Returning Users - Click HERE to go straight to CINTAS
Training Guide:
Login Instructions
Step 1: Click this link to go to the login page https://shop.mycintas.com/site/login
Step 2:
First-time Users:
First - log out any other cintas users on that computer! (Admins, please make sure you have logged out before trying to login as a driver and order their uniforms)
Please type fft + Your Driver Code (ex. fftwyne)
Do NOT use capital letters in the User ID
Leave the password section blank and click Sign In
Create a password, save changes and then login again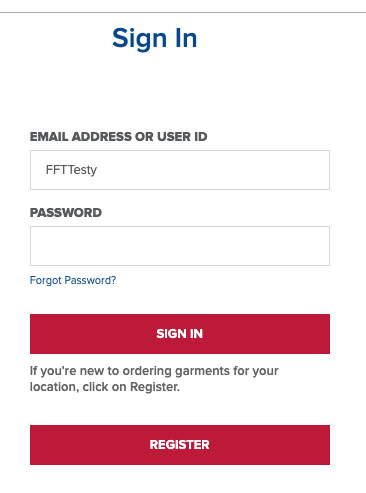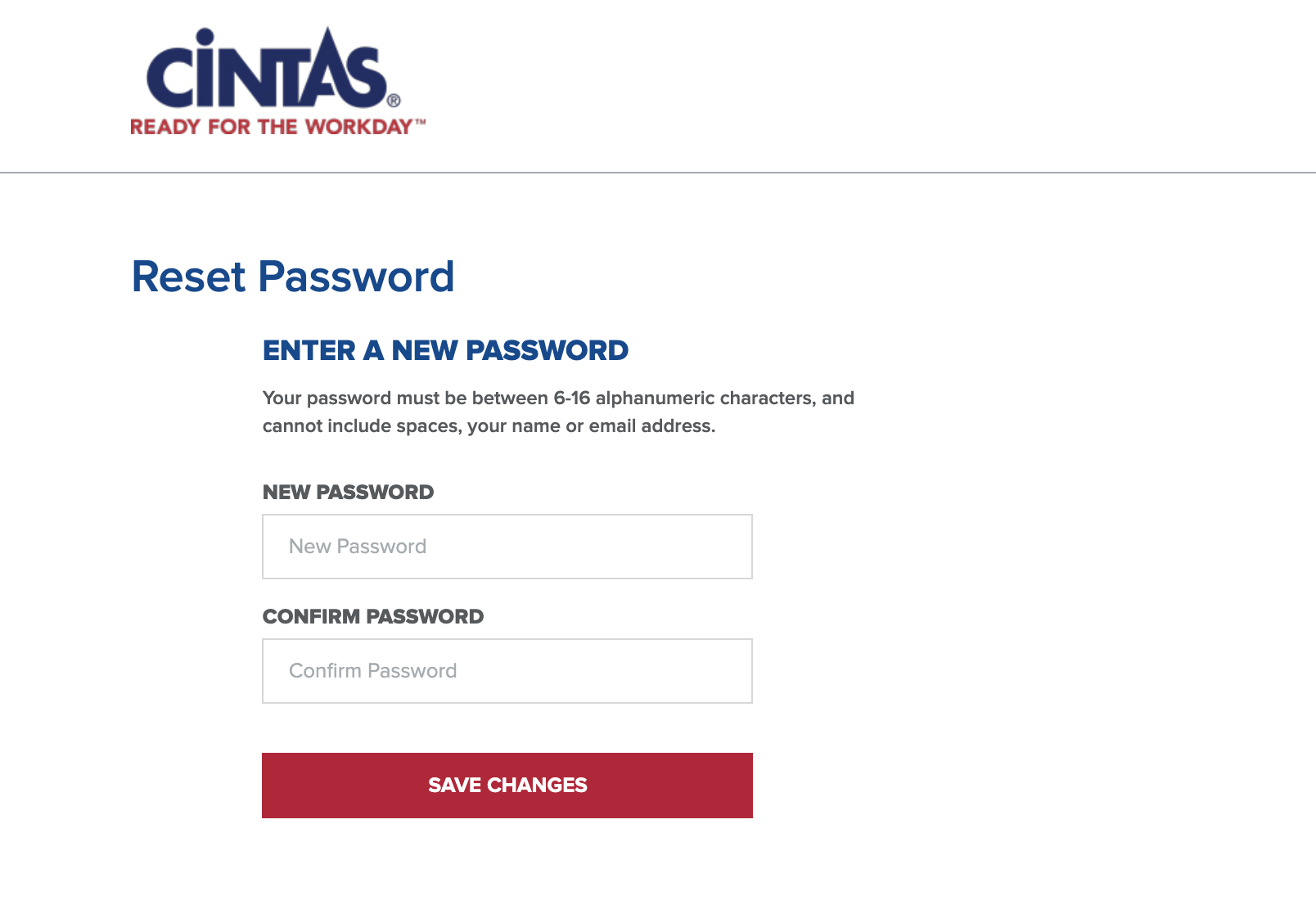 Make sure you choose Allotment.
If it asks for a credit card then you are in the Employee Purchase section where you can buy things above and beyond your standard FirstFleet allotment.
Common Issue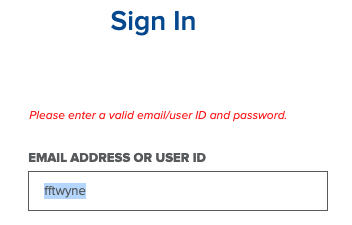 If you get a warning to enter a valid email/user ID: Please call Cintas at 800-211-0314 or open the chat window. A Cintas employee will need to fix your account. This is a known issue and they are working to fix it. It should only take 2min once you reach a rep by phone or chat.
Returning Users:
In the User ID section, type fft + Your Driver Code
Do NOT use capital letters in the User ID
Type your password in the box
And click Sign In
Step 3: Select your Order Type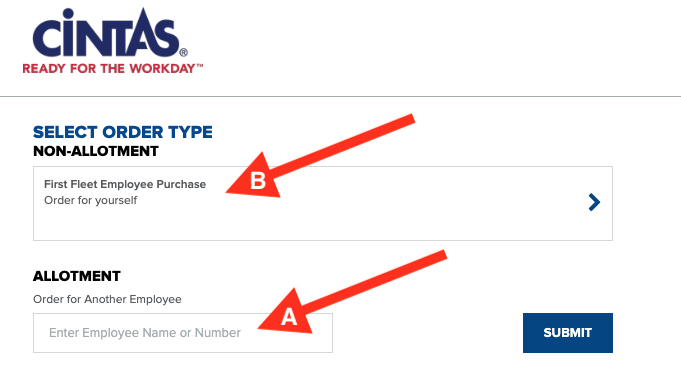 A. Driver Uniform Allotment Ordering
For drivers needing company issued/reissued uniforms or Admins wanting to help drivers get their allotted uniforms:
Under Allotment you should see a box that says Enter Employee Name or Number
Type the Employee ID of whoever needs uniforms (whether your own ID or the driver that you are helping)
A dropdown menu will appear and you will need to select the correct driver
Once that driver is selected, tap submit
Then Select the Allotment Program (A) - You will also see how many points that driver has accumulated

The ordering page that opens should say Shop FirstFleet Allotment in the menu
It will also list the driver's name and remaining Allotment points detailing how many items that driver can get

You can tap the (i) icon beside the allotment info to find out which pieces of the uniform that driver can select

Each alloted point corresponds to one item in your cart. You can see in the info icon that your points are further broken down by category. For a complete list of allotments for drivers, please see the FAQ section below
You can now shop for shirts, pants hats and jackets just like in any other online retailer
B. Non-Allotment Ordering
- For anyone wanting to pay to buy extra FirstFleet branded gear - Credit Card Required:
Select (B) the Non-Allotment - FirstFleet Employee Purchase box

The ordering page that opens should say Shop FirstFleet Employee Purchase in the menu

You can now shop for shirts, pants hats and jackets just like in any other online retailer
Frequently Asked Questions
Question: I'm in the Allotment ordering section but when I went to check out it said that I need to put in a credit card. I thought our uniforms were free?

Answer: Each employee is allotted a certain number of items on certain anniversaries of employment. Each item is worth 1 point. If you have a warning triangle (see below), you can click on it and see which item in your cart is not covered with this round of uniform purchasing. Remove the non-allotted item and continue with your purchase.




Question: What if I just want extra shirts and don't need any more pants? Can I trade out my pants points for shirts?

Answer: No, the uniform allotments are set and cannot be changed for any reason.
Question: I want to order some FirstFleet shirts for my family. Can I use my uniform allotment for that if I don't need more shirts for myself?

Answer: No, the uniform allotment is for your own uniform needs only. In order to show our professionalism to our customers, we request that drivers wear their uniforms while on the job and that they keep those uniforms clean and without rips and tears. We know that in doing your job these uniforms will be damaged, and that is why we have such a generous allotment for our drivers. To order extra FirstFleet branded clothing for non-uniform purposes, follow the instructions for Non-Allotment Ordering above.


Question: I've worked at FirstFleet for 3 years. How many new shirts can I get?

Answer: Please refer to these two charts - One for Standard FirstFleet Drivers and the other for Flowers Account FirstFleet Drivers - for the points given for each year of employment. *Please be aware that Drivers on Flowers Accounts have more physically strenuous duties and tend to damage/wear out their uniforms faster than the rest of the company.

Standard FirstFleet Drivers:



Flowers Account FirstFleet Drivers:



Question: Do my points rollover/accumulate each year?

Answer: No, you have a certain amount of points that you can use in a single year. These points reset after each hiring date anniversary.