Welcome to Workday!
This program is replacing GP in how we handle all of our backend employee needs such as HR, Payroll, Absences, etc.
In order to be comfortable in this program, you will need to take several training courses related to your department. The Training Coordinator has assigned you access to the free training courses included in our package. If you need any other courses, please reach out to your training coordinator.
*Please be aware that Workday opens many new windows and can be difficult to navigate. Apparently that is completely normal.
*After getting a Community account please give it 24hrs to sync before you attempt training.
*Please make sure you use Google Chrome or another up to date browser - Do NOT USE Internet Explorer
1. To get started, create your workday training account and sign in to the Workday Resource Center.
It should look like this: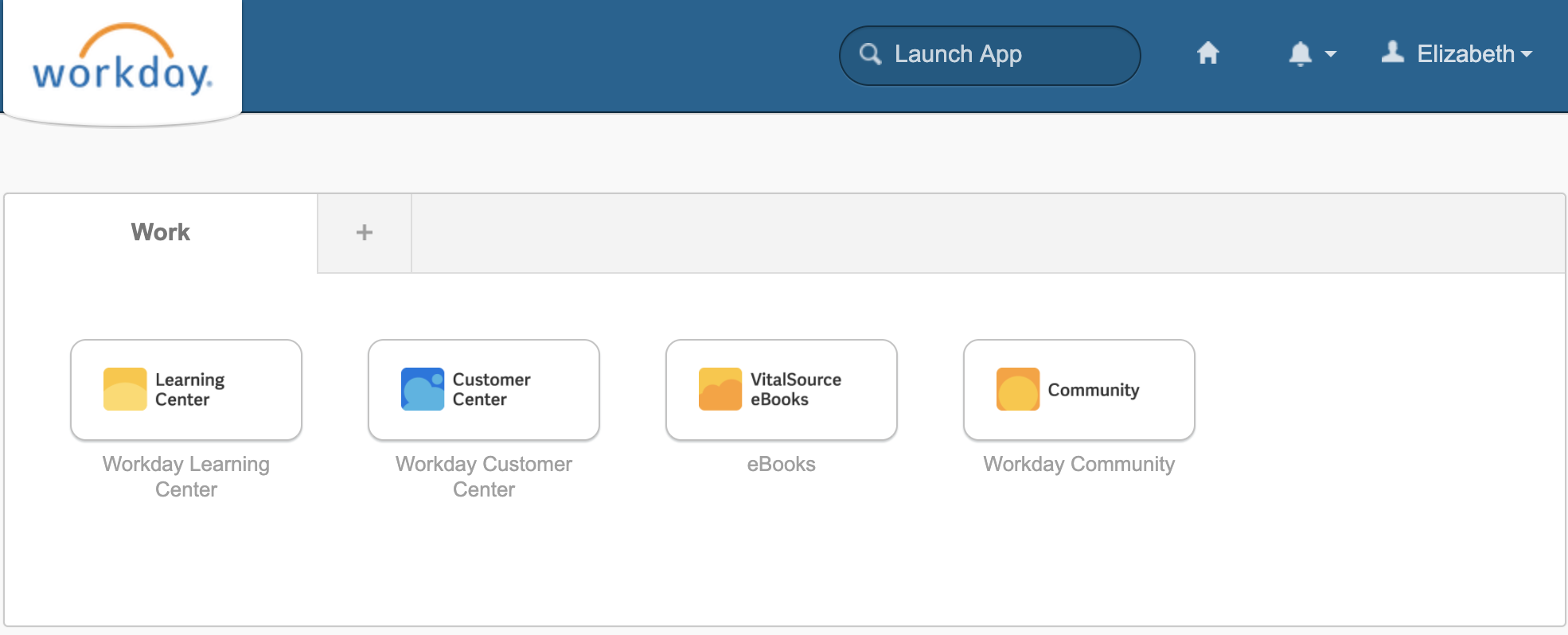 This is the place where you can access all the resources you may need to use Workday.
Learning Center - where you take advanced courses (these cost money)
Customer Center - this is used to report training/tech issues
VitalSource eBooks - An eBook library for advanced training (these cost money)
Community - where you can access all the courses & filter out only the ones we have subscribed to (these are free)
2. If you do not see the Community tile, then please create your Workday Community Account: https://community.workday.com/user/register
3. Click on the tile that says Community or click here to open the Community page directly
4. Once Community Opens, type Training Catalog in the search bar

5. Select the first result for the Training Catalog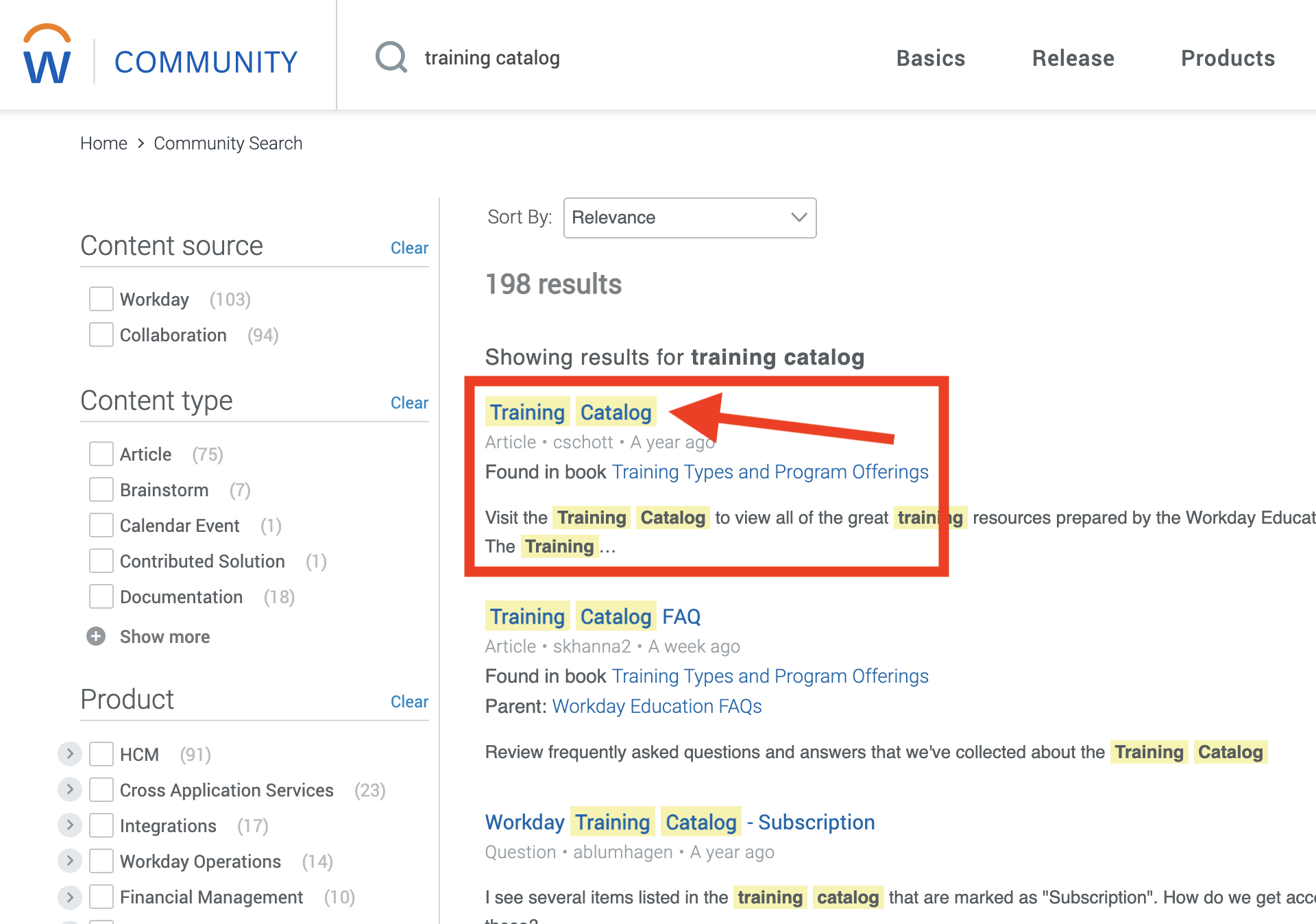 6. Use the filters along the left hand side to find training
A. Select On-Demand Training Type
B. Choose the area of training you need
C. Select a course - Make sure it says Free or Subscription in the title (those are free with our package)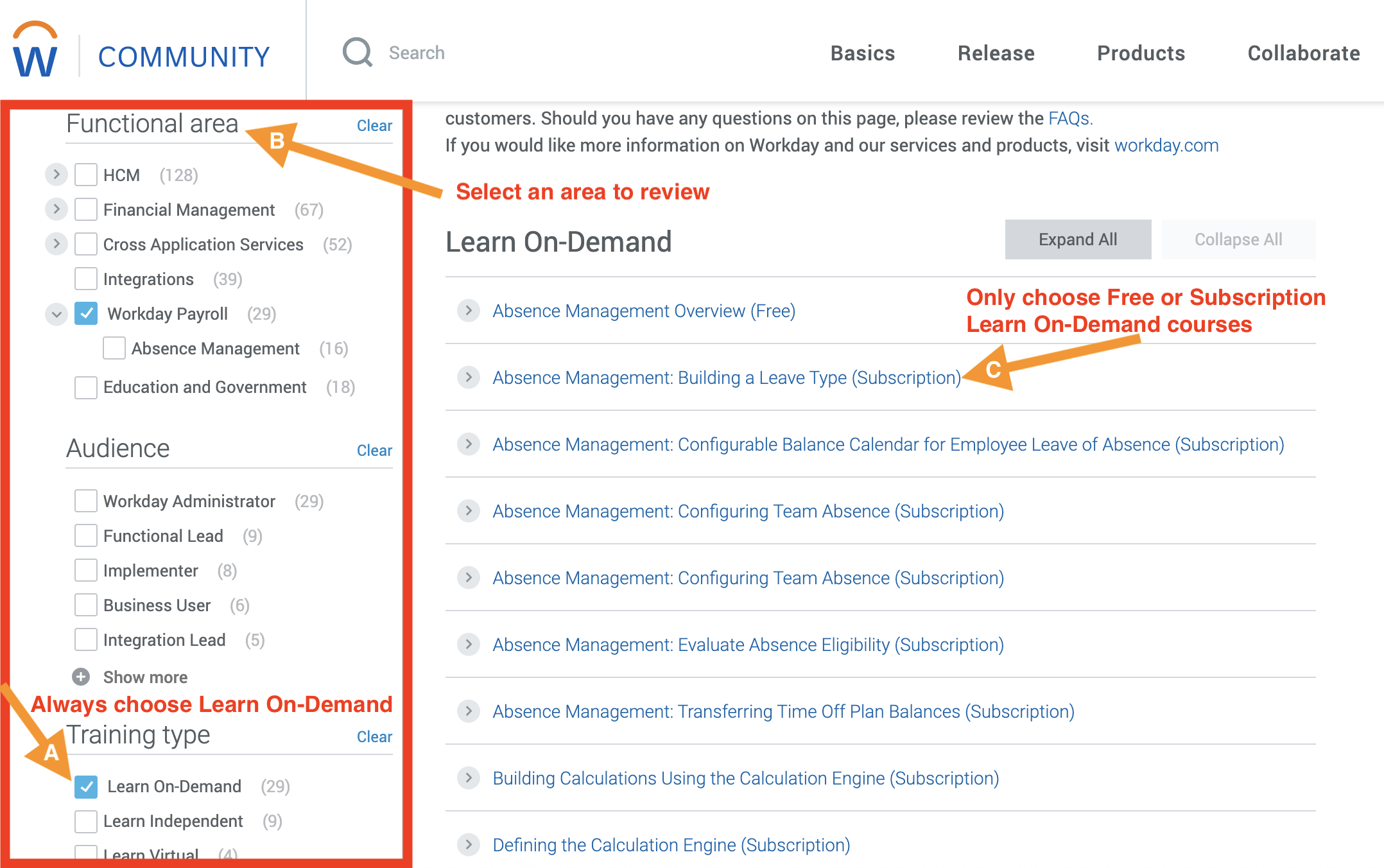 7. Make sure the course gives you the training you need and then scroll to the bottom and click Enroll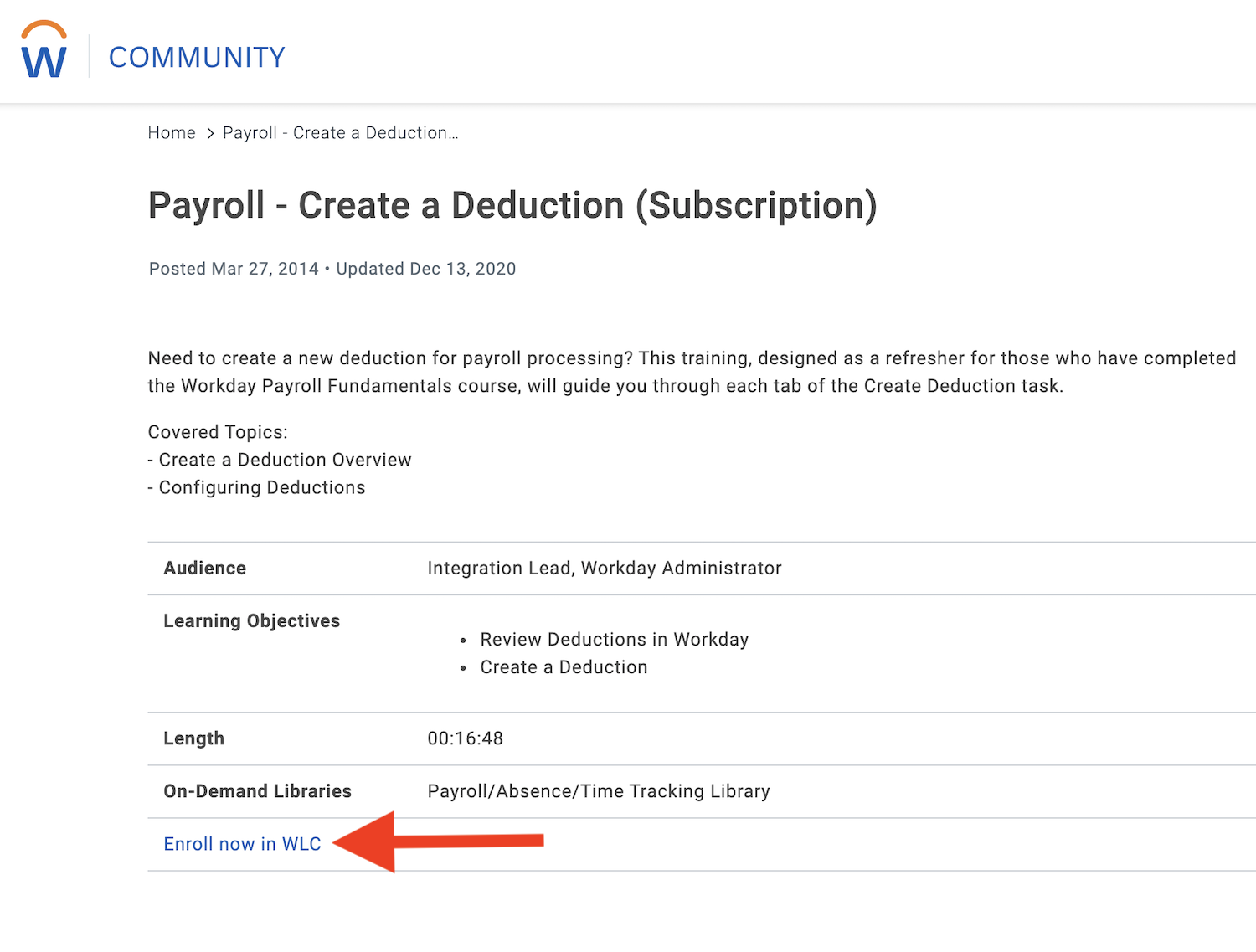 8. Start the Course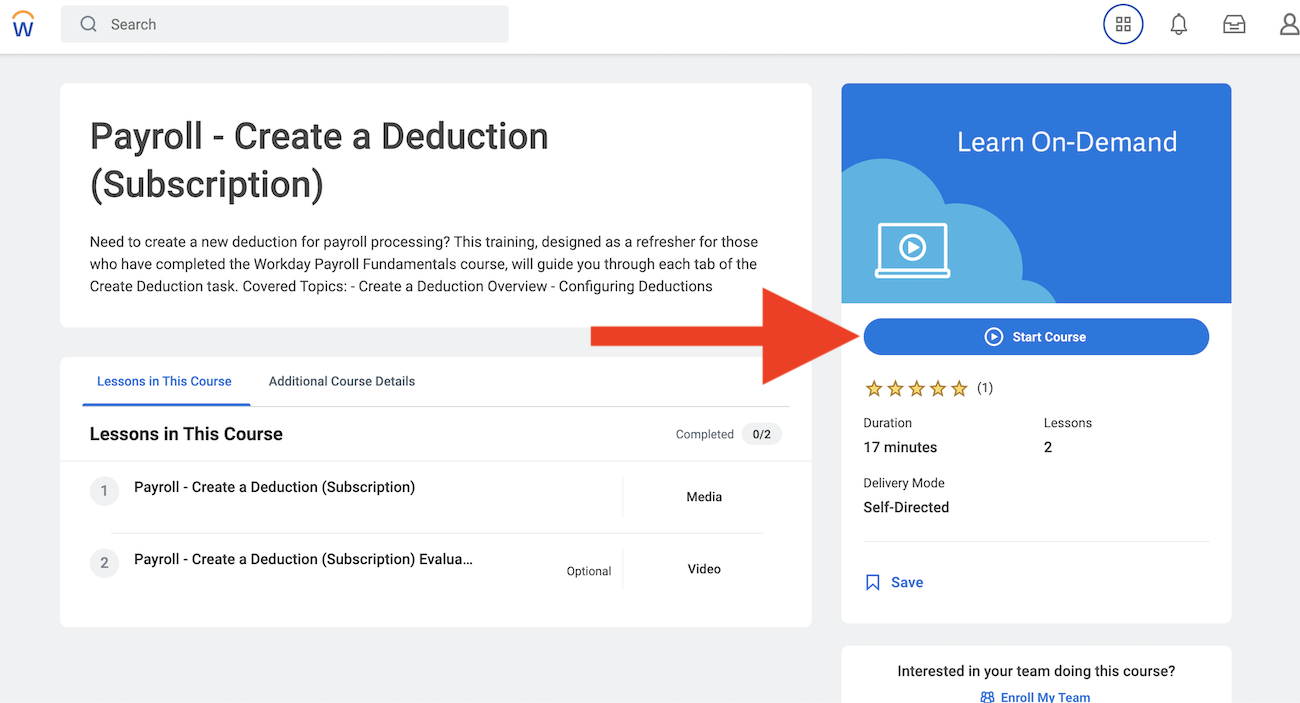 9. Launch the course content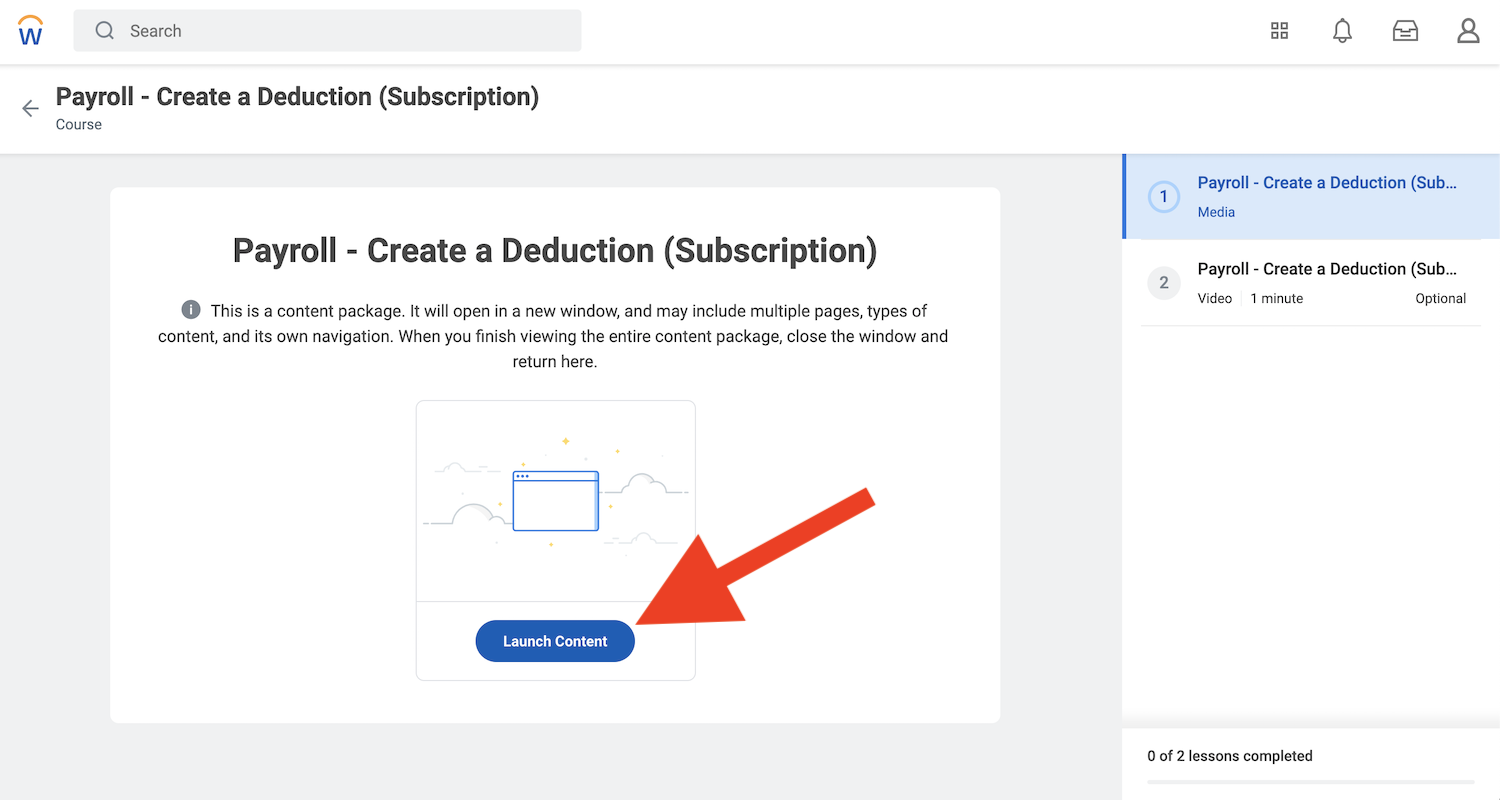 10. Watch the training video & learn as much as you can because these trainings are only free for the first year.