We have updated our New Hire onboarding process to improve security for drivers who do not want to use a FirstFleet email account.  The only difference in the new process is that you have to confirm a non-FirstFleet email address before continuing with the onboarding process.
Step 1: Go to firstfleetinc.com/newhirebeta
Step 2: Click Register to create a Login for the FirstFleet Portal
Step 3: Input all the required information and create the account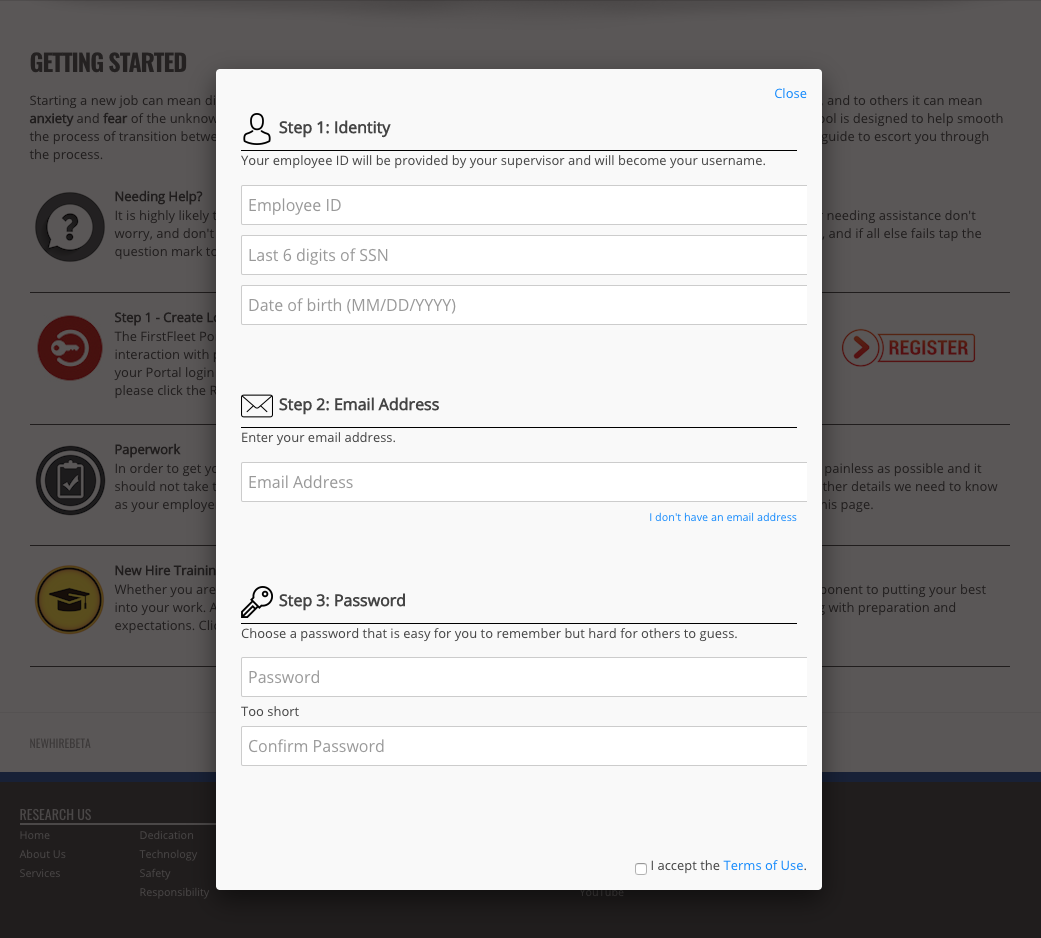 If the employee wishes to use a non-FirstFleet email address, they will need to login to and verify that email address before proceeding with the paperwork section.
How to Verify a non-FirstFleet Email Address
Step 1: Type in the email address
Step 2: Click the box that says Send Verification Email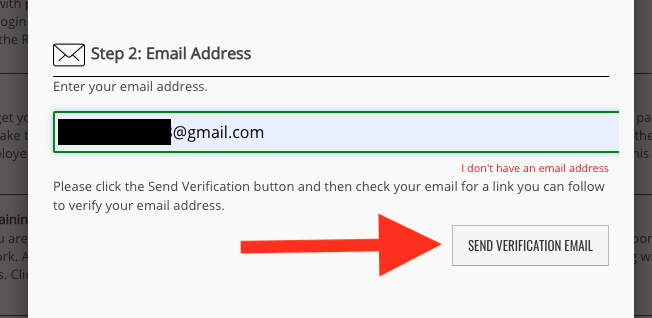 Step 3: In another tab, login to that email account, open the verification email and click the link to verify. You will be taken to a webpage confirming that the email address has been verified.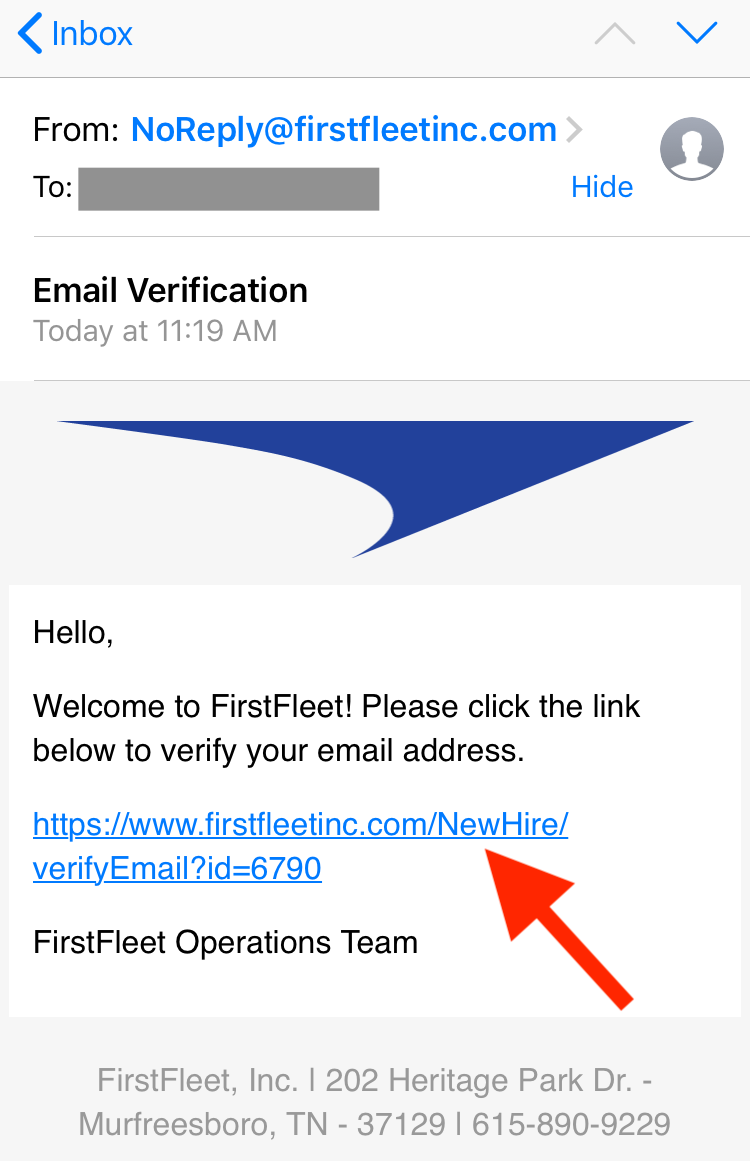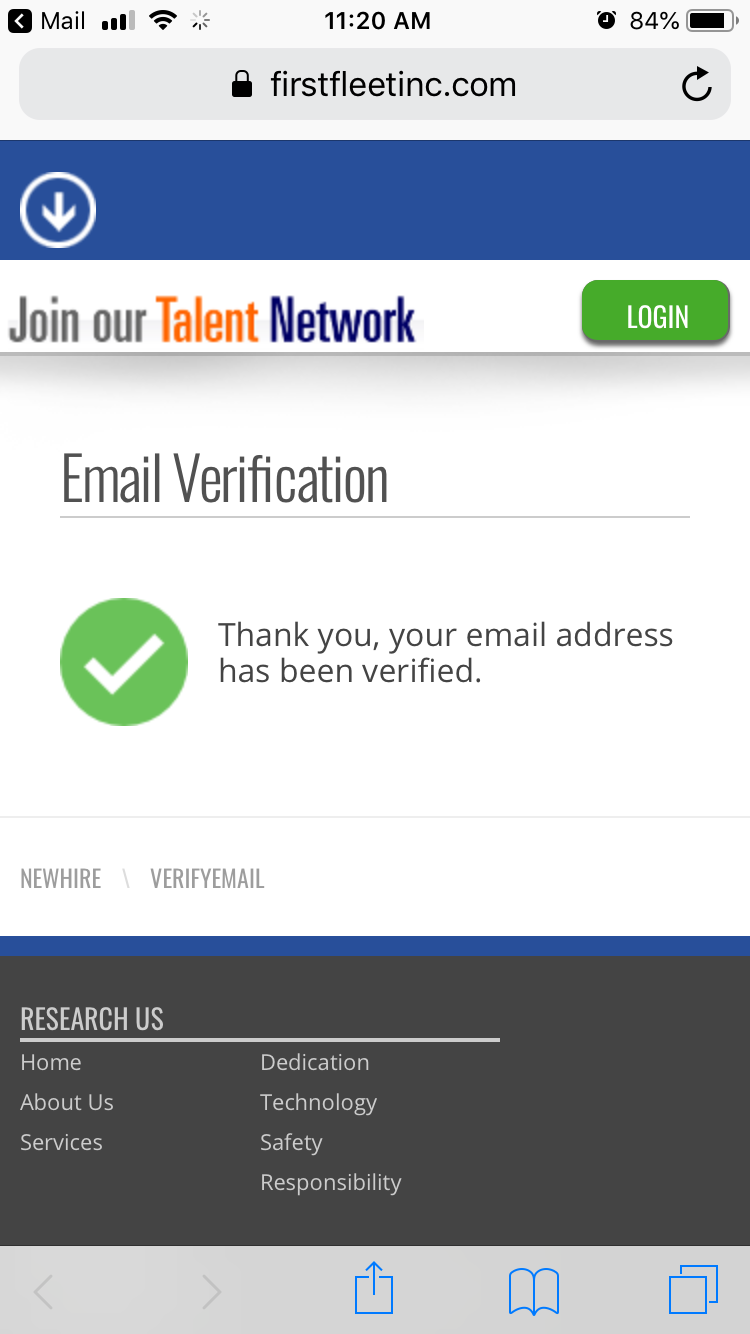 Step 4: Return to the Onboarding page and you will see that the email has been verified and the Create Account button has appeared below to allow you to create the account after you come up with a password.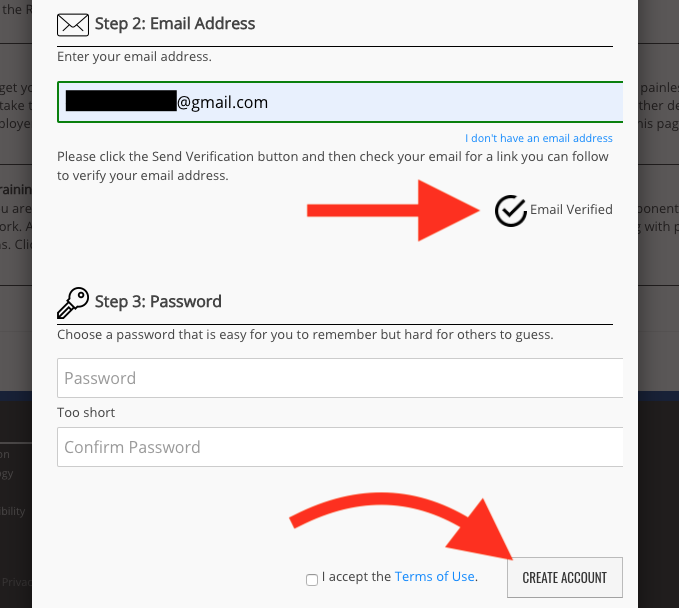 That is all you will need to use the new Onboarding Email Verification process. As you beta test this with new hires, please let us know if you run into any issues or problems that we will need to consider before making this a company-wide change.
Thanks!