This tutorial will help you setup your new iPhone and will give you the option to restore data from your old phone. 
After powering on your phone the first option will be to select a language and then your region.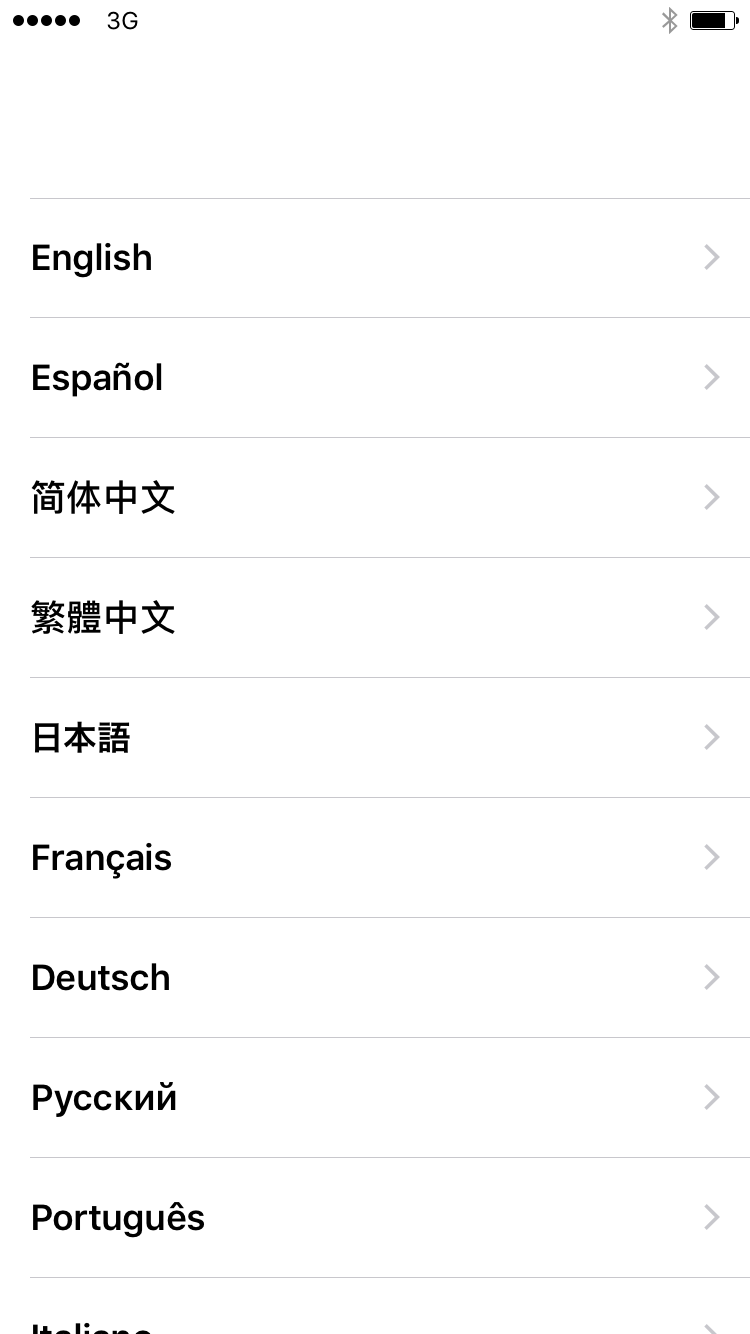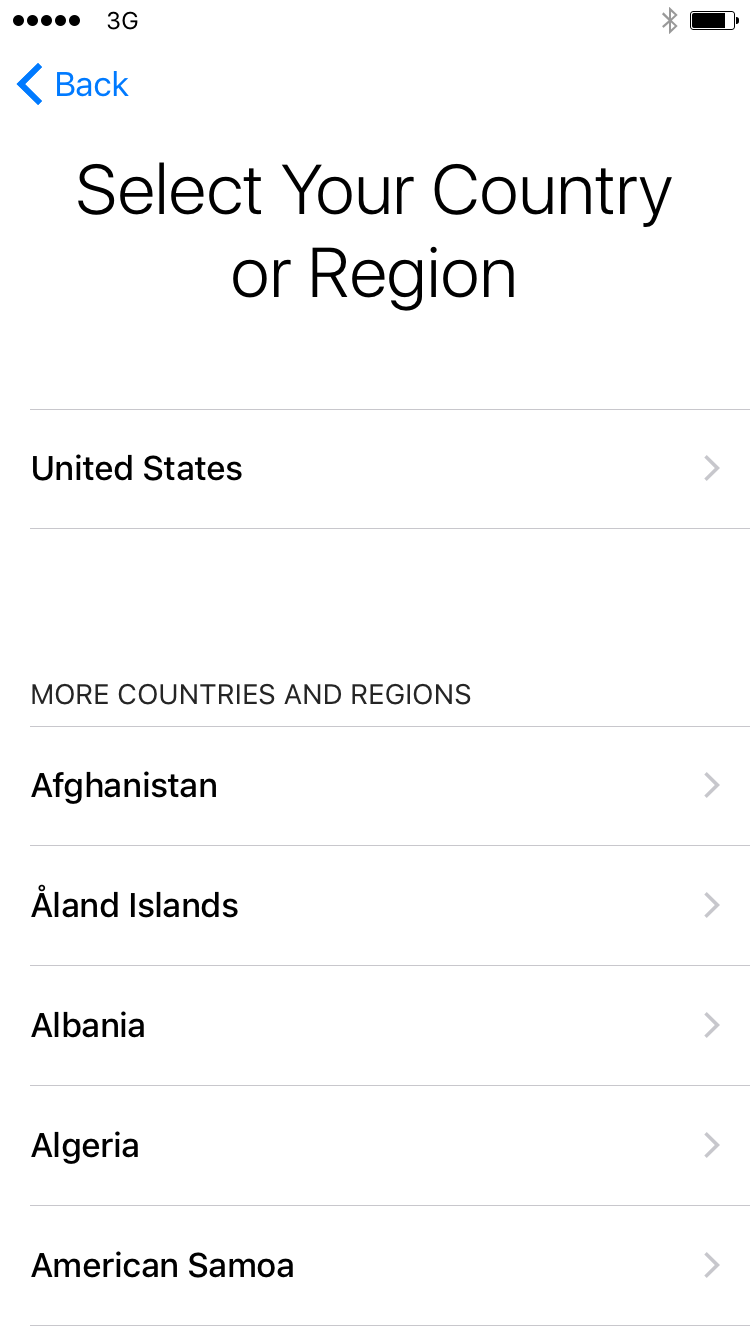 The next option will be to choose a network to use. You'll have the option to use a Cellular connection or a Wifi connection. If you plan to restore from iCloud you'll need to connect to a wifi network. If you're in a FirstFleet office you'll want to use the "Visitors" network with the password "safedriver" See below for what those options look like.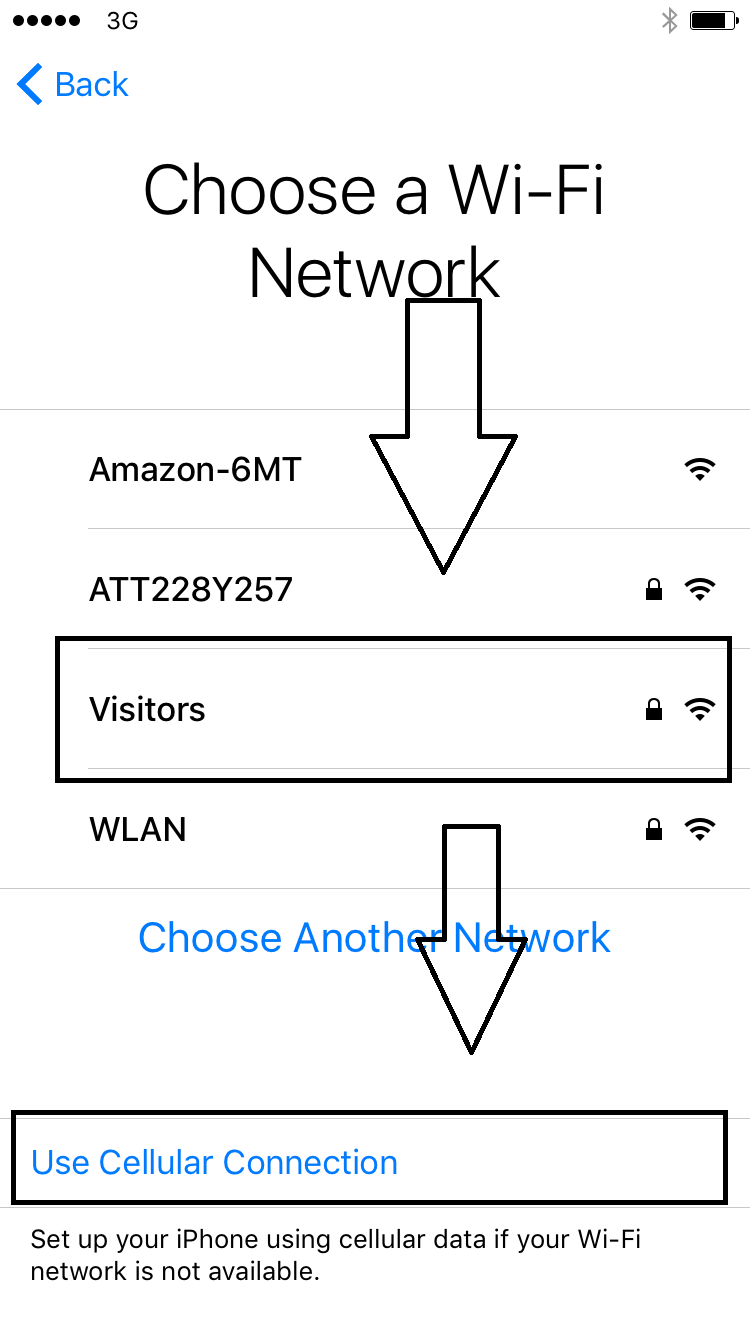 After choosing which network you'll connect to you'll see the screen shots below. They'll include location services, touch ID and passcode (passcodes can vary from 4/6 digit numbers to custom alphanumeric and custom numeric). Select yes for Location Sevices and while it is your choice to use your finger print and password, we strongly recommend it. If you're device is ever lost or stolen and it's not secure, whoever has it will have access to all of your personal information.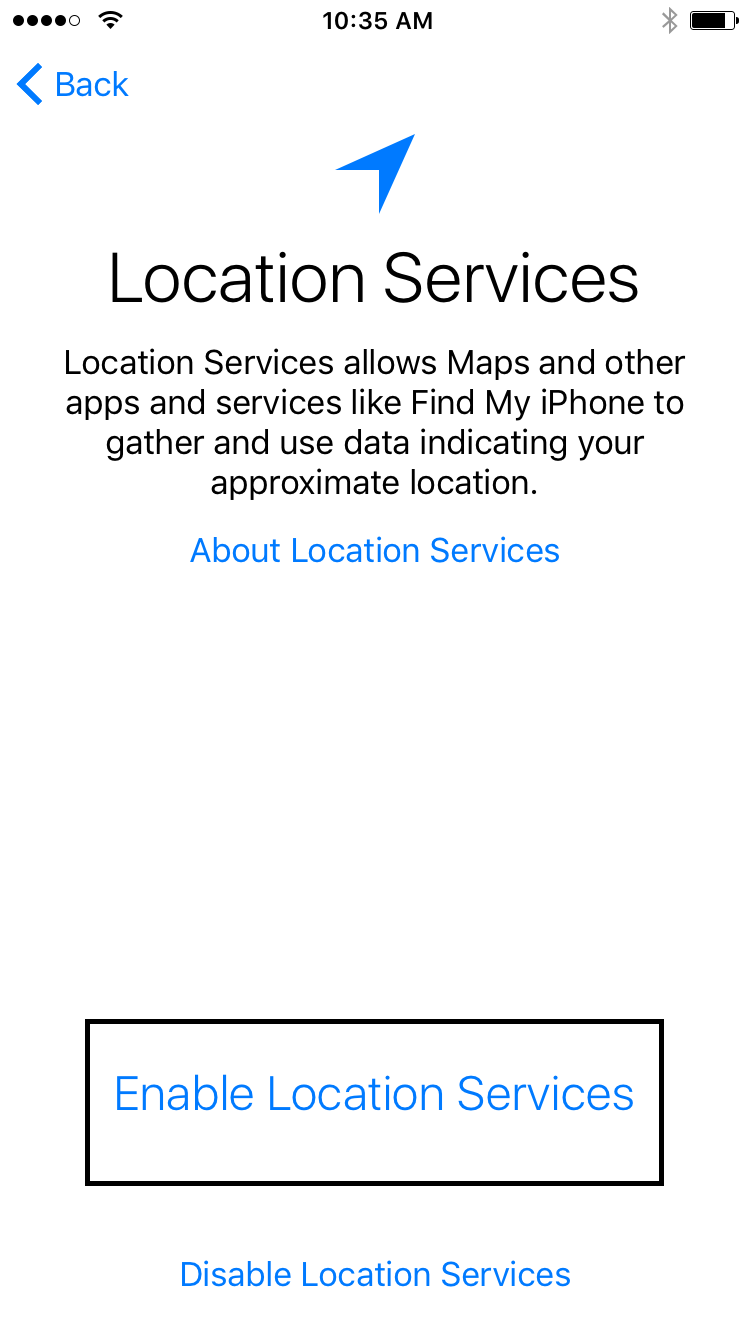 Below you'll setup your Touch ID and Password.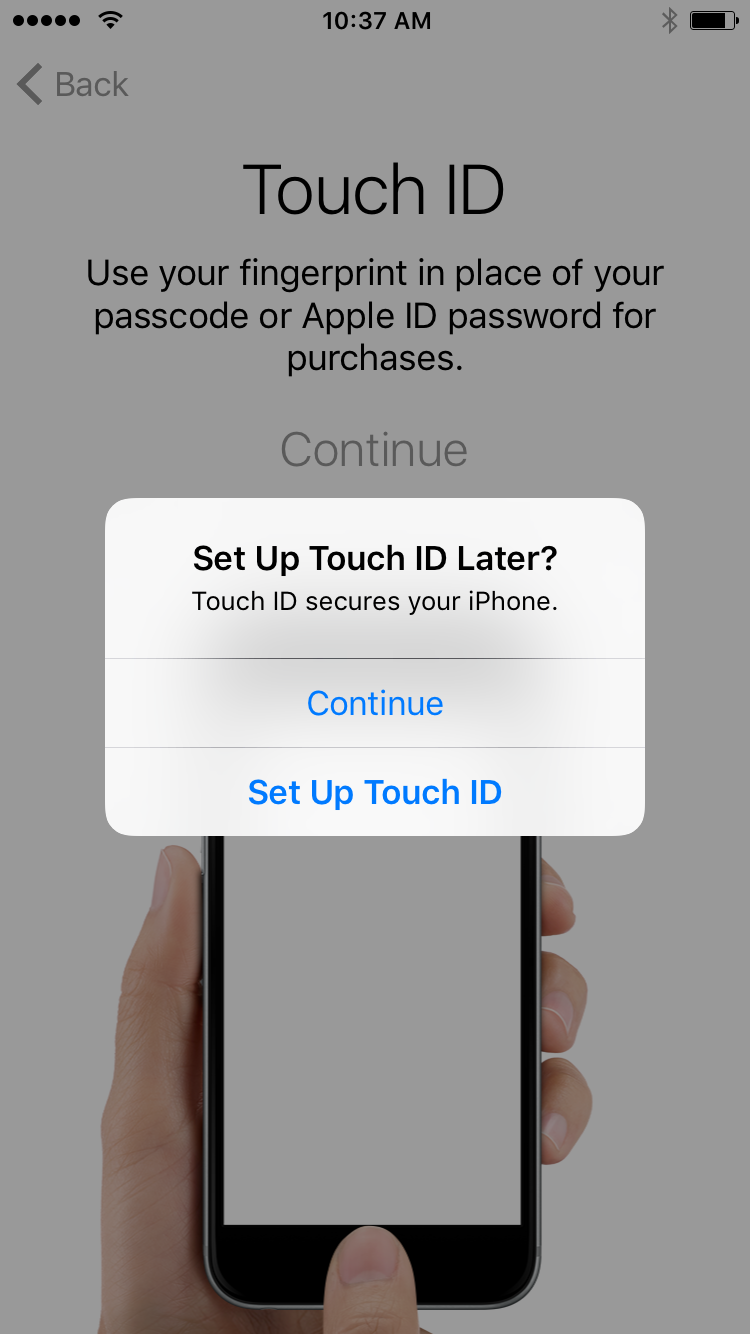 Below you can select your passcode and passcode options.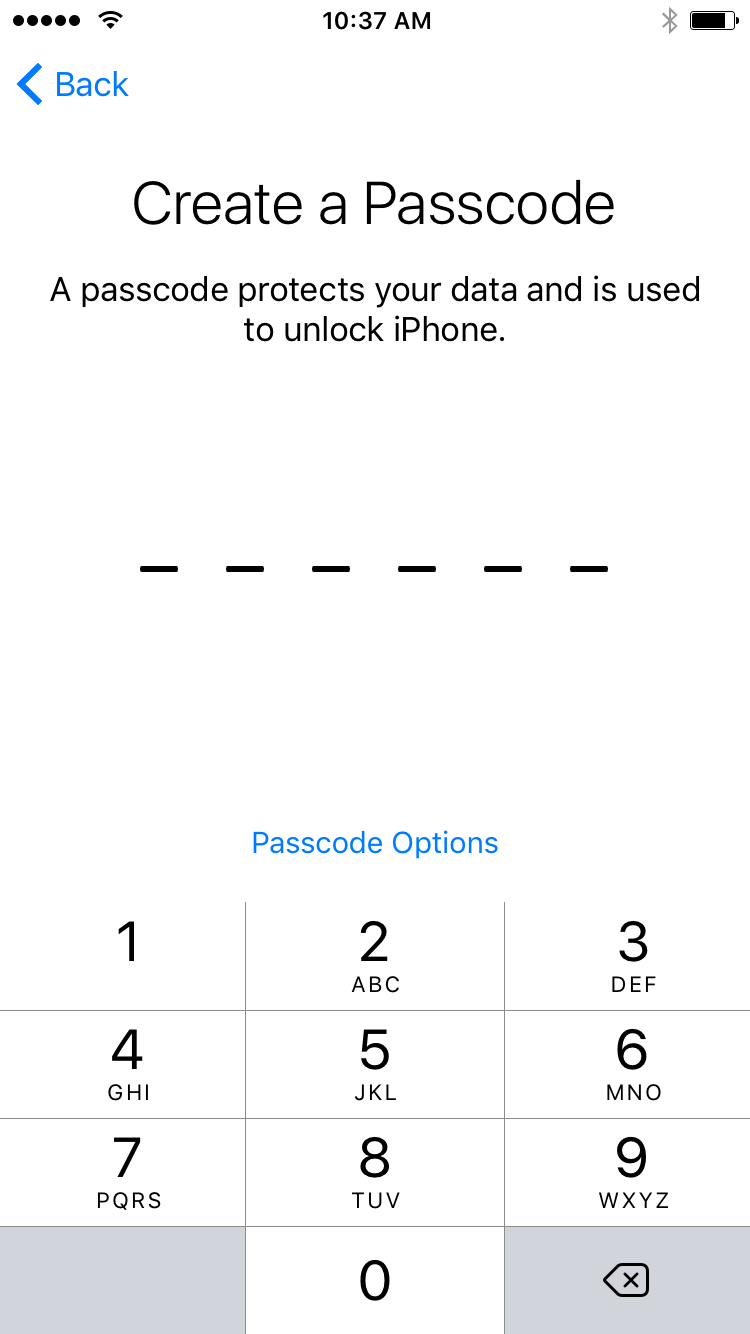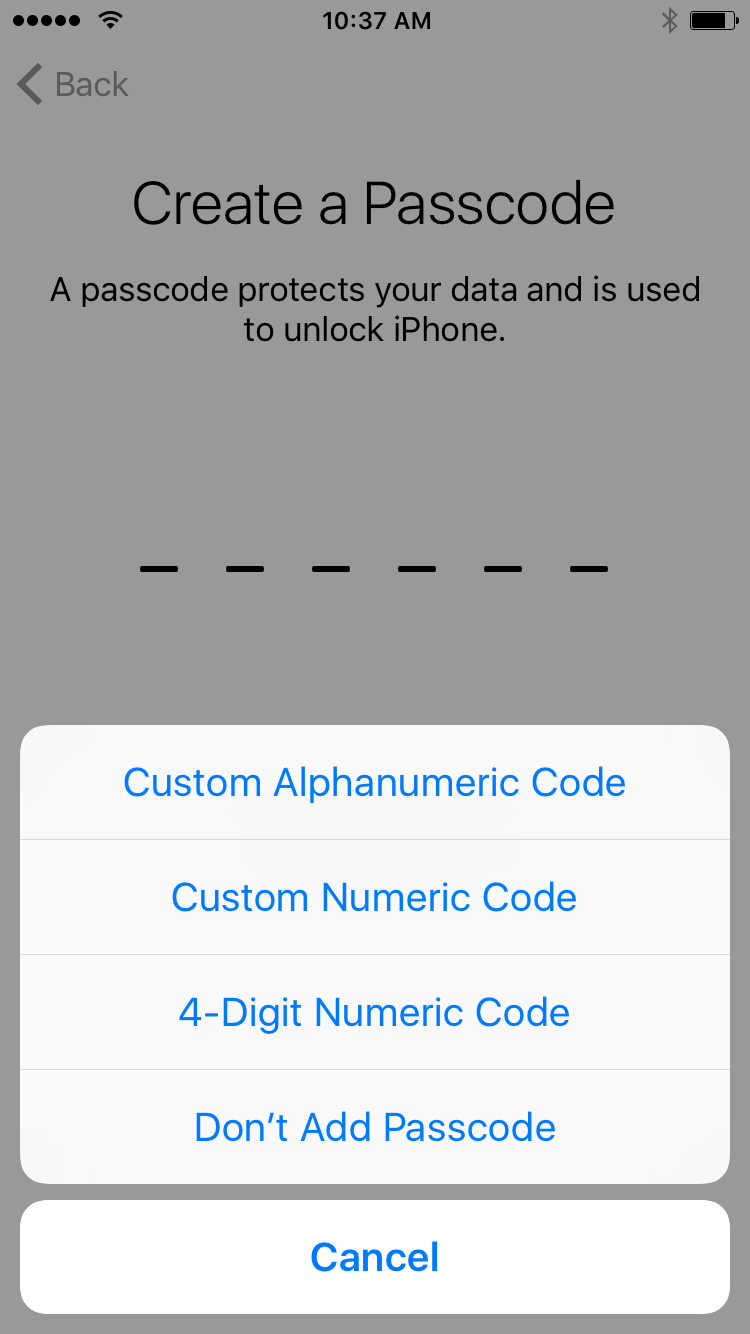 After choosing and confirming your passcode options you'll move on to the screen below and you'll be prompted to either setup your phone as a new phone or restore it from an iCloud/iTunes backup. We're only concerned with iCloud for the time being. If you didn't set a passcode or finger print in the last couple of screens you'll be asked to again before you can start your iCloud restore. If you didn't connect to wifi during step 3 you'll be prompted to connect to a wifi network before you can start the iCloud restore.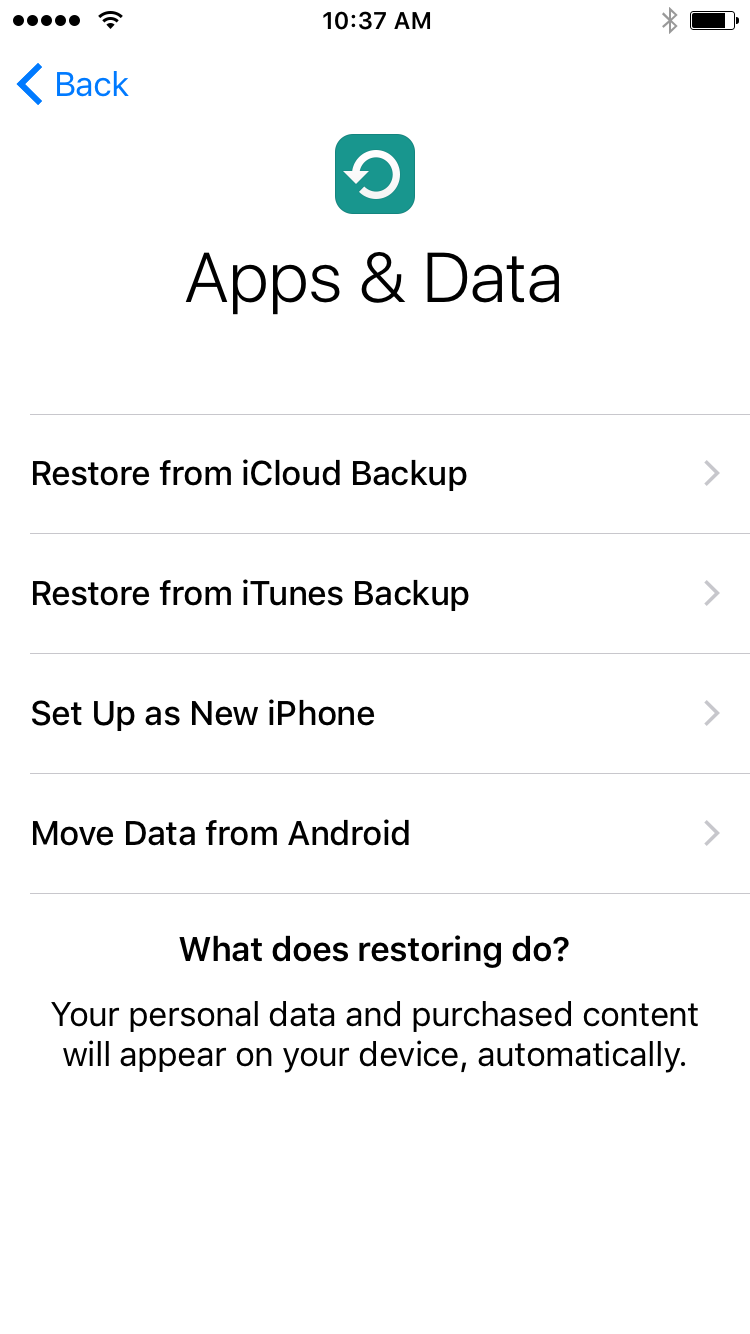 If you choose to restore from an iCloud backup you'll enter your credentials in the screen below. After entering your Apple ID and password you'll be given the option to choose which restore you want to use. After you start the restore you can expect to wait 5-10 mins for the data restore to complete. After the restore completes and your device reboots follow the rest of the tutorial for what to expect.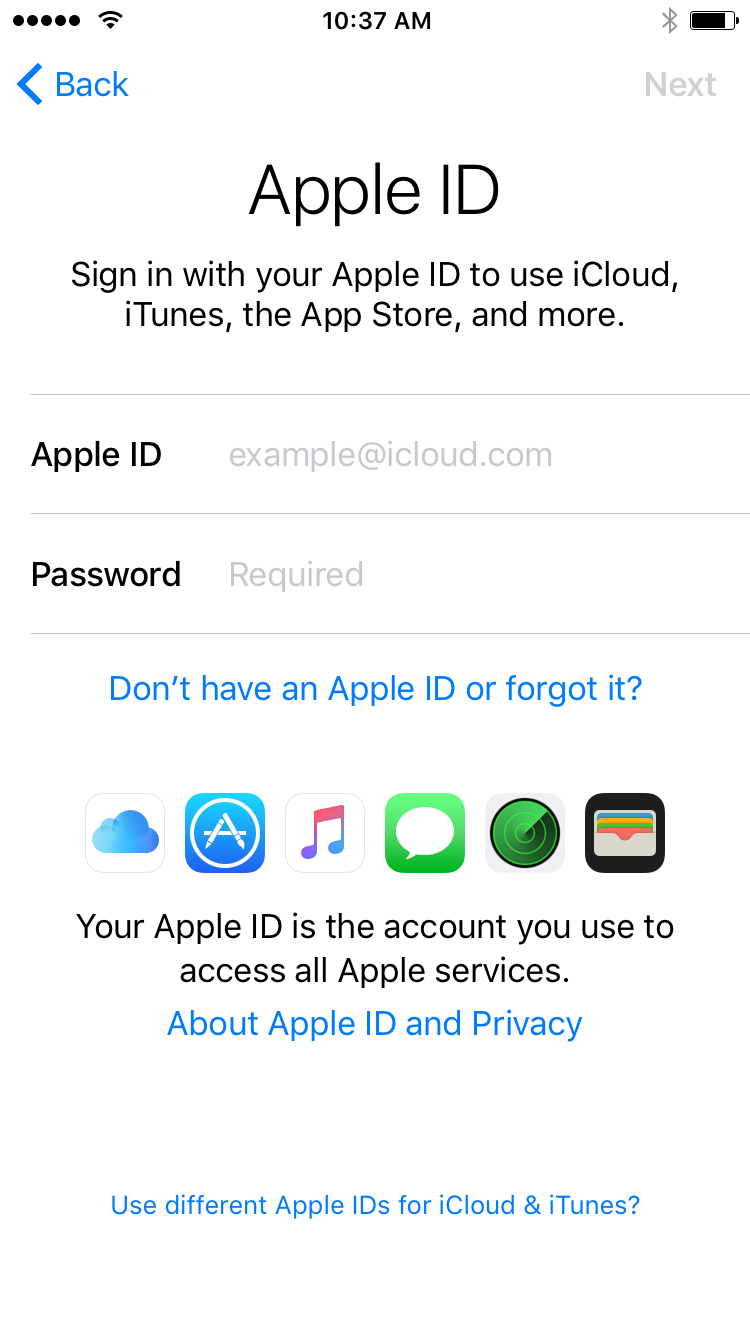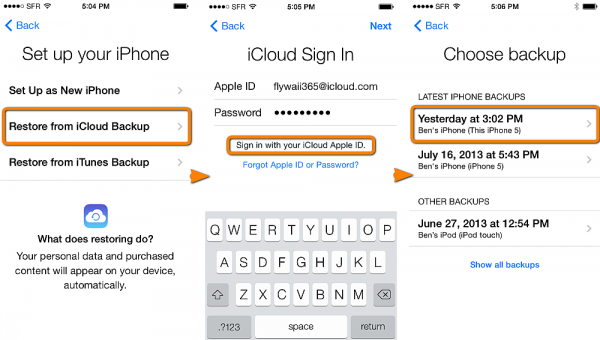 After the restore completes and the device reboots you'll see the screen below.
Siri is Apples voice command component of it's devices. If you want to use Siri you'll set it up at this point.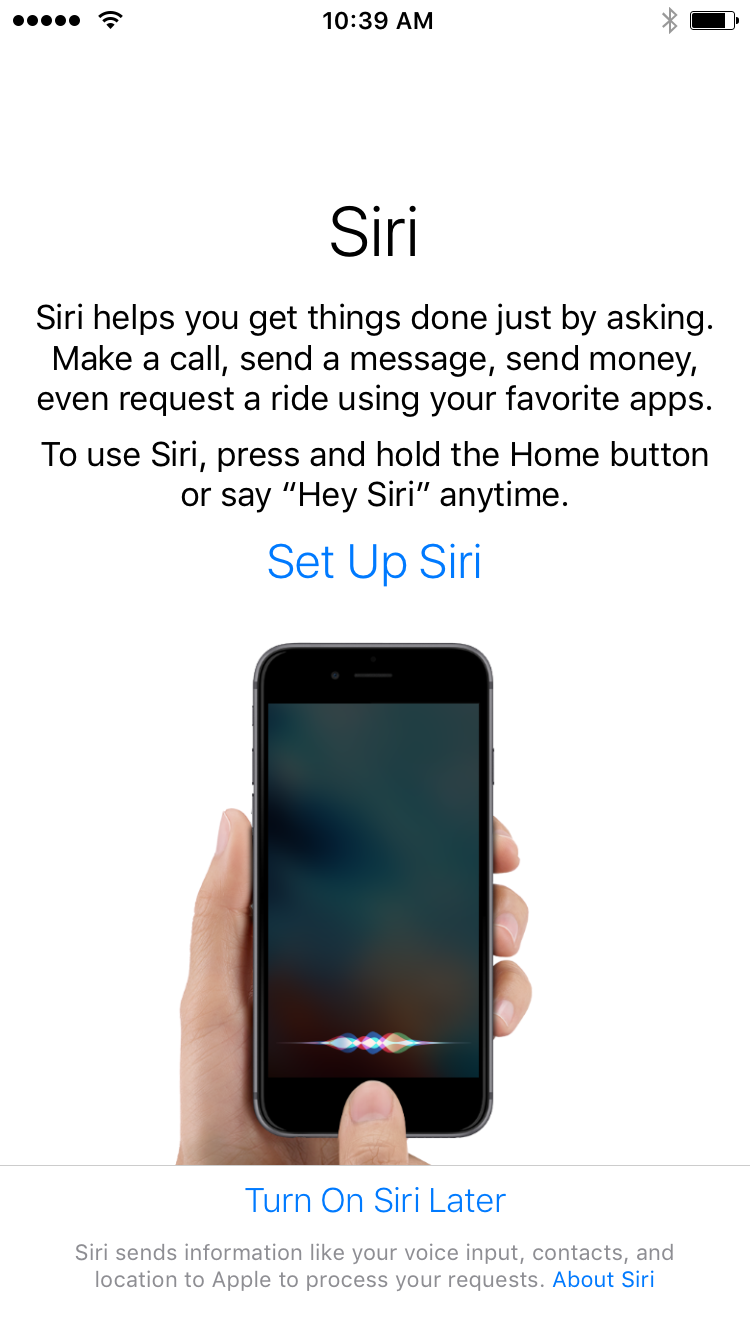 Say yes to Diagnostics reporting here.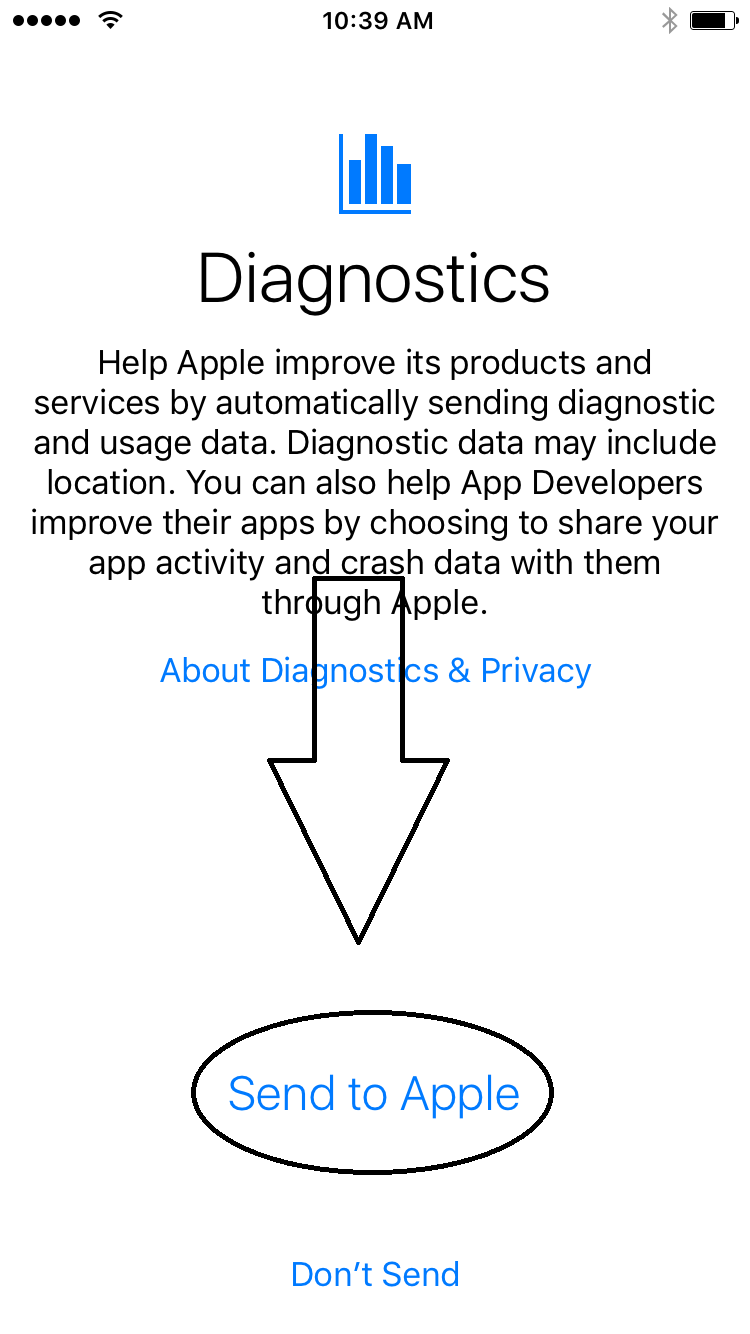 Share info with App Developers here.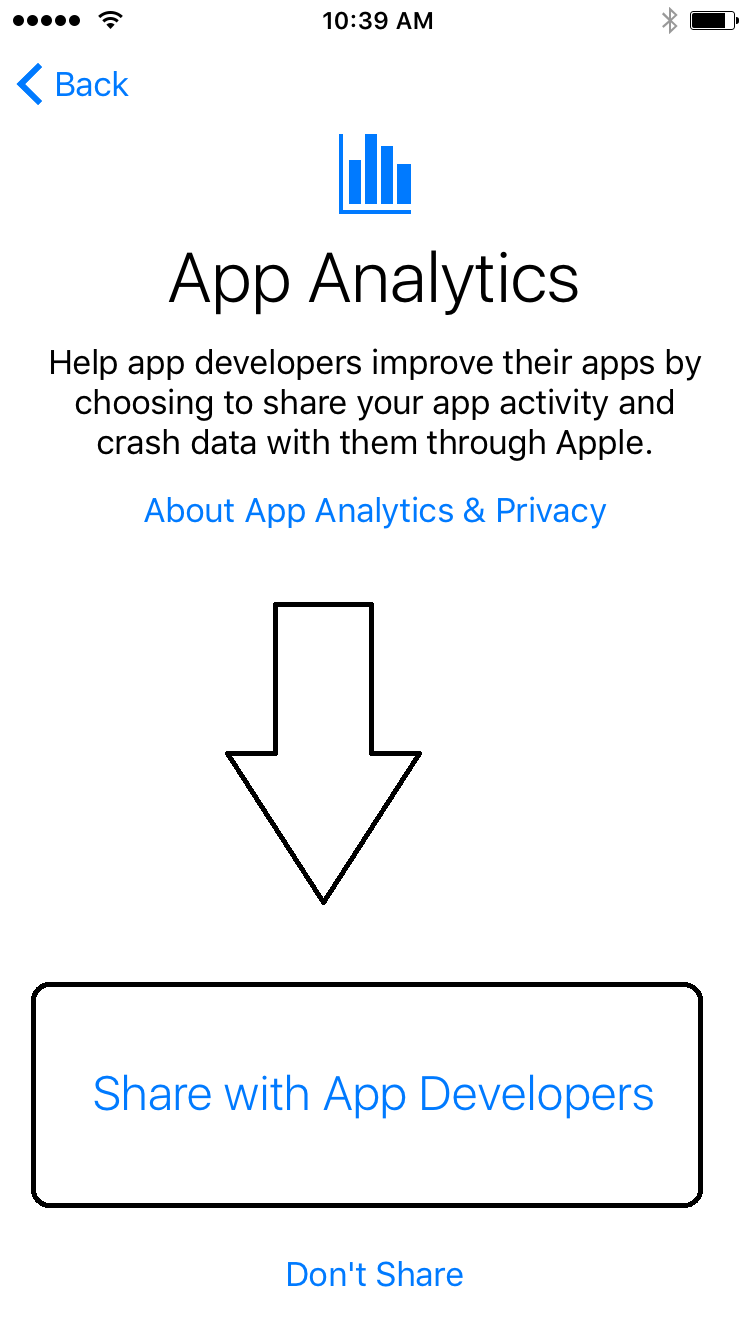 Choose which view you'd like - Standard (smaller) Zoomed (larger)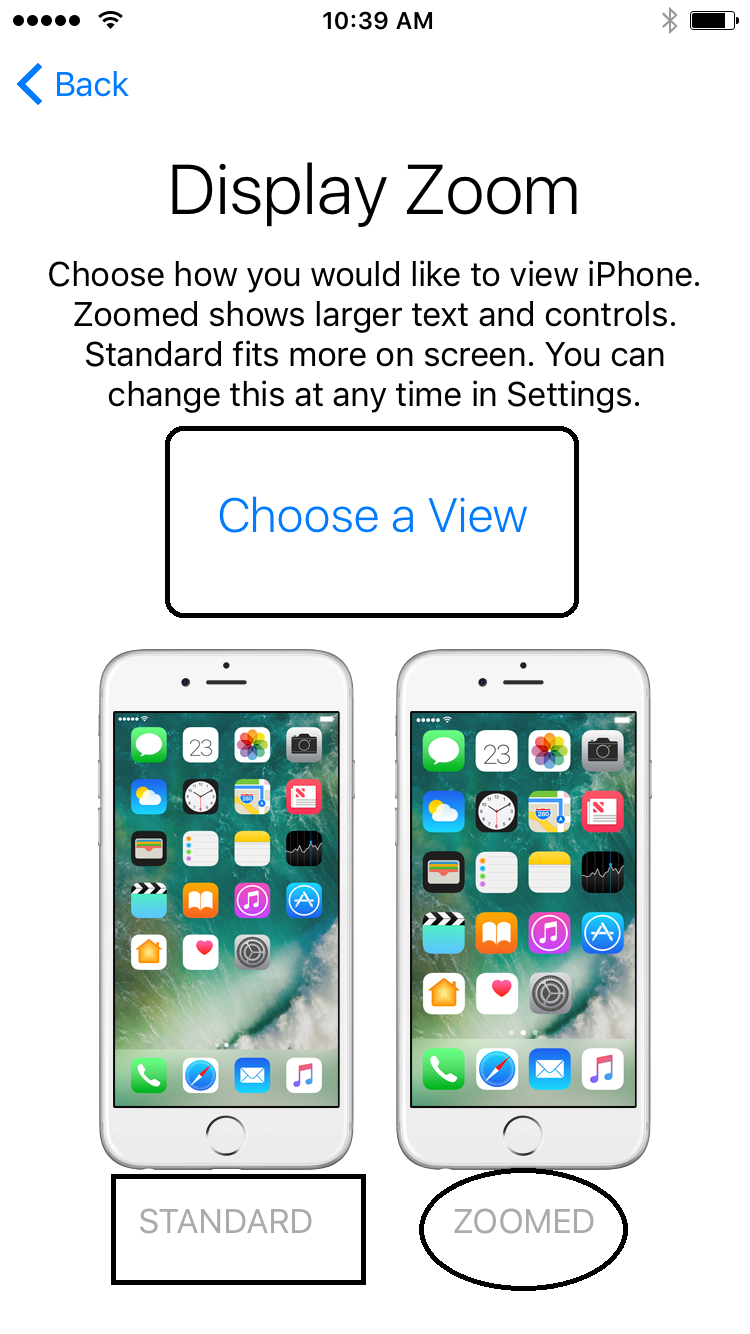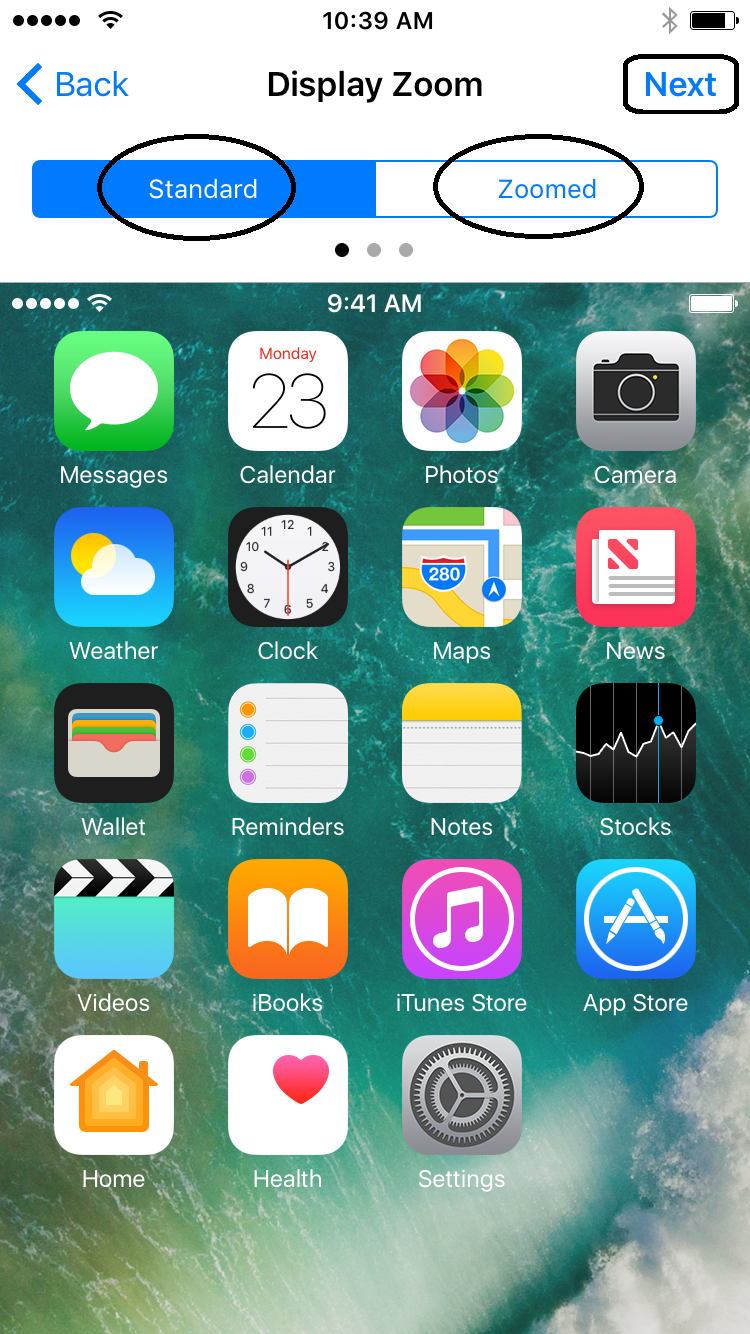 Selecting your view will be the last option you select before seeing the completion screen below. As Apple updates it's phone software some of the steps may change but the basics should remain the same. If you have issues with your device during the setup/restore process and need help, contact us at support@firstfleetinc.com for assistance. 

Verify Email Setup
At this point you'll have one step left. If you restored your phone from an iCloud backup, go to the mail icon on your phone and check to be sure that your FirstFleet email is syncing. If it isn't click here and follow the steps to setup your FirstFleet email on your new device.