How to add, remove and combine pages with Nitro PDF editor.
For starters I'll assume that Nitro isn't your default PDF viewer. If Nitro your default PDF handler you'll need to right click on the document you want to edit and select to "edit with nitro pro 10".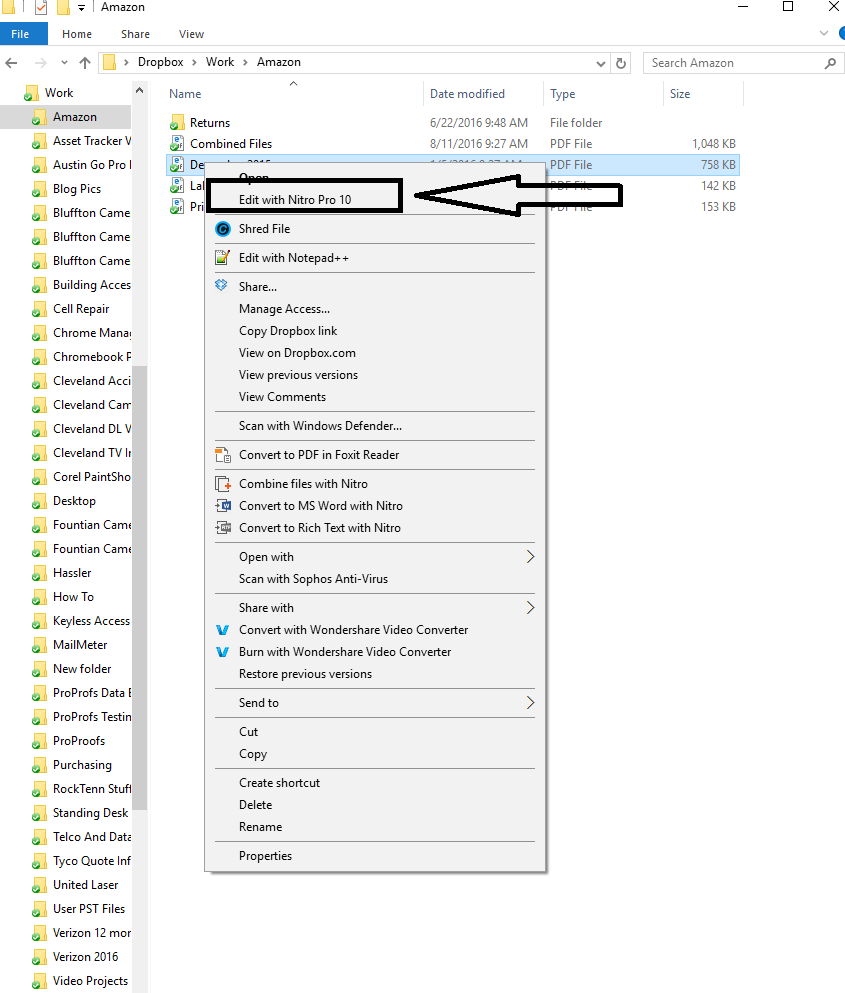 After selecting to edit with Nitro you'll see the screen below.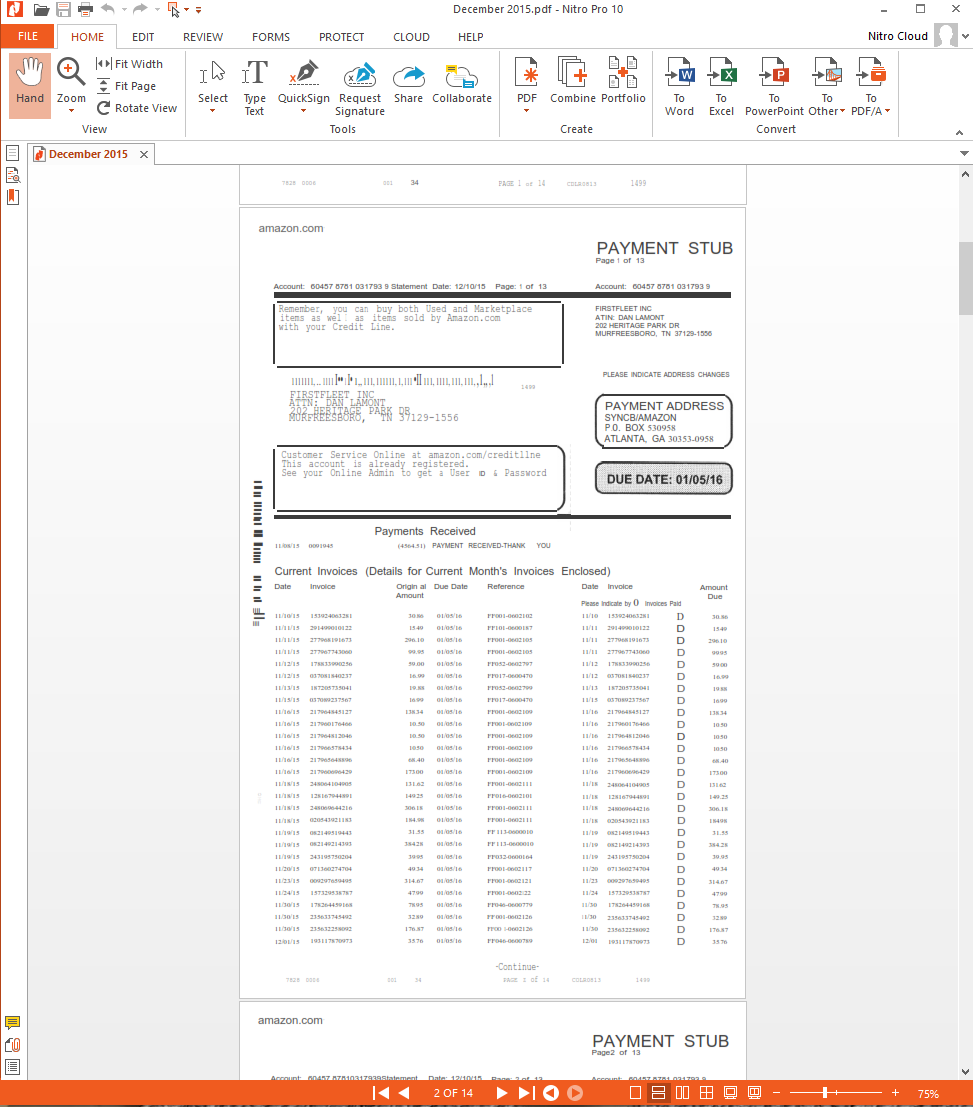 Now onto how to how to delete a page. You see in the highlighted areas below that in the edit menu you have an option to delete. Once you click delete you'll see a dialogue window that gives you several delete options. Use the option that best suits you.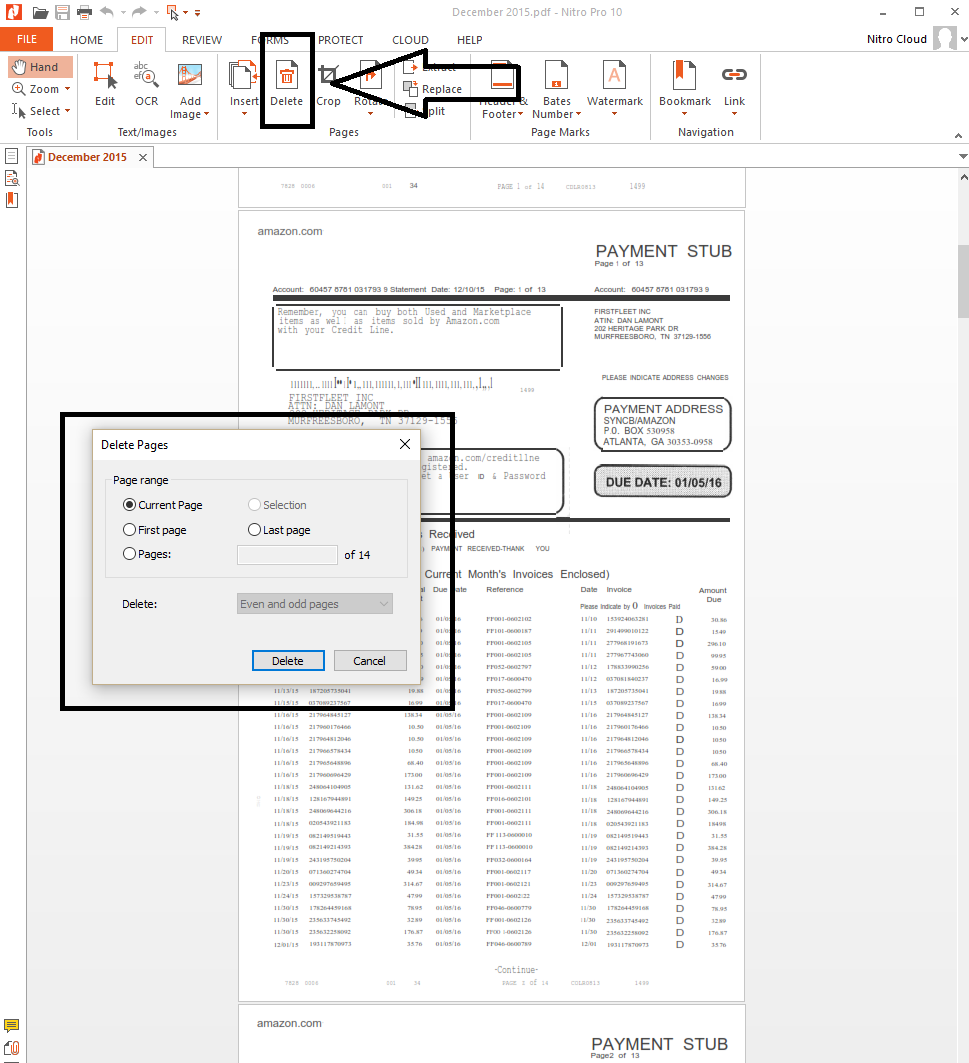 Now to add pages take a look at the screen shot below. See that after click the insert button you have several options for what files you want to import and how to go about doing that.