This is a quick "how-to" for requesting remote support for your Chromebook. Follow the simple steps below to request remote access to your FirstFleet issued Chromebook.
Step 1
Open the Chromebook and if it doesn't automatically power on, press the power button and/or possibly plug the power cable in. After that you'll see the screenshot below which opens up directly to the FirstFleet website.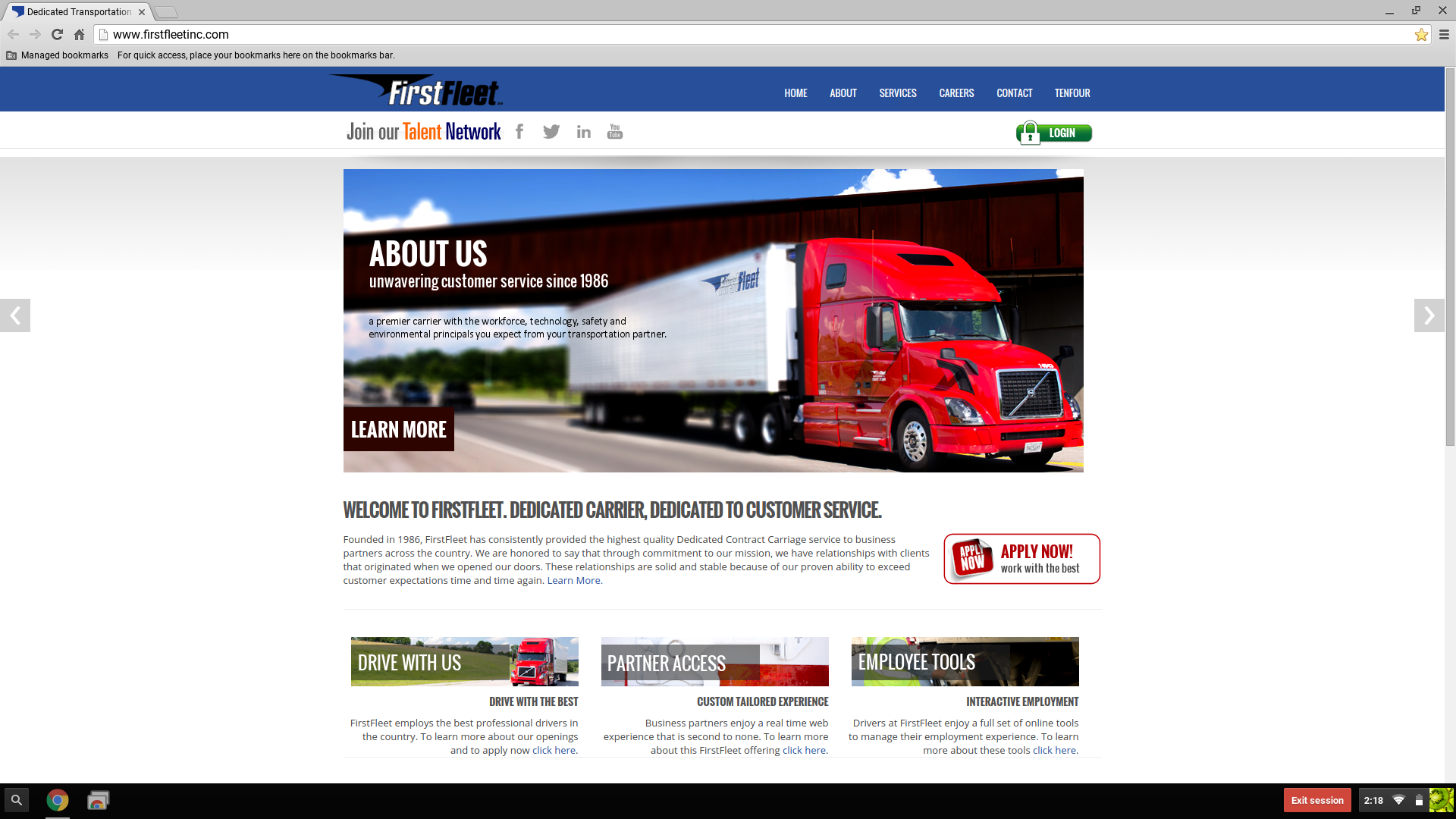 Step 2
Notice the highlighted icon in the example below. To start the remote access request, you'll need to click the highlighted icon below.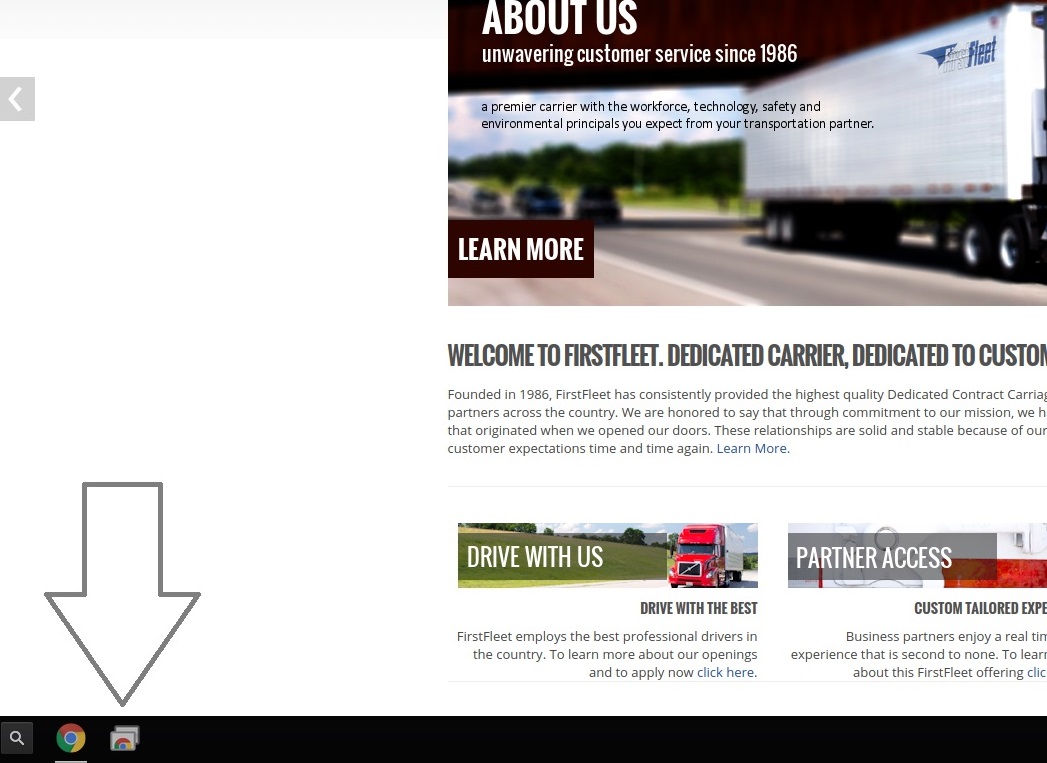 Step 3
 After that you'll see this screen. Click the left "share" button to generate the code you'll need to get the session started.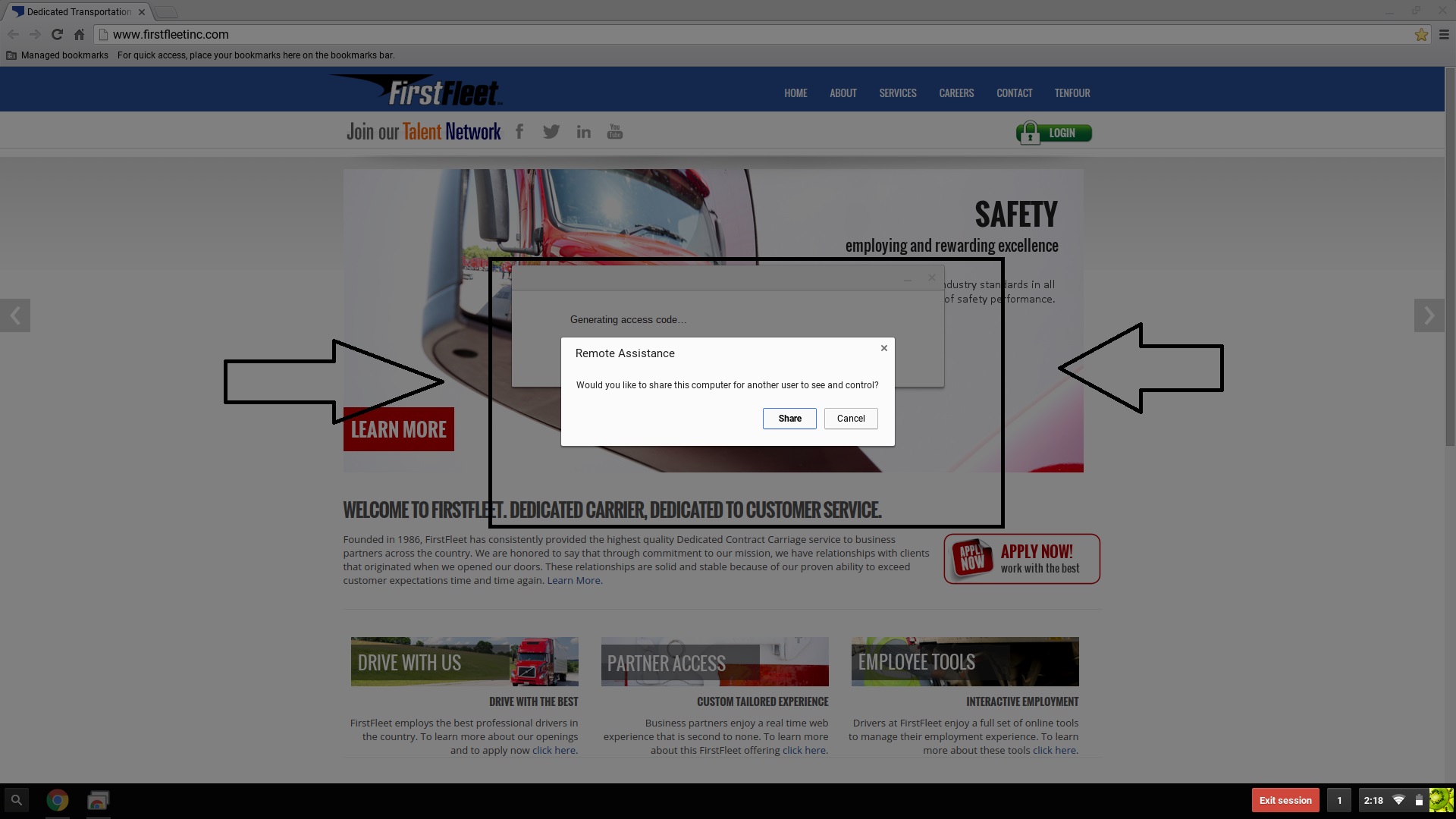 Step 4
In the screen shot below you'll see the actual code. Give that code to the support personnel you're speaking too to get the session started.