Follow the tutorial below to install and setup the "Verizon Cloud" app on your FirstFleet smartphone. This app serves the purpose of saving all your pictures and videos, up to 25GB to the Verizon Cloud backup service.
To begin, find the App Store on your phone and open it.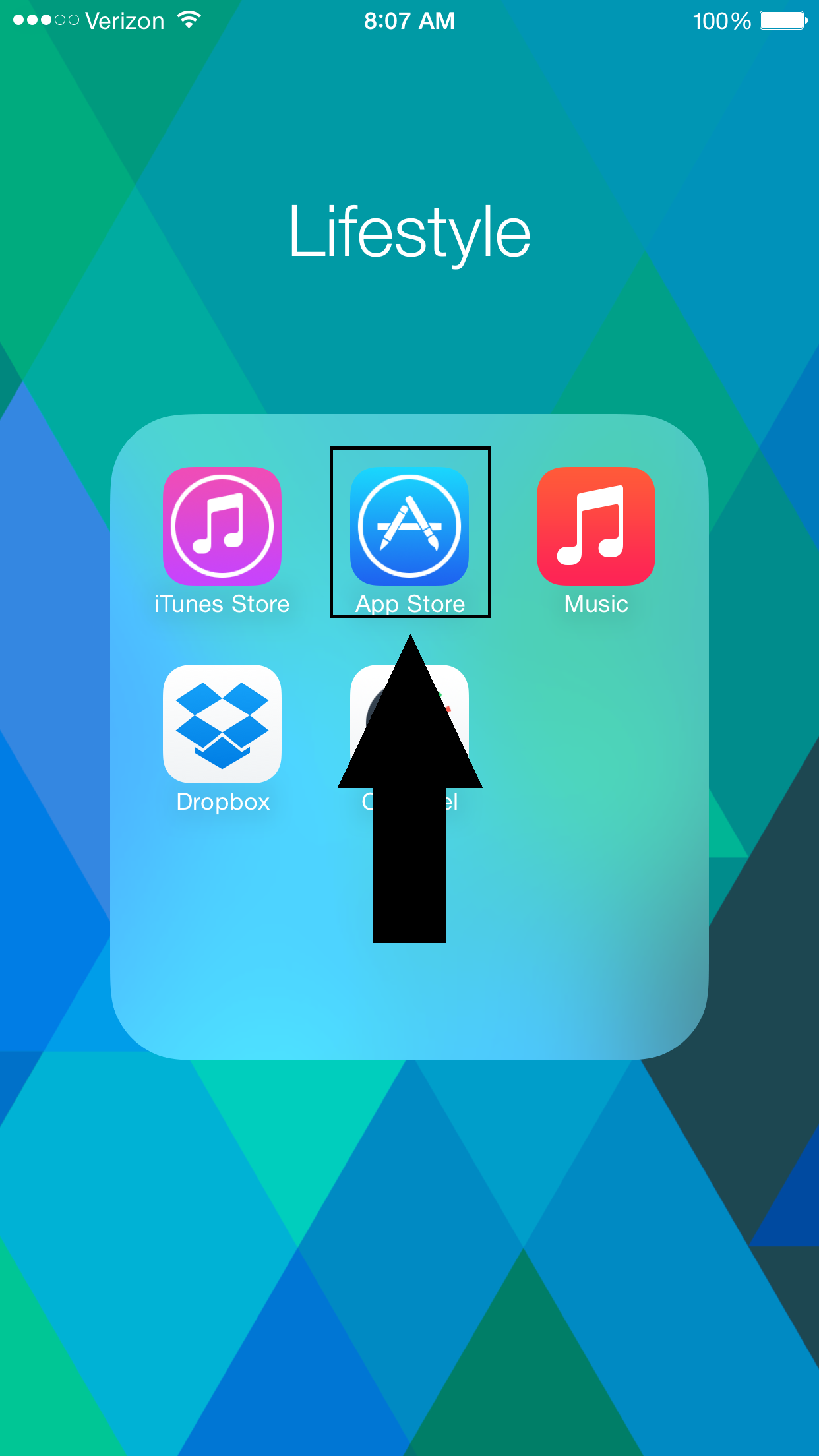 After opening it, select the highlighted search function at the bottom of the screen.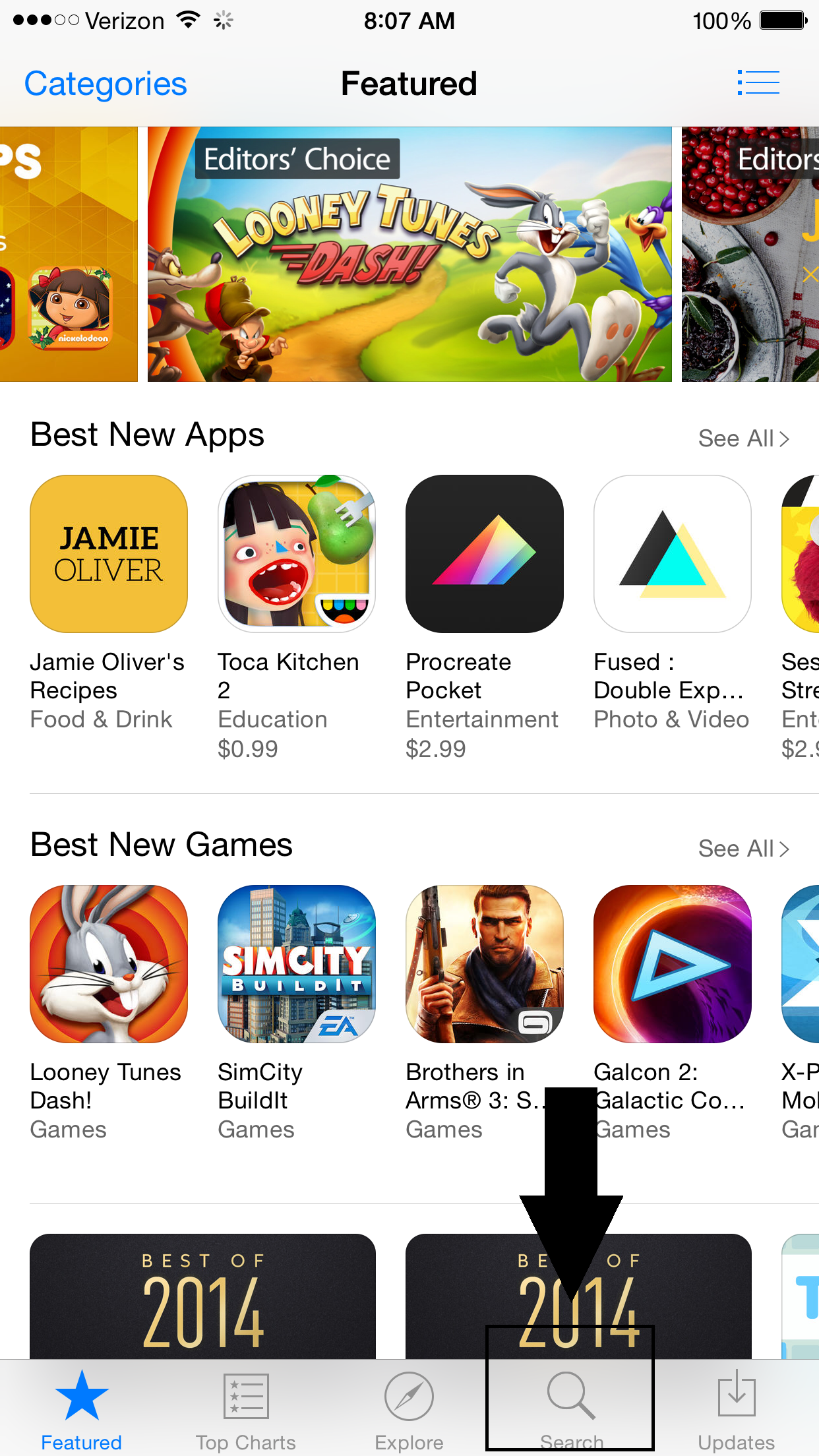 After the search screen opens, type "Verizon Cloud" and select search.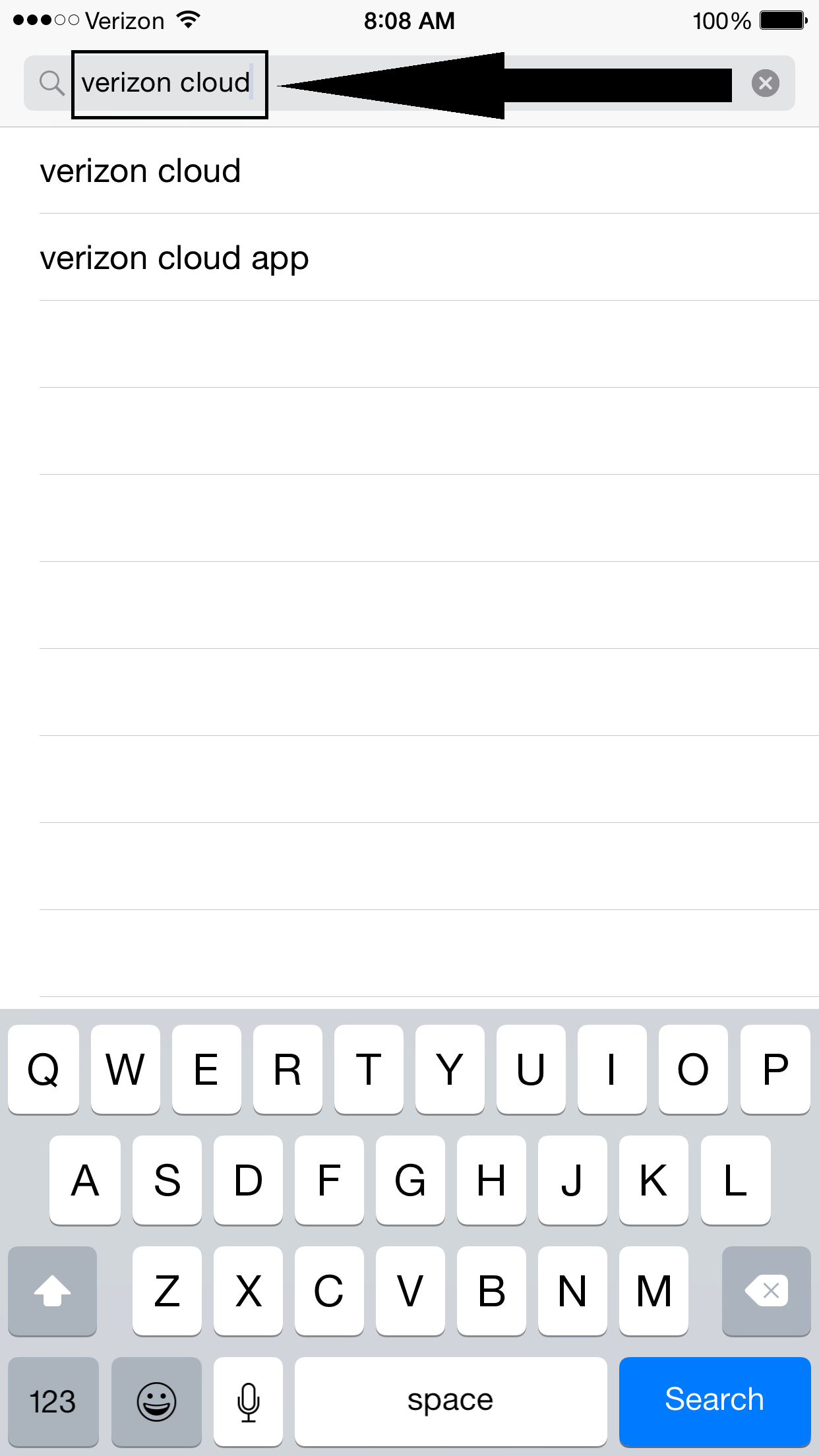 After you hit search you will see the screen below. Tap the small cloud highlighted on the right side of the screen to begin the app download. Depending on how you have you personal security settings adjusted, you may have to provide a password to install this app.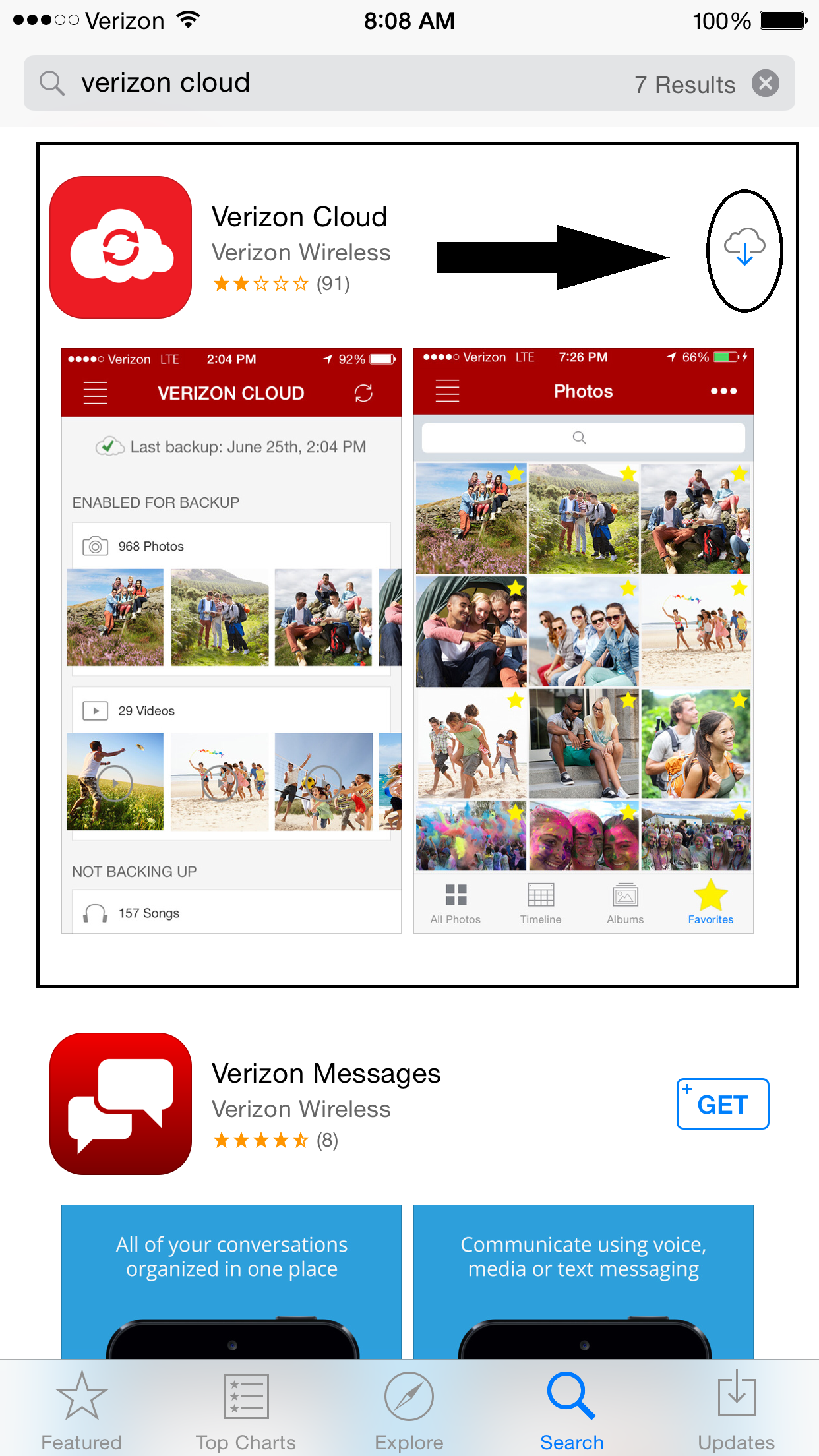 Once the app installs, you will be able to see it. Find it and select to open.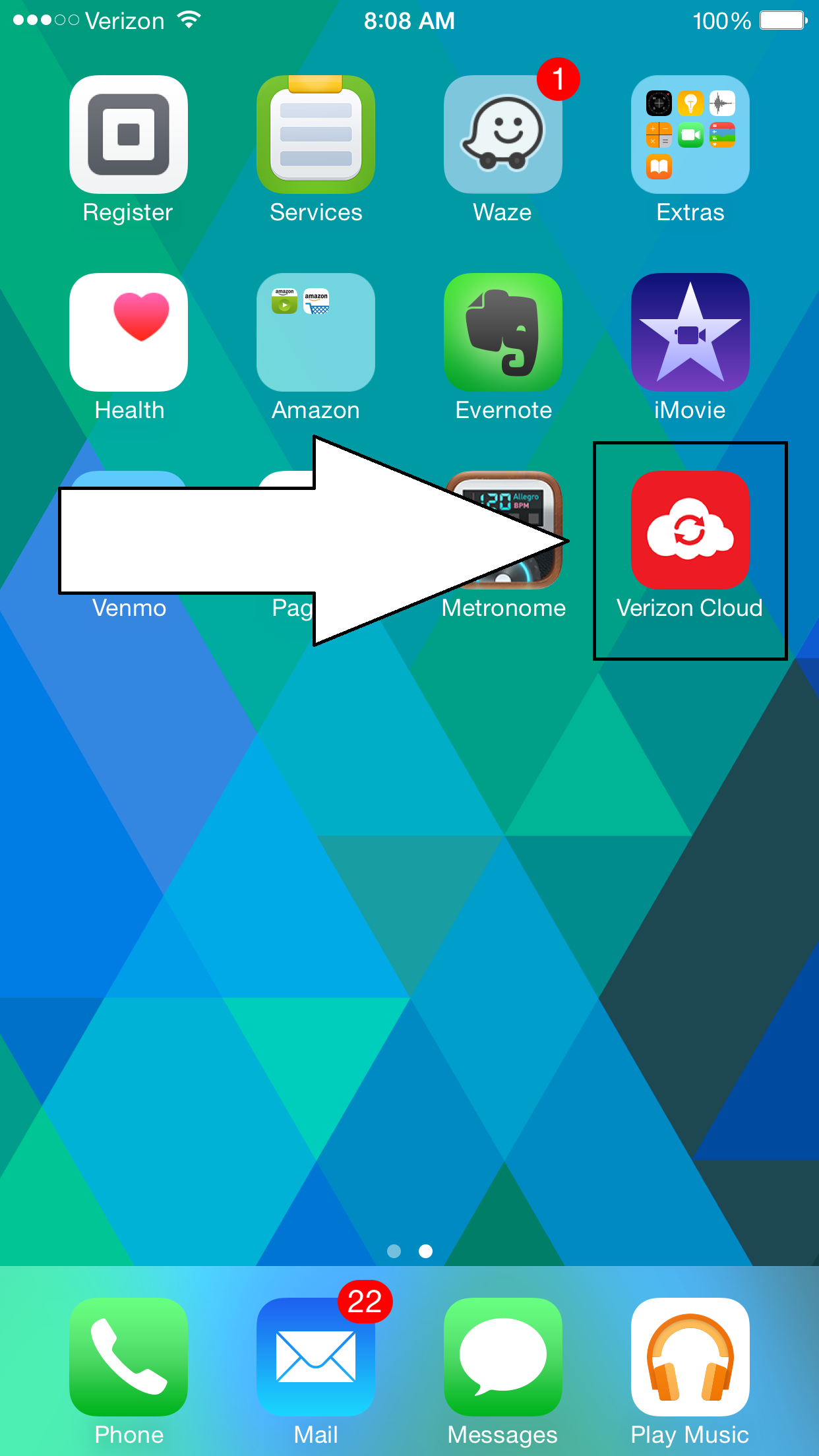 Once it opens you will see the screen below. Tap the get started button at the bottom of the window to get started.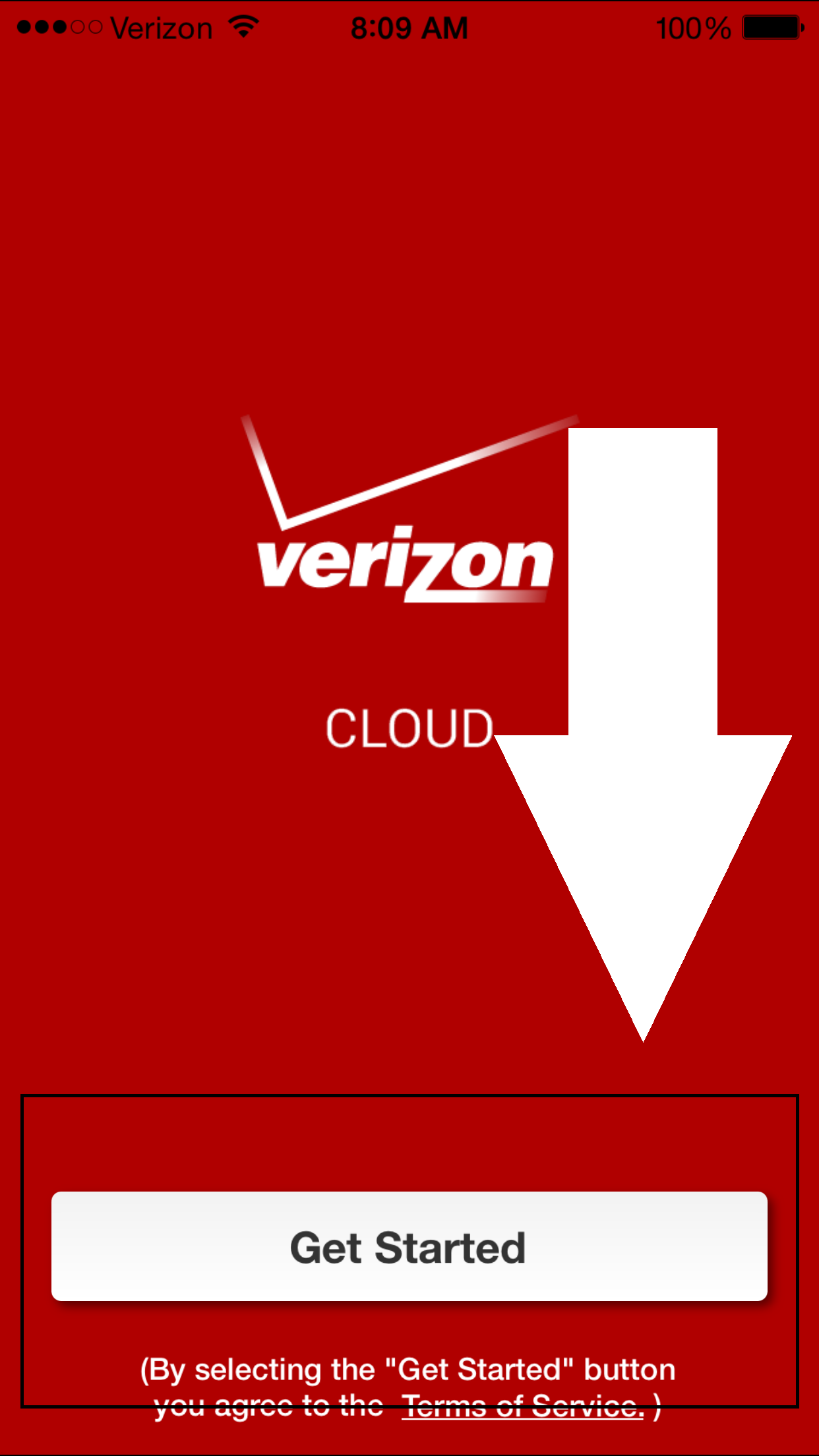 The next screen will give you the option to open the Verizon service and get started or copy information between devices. For our purposes we're going to detail how to setup the backup service. If you want to copy between devices, select that option and follow the steps to complete that process.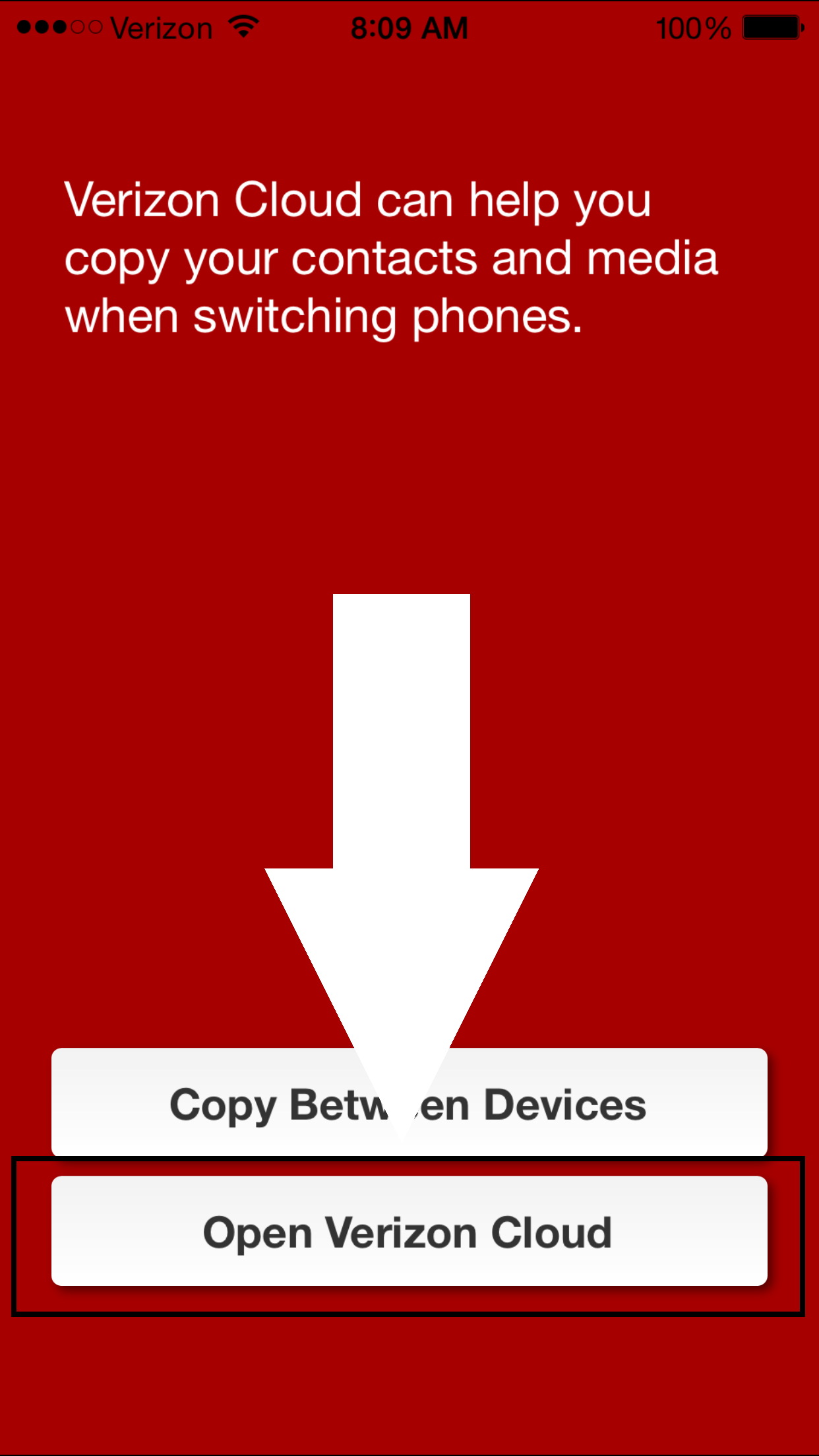 After selecting Open Verizon Cloud you'll see the screen below. From here we'll make sure all the app settings are set to ensure we are backing up all your pictures and videos.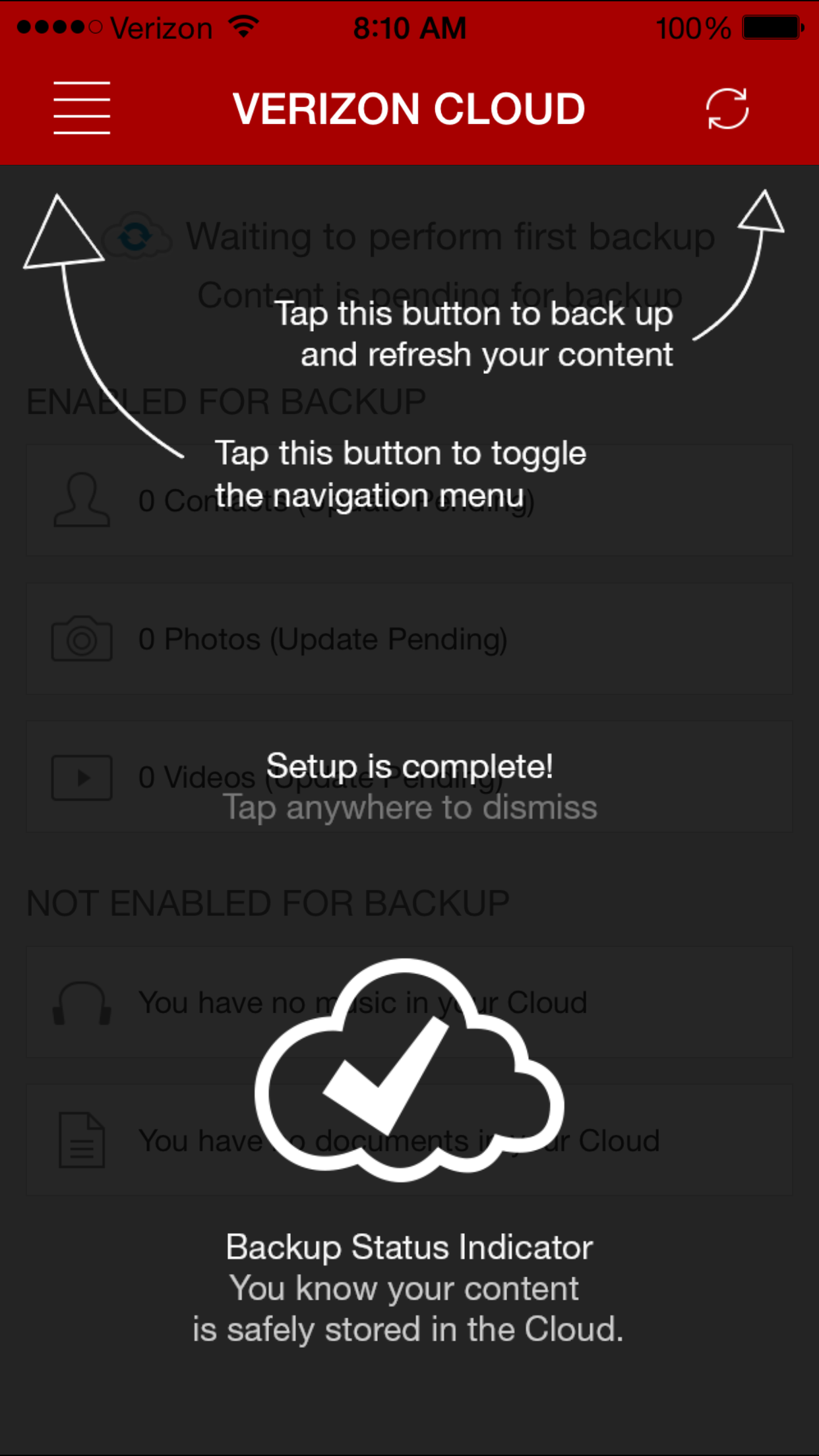 In the upper left you'll see an icon that opens the app menu and settings icons. Select that icon to open that menu.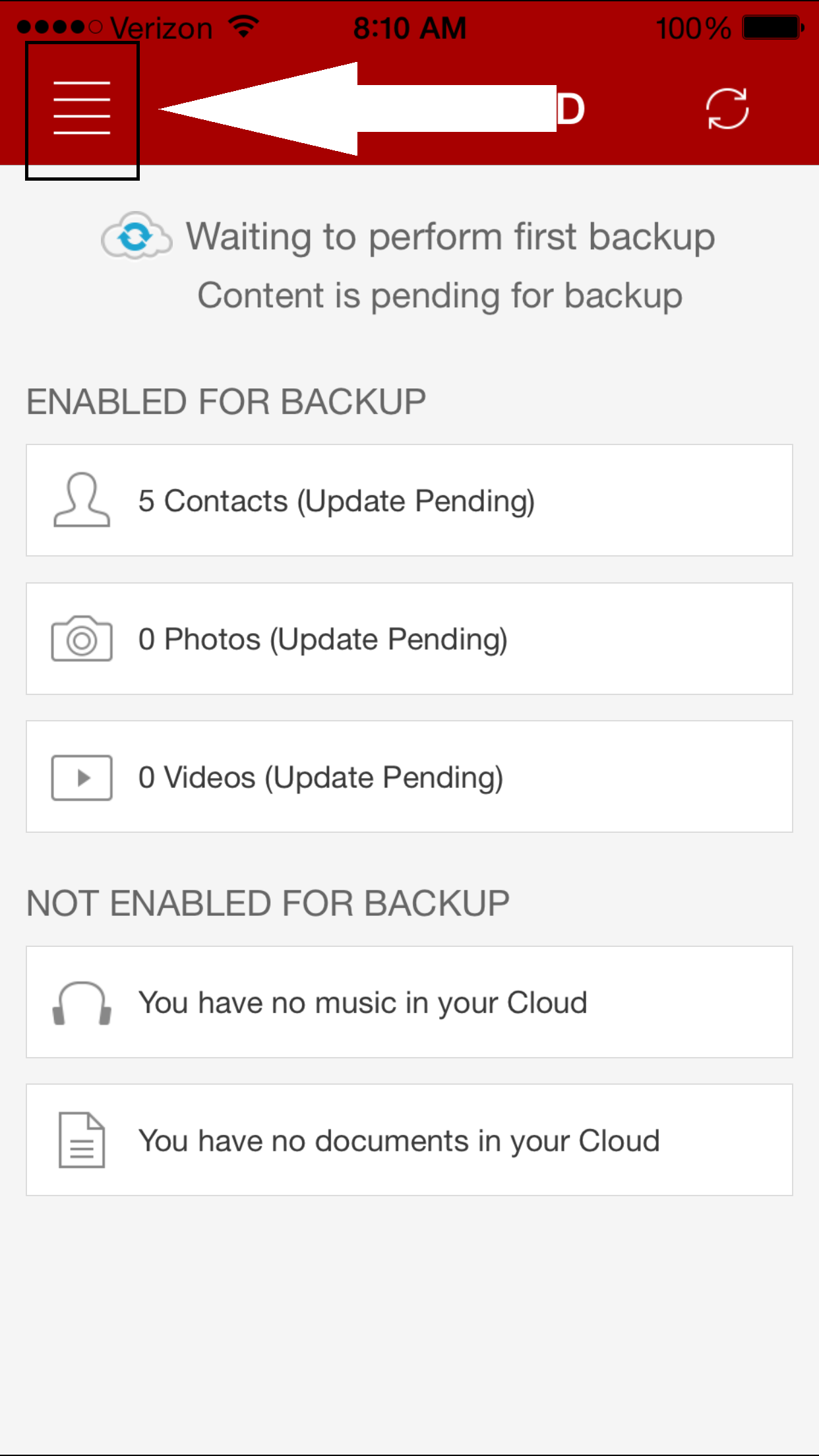 In this menu select settings.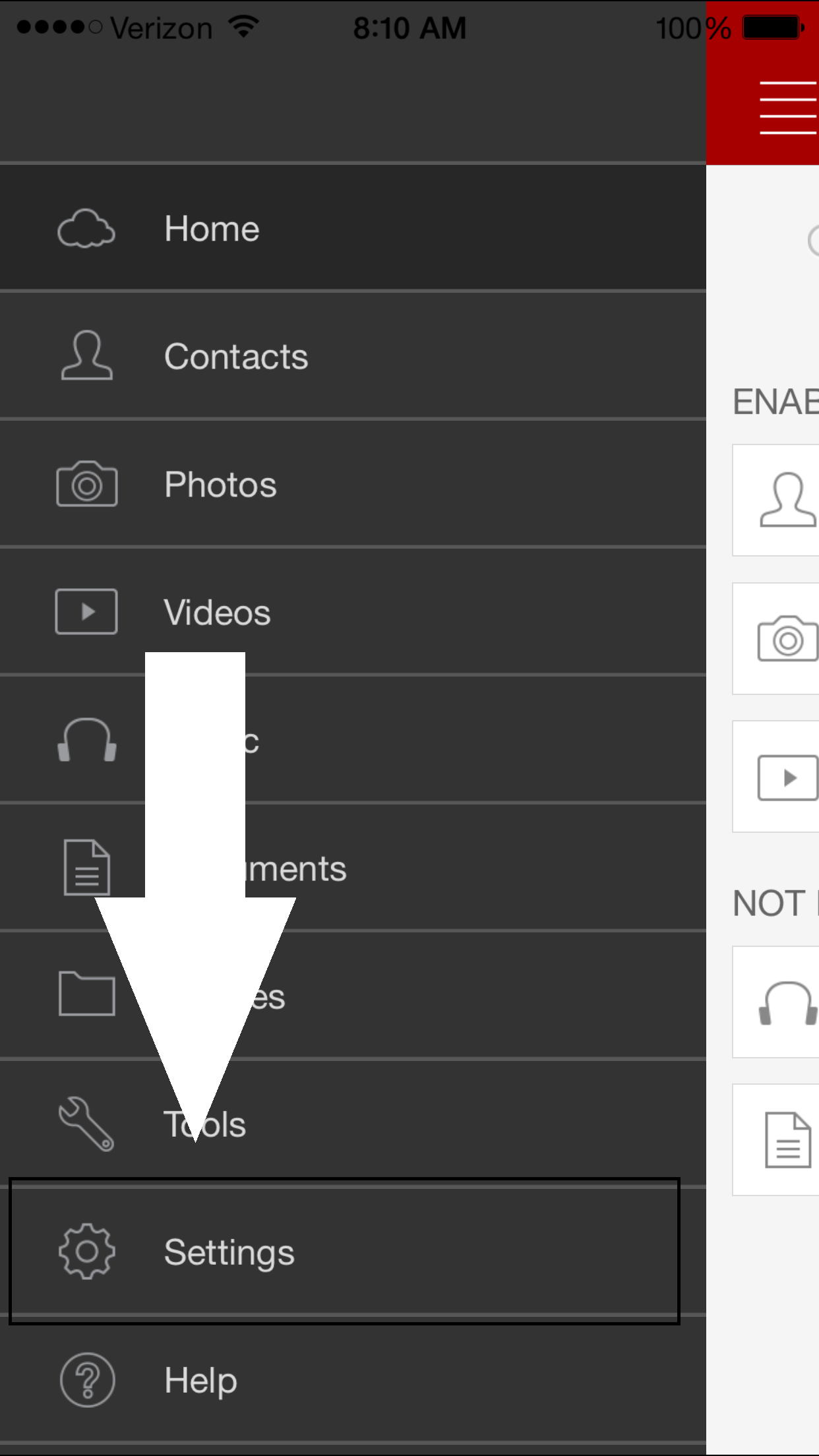 When the setting menu opens it will look like the screen shot below. Select the highlighted button for what to backup.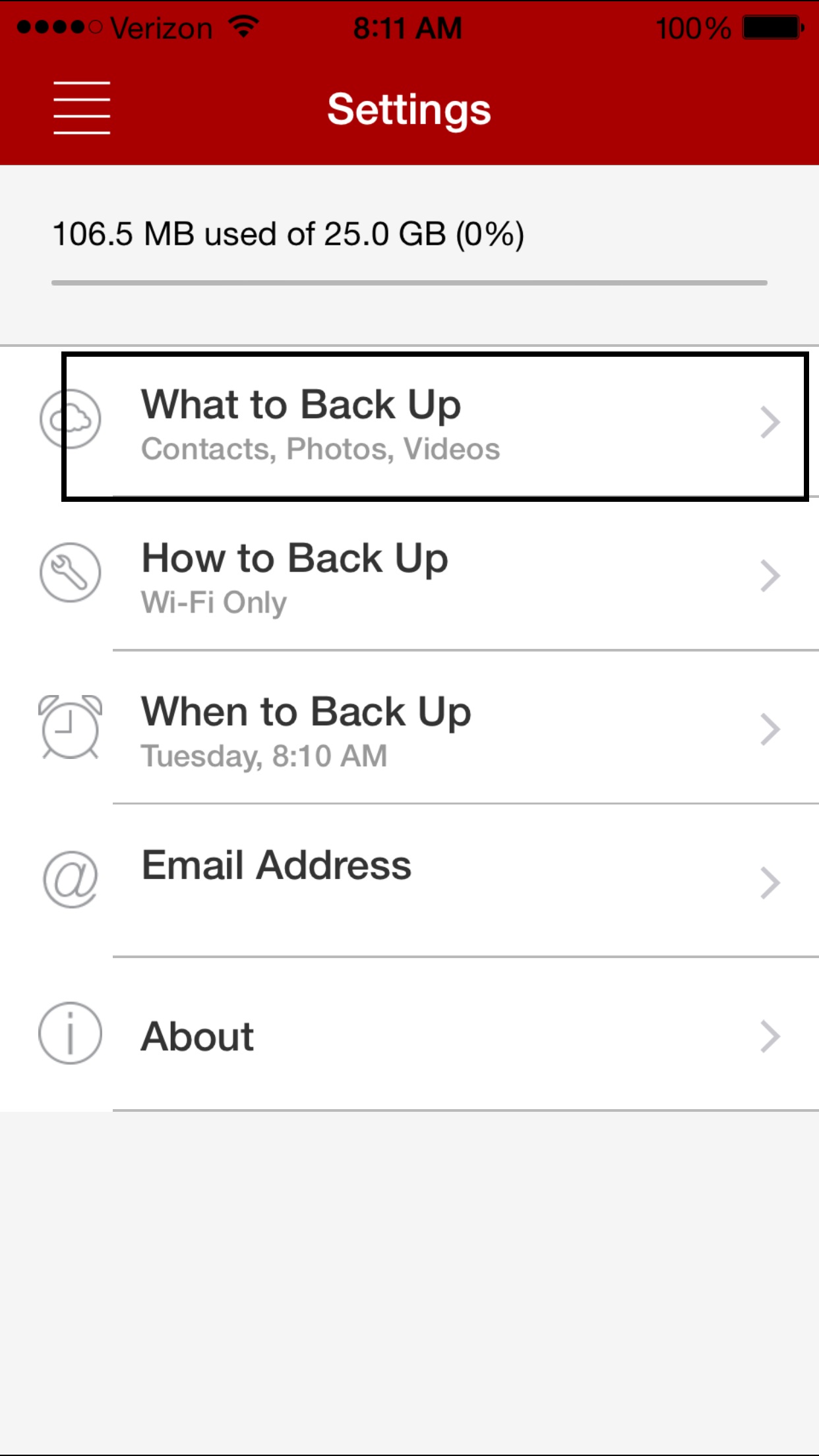 In what to backup make sure all of the selections pushed to the right and turned on. After they are on press the back button in the upper left corner.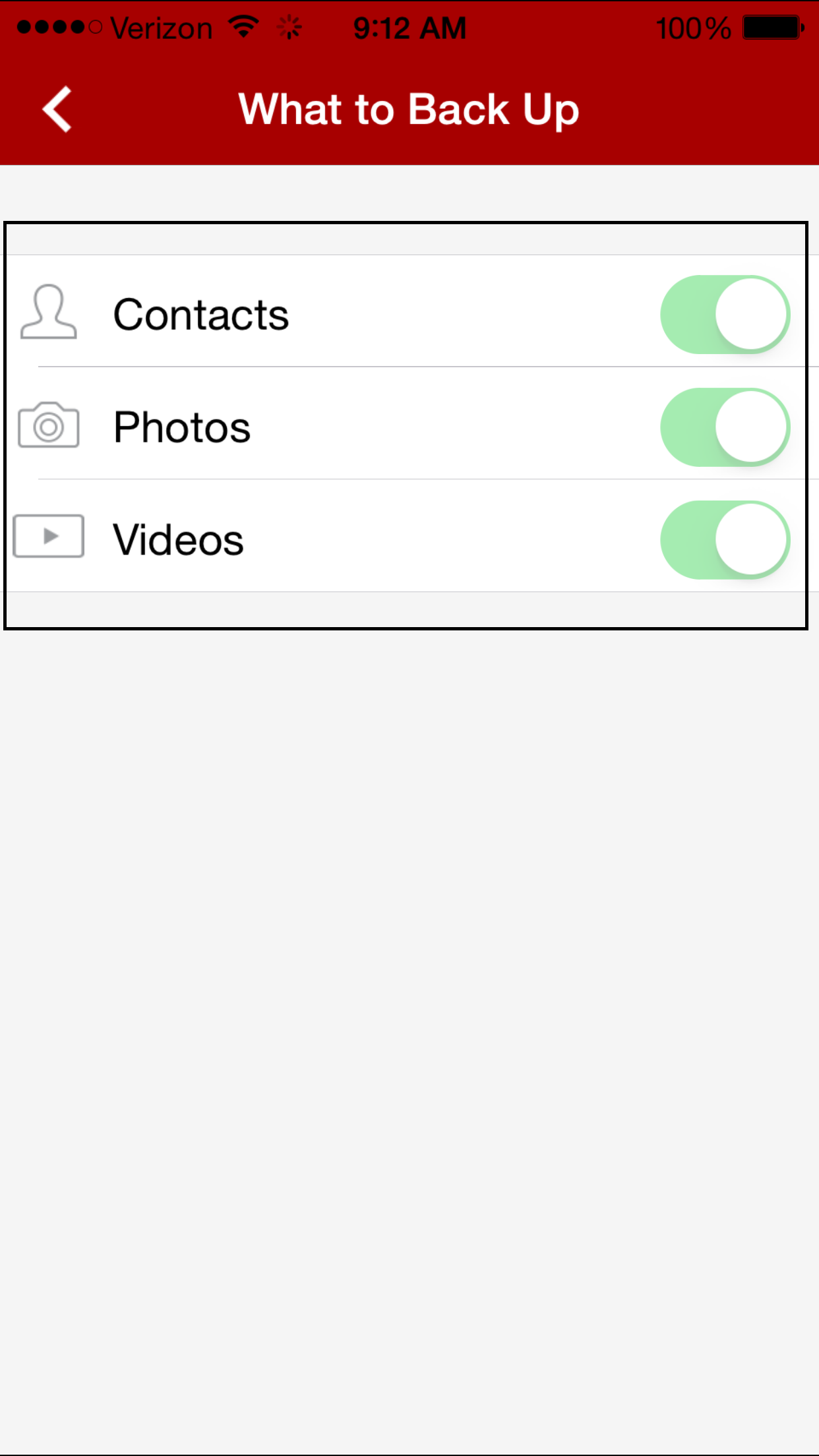 Now press the button for how to backup.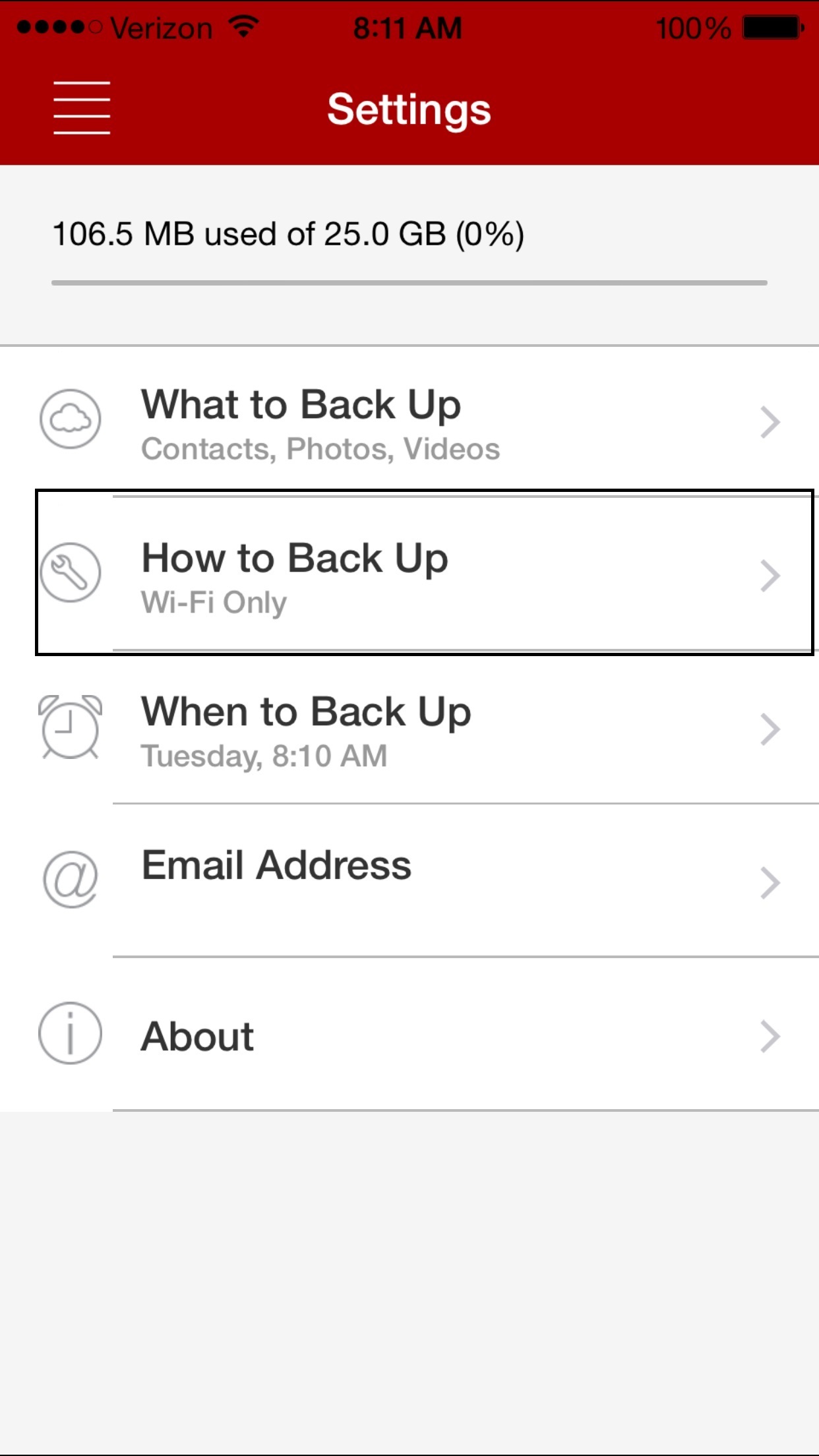 To ensure that your pictures and videos are always safe, make sure the highlighted selections are chosen.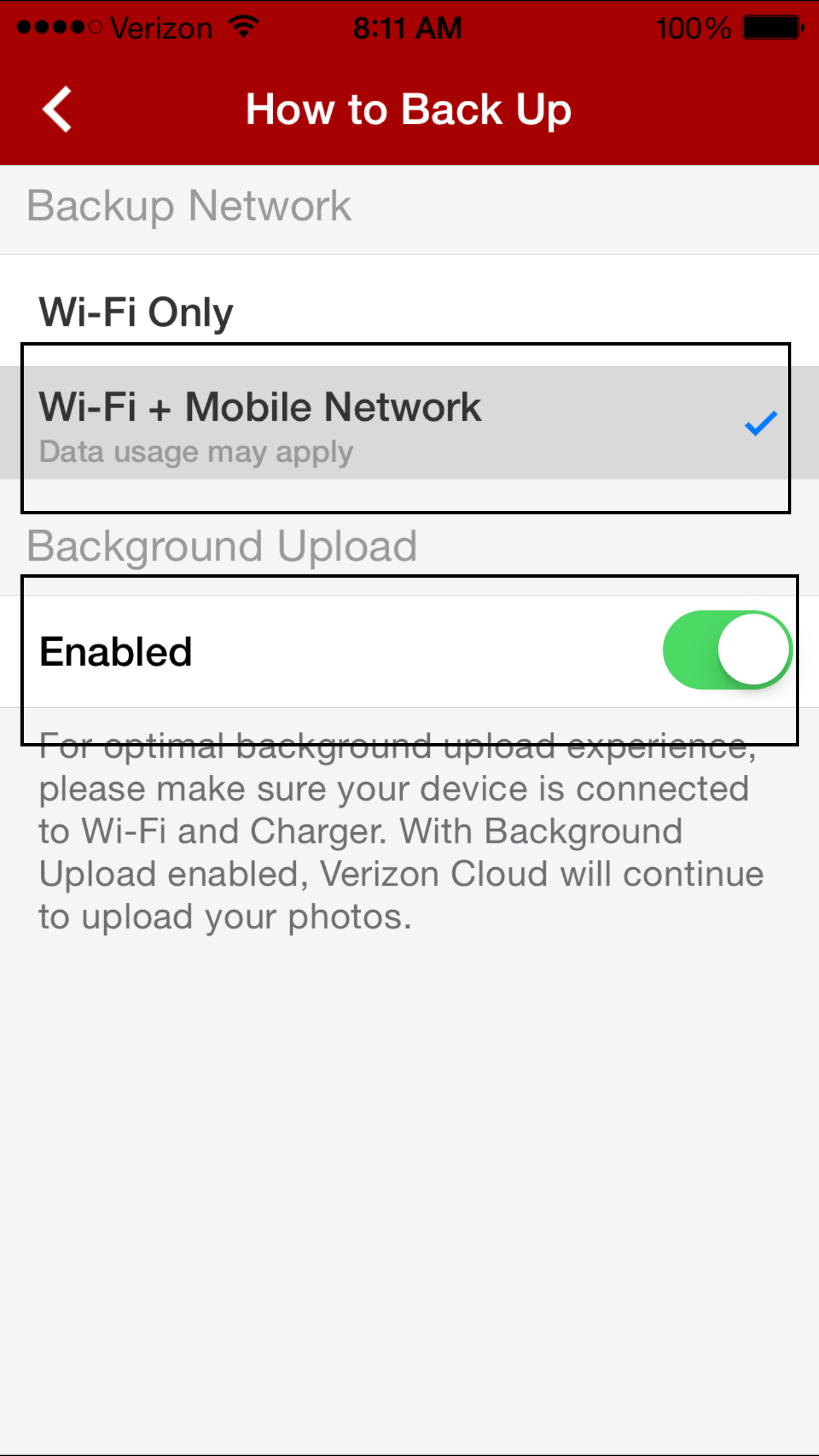 This competes the Verizon Cloud app configuration. If you have questions please email support@firstfleetinc.com