To upload the medical card or other CDL Self-Certification forms for your new hires during the new hire process, please follow these steps.
Step 1: Open your FirstFleet mobile app and tap the 3 lines icon in the top left corner to open the navigation menu. Then tap Scanner.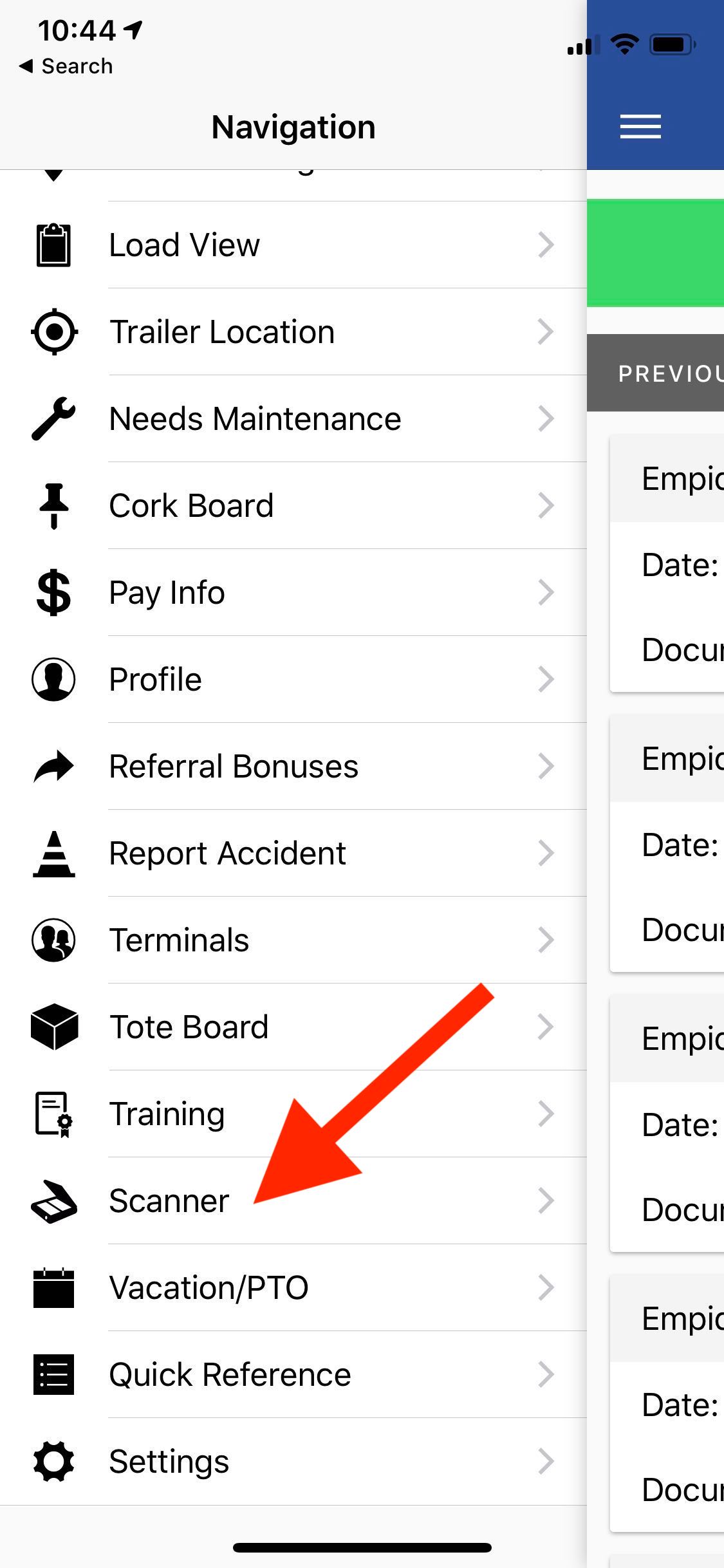 Step 2: Tap the green New Upload bar and then type the new hire's driver code in the search box (A). The correct employee information should appear below and you can tap on it to open the document scanner (B).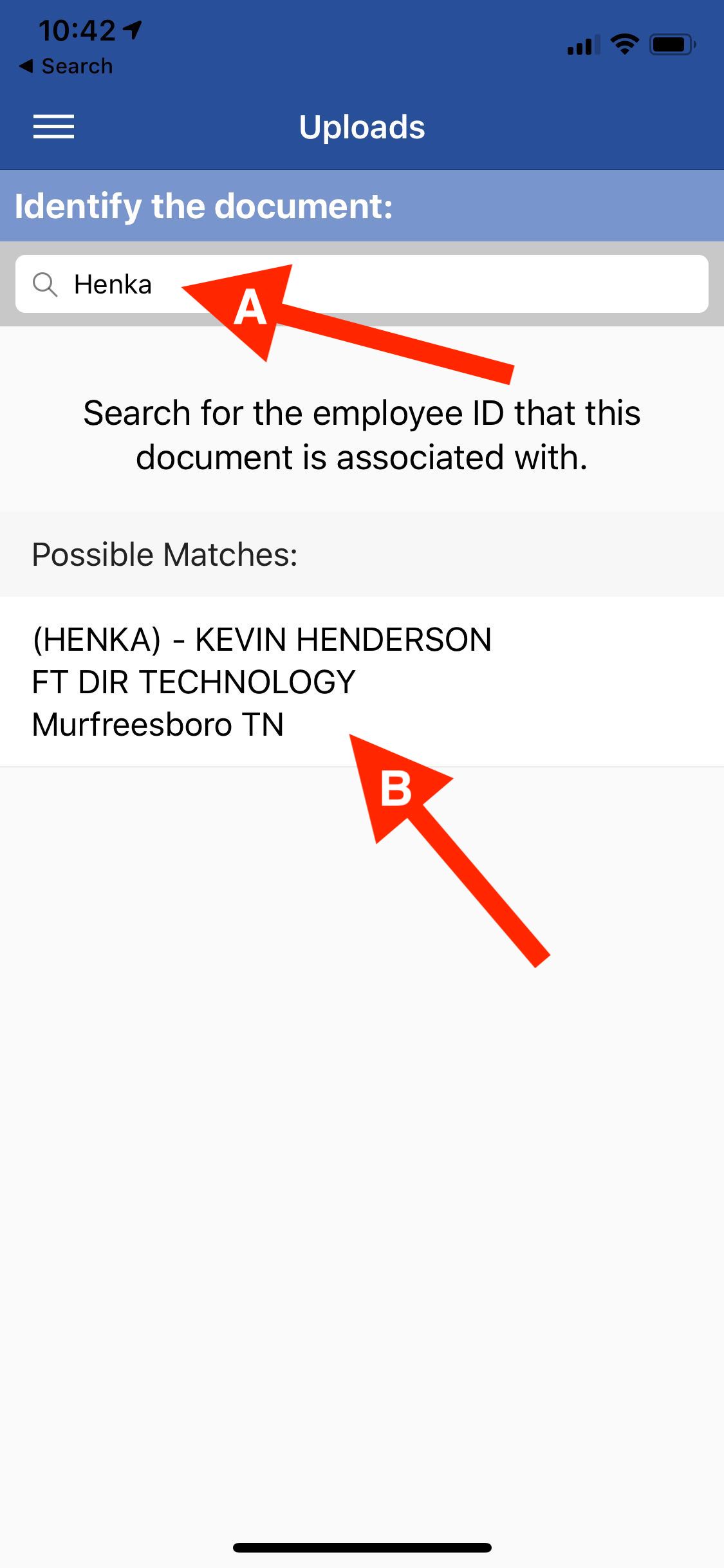 Step 3: When you tap on the employee's information (see above image, arrow B) the document scanner will open automatically on your phone. Hold your phone directly above the completed Self-Certification document for your state of employment, follow any onscreen instructions and the scanner will take the picture for you.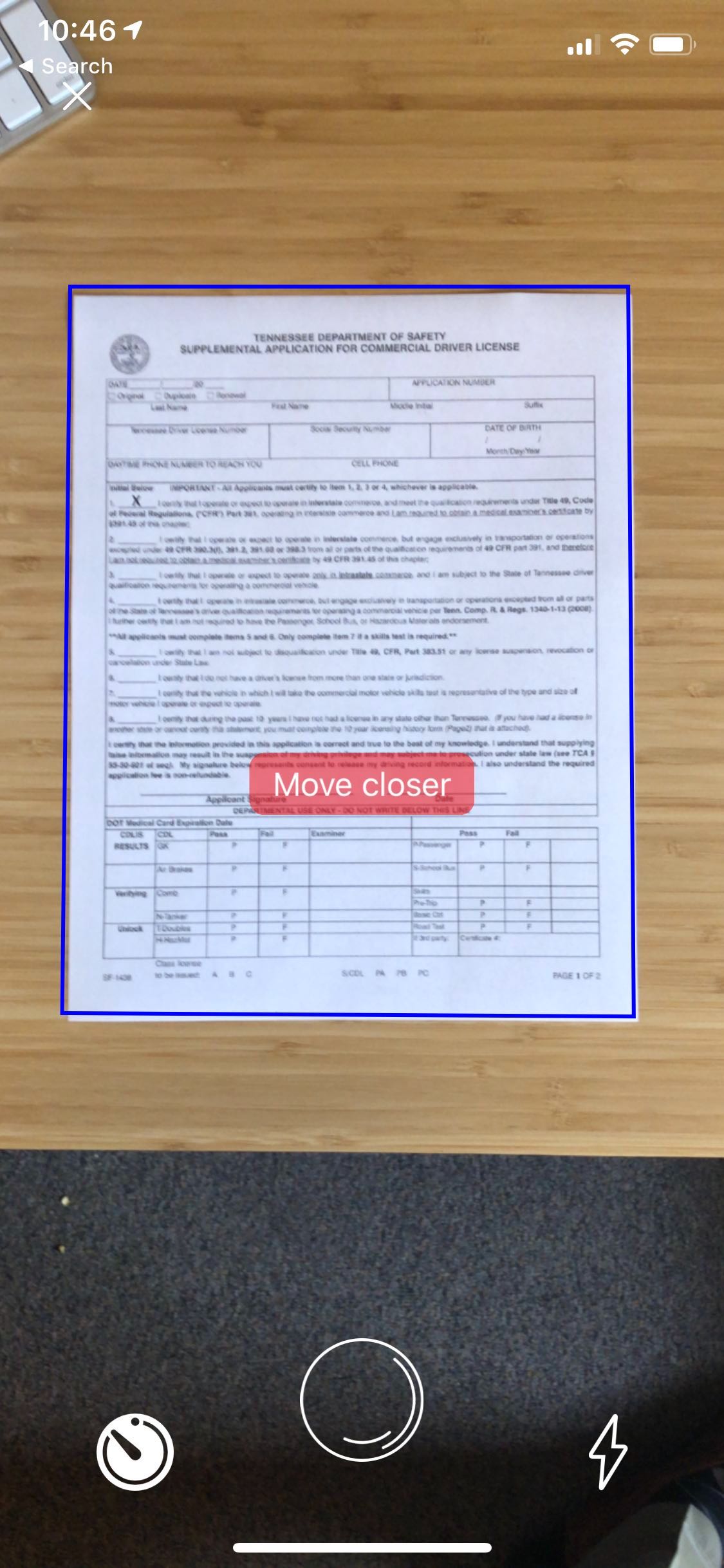 Step 4: The photo will appear in the capture window giving you two options.  You can edit the photo if you wish or you can just tap save to store that photo in the self-certification section.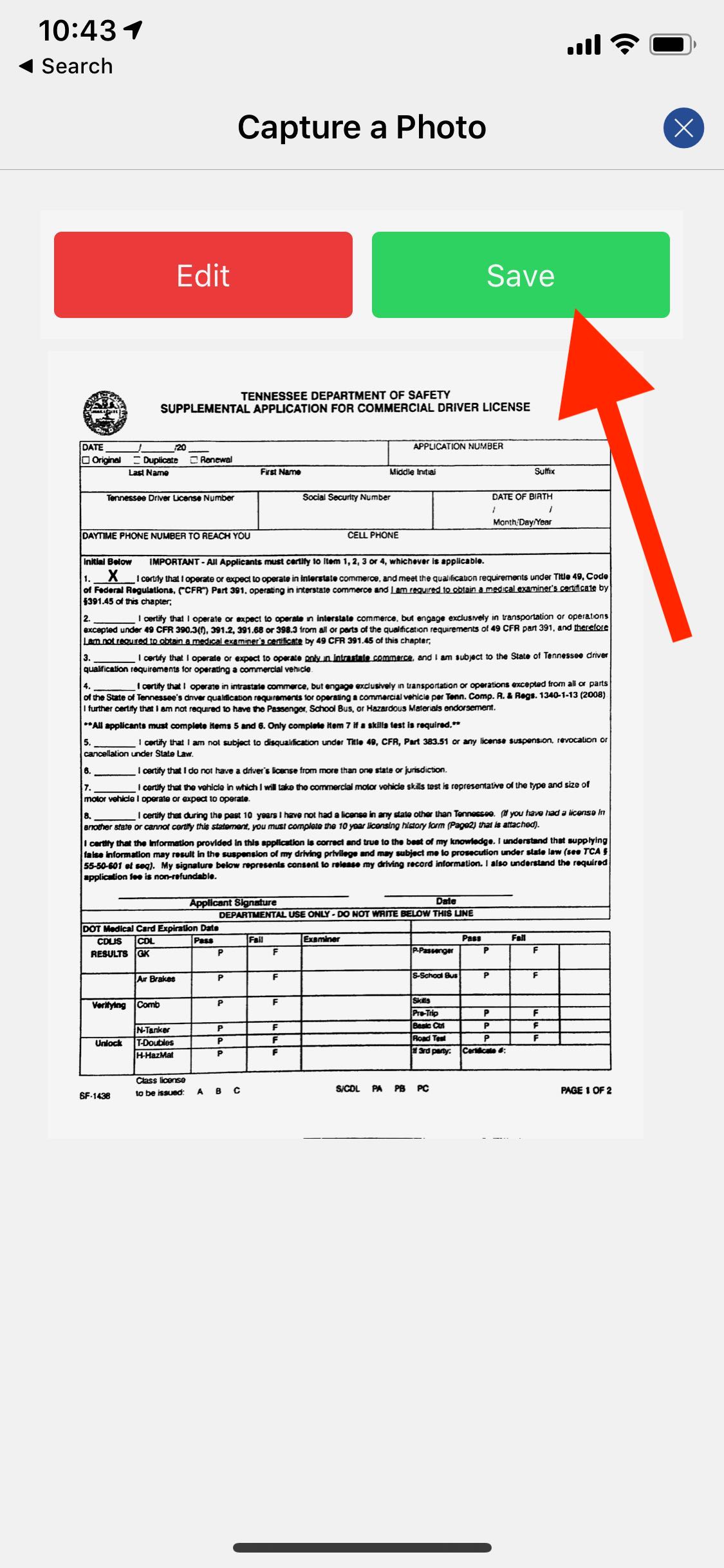 That is all it takes to store medical cards and other CDL Self-Certification forms for your new hires.
If you have any issues, questions or concerns, please email, support@firstfleetinc.com.