A new update has been added to TMW to help you see whether a truck has an Automatic or Manual transmission and we can get there two different ways.  The first way we can find this information is to go to Tools -> Scroll Tractors
This will bring up the Find Tractors menu and if you scroll to the right, you should see a column called Model.  In front of each model number, we now have a letter.  A for automatic and M for manual.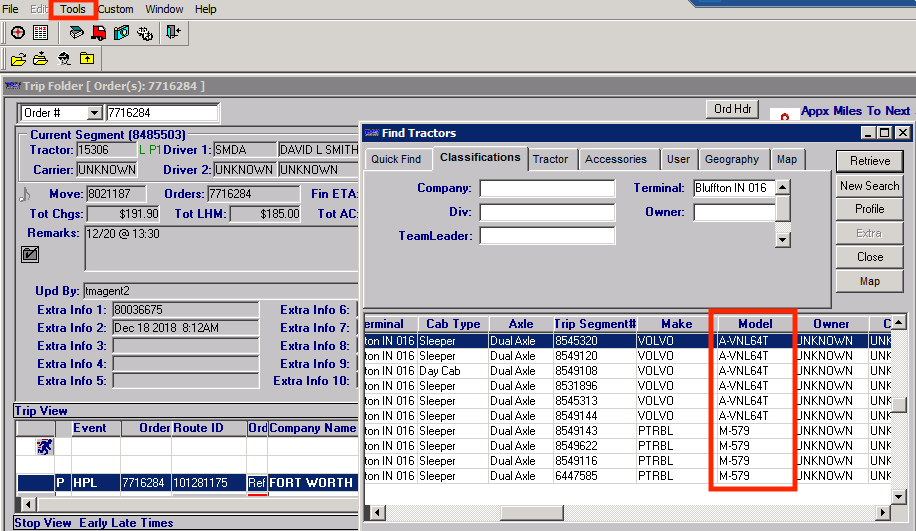 The other way to check which model of tractor you have on an order is to Right click on a tractor in the Stop view once a tractor is planned on an order. Click on Zoom Field to bring up the tractor profile and the information you need is in the top right corner of the window.