Assigning a Fuel Card
Open the navigation menu and select the card management page.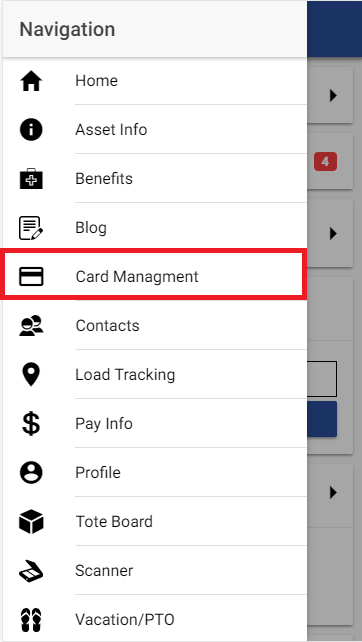 2. Search for the person you want to assign the card to. You can search by first name, last name, or employee id, or the last 6 digits of the card.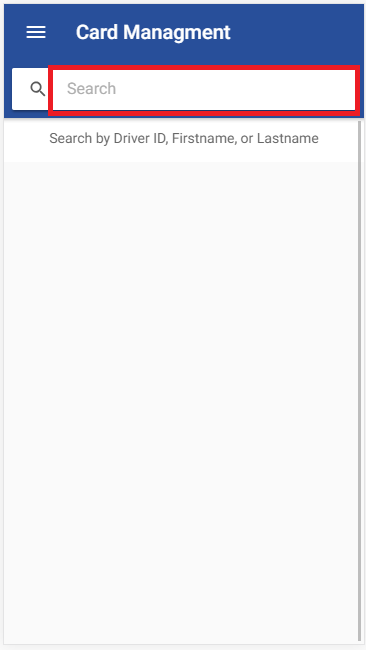 3. Once you have found who you are looking for, press the three vertical dots next to their name on the right side.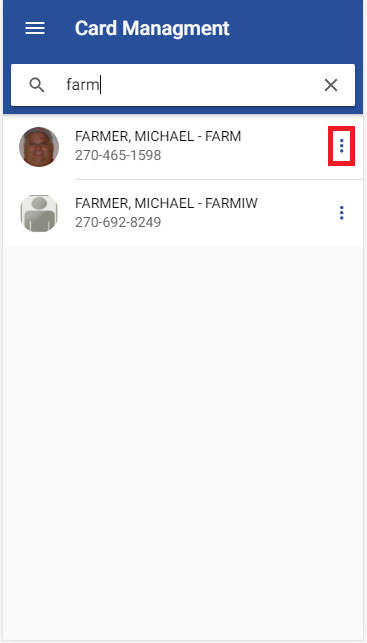 4. Once the menu appears, press the review cards button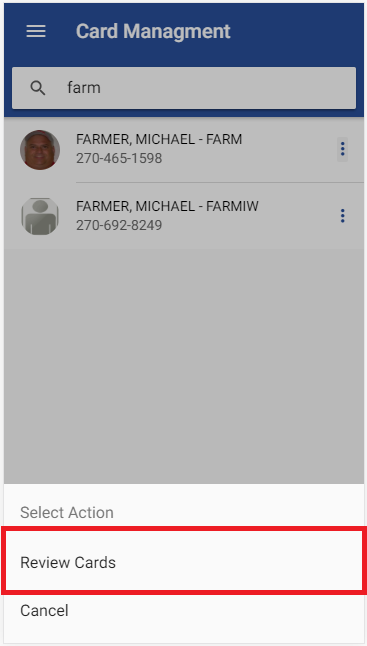 5. Verify that you have selected the correct person, then press the assign card button at the bottom of the screen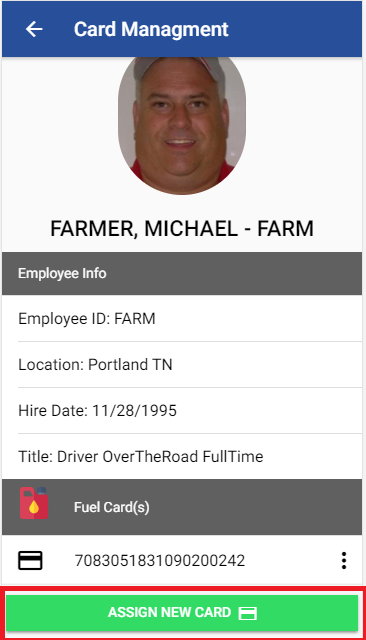 6. First select the card series, the card series will normally be the first 12 digits of the full card number. To do this, press the card series drop down.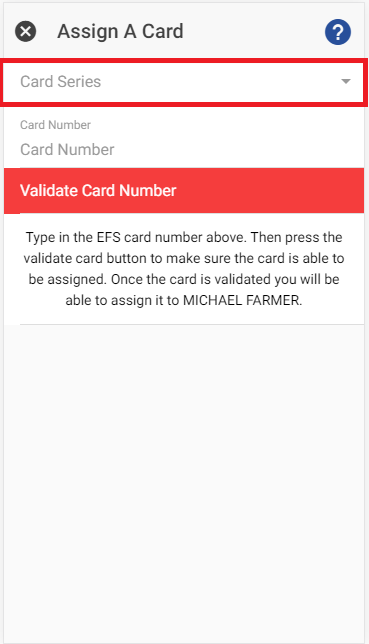 7. Find the card series that matches the card you want to assign, and select it, then hit the OK button.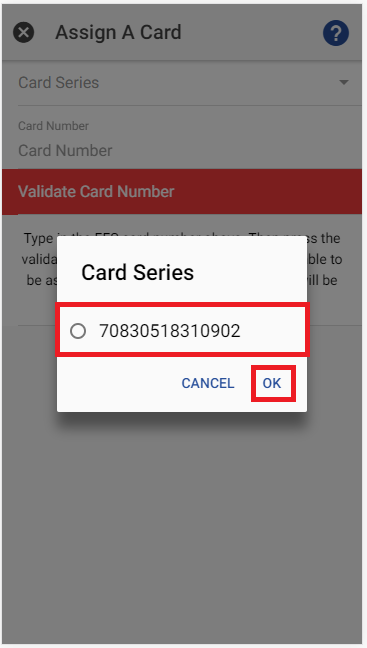 8. Then fill in the remaining digits on the card that are not in the series. Normally it is only the last 5 digits of the card that you need to enter.
9. Once you have selected the card series, and input the remaining card numbers, hit the validate card button. If the validation fails you will see one of two errors. The first is the one seen below. This means that the card number was entered incorrectly, or the incorrect series was chosen. Please review the series and number and try again. If it continues to fail with this error please hit the get help button and contact support.
10. The other possible error is the one seen below. This means that the card has already been assigned to a user. If this is a mistake, you can either 1) un-assign that card from the other user, and then re-assign it to someone else. 2) contact support with the get help button.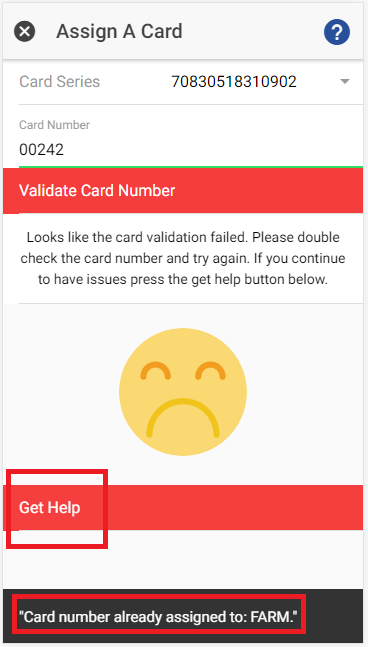 11. If the validation is success you will see the following screen. Once you see the happy face, hit the assign card button.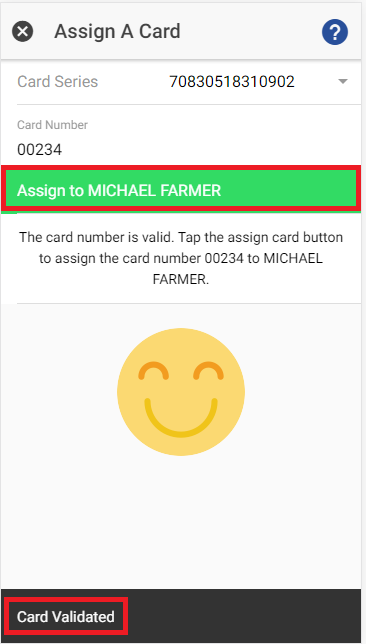 12. Once the card assignment is successful, you will see a success message.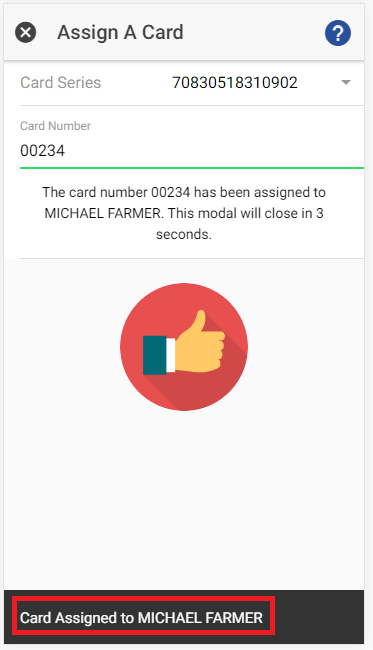 13. The success screen will close and take you back the employee card management screen. Here you can see the card we just assigned now shows up. To manage an already assigned card, this the three vertical dots next to the card number on the right.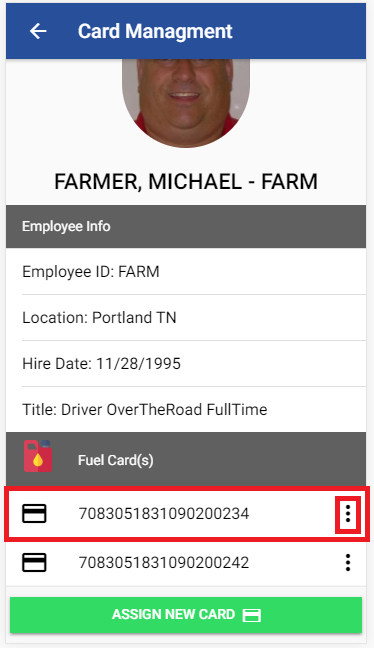 14. If you wish to remove an assigned card, hit the remove card button.
15. Double check the card number, if it is the card you wish to remove, press the remove card button.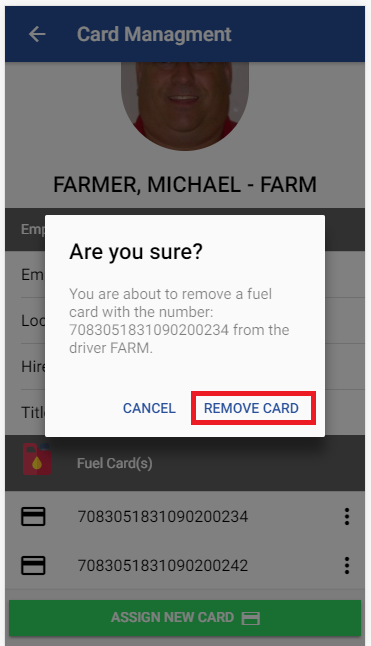 16. Once the card is removed you will see a success message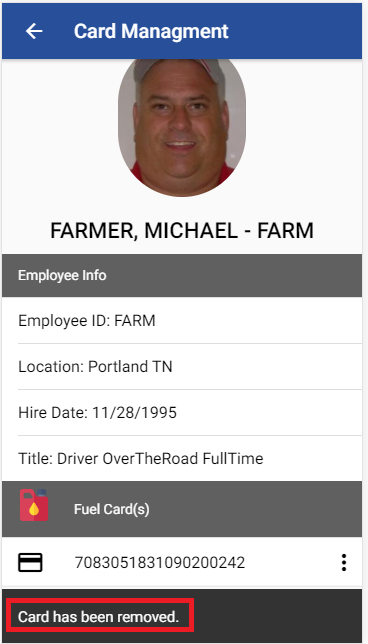 17. Now that we have removed the card, it no longer appears under the employee