Blind Transfer
A blind transfer will simply transfer the call directly to the other party without you speaking with the other party to inform them of the incoming transfer. To make a blind transfer follow these instructions:
Press the blind transfer soft-key.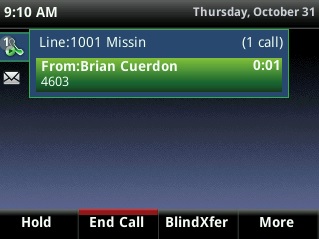 Enter the destination number.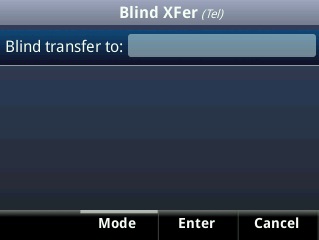 Press enter and hang up the phone.