If your terminal has been setup with a "Team" within Microsoft Teams, you will likely find yourself needing to edit Excel spreadsheets outside of the built-in application that Teams offers. This can be accomplished through the app, but it is oftentimes helpful to be able to access these files through your File Explorer as if they were stored locally on your computer.
Steps to add Microsoft Teams Files to your File Explorer
Click here to navigate to Sharepoint (This is the File Storage system that Microsoft Teams uses). Login with your FirstFleet email address and Windows password. *Note - If you are accessing this site outside of a FirstFleet network, you will be prompted to enroll in Multi Factor Authentication if you haven't already. You can find a helpful guide here.
Once you have logged in. Click on the "Team" that you wish to sync with your File Explorer.
Locate the "Documents" section on the right side of the page. Click the 3 dots, and select "Sync". A pop up window will appear; select Open Microsoft One Drive. Your Teams files will now begin syncing with your computer.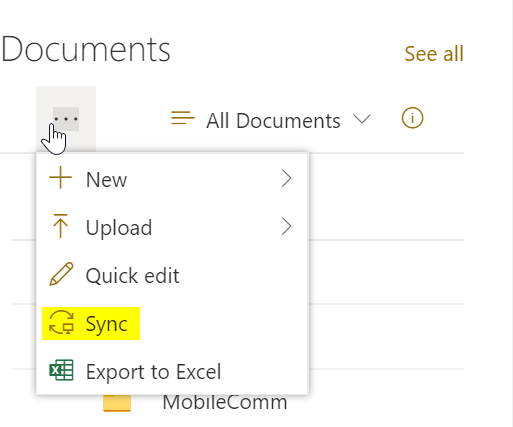 You will now be able to locate your Teams files from your File Explorer on your computer. This will give you the ability to access your files without having to open Microsoft Teams.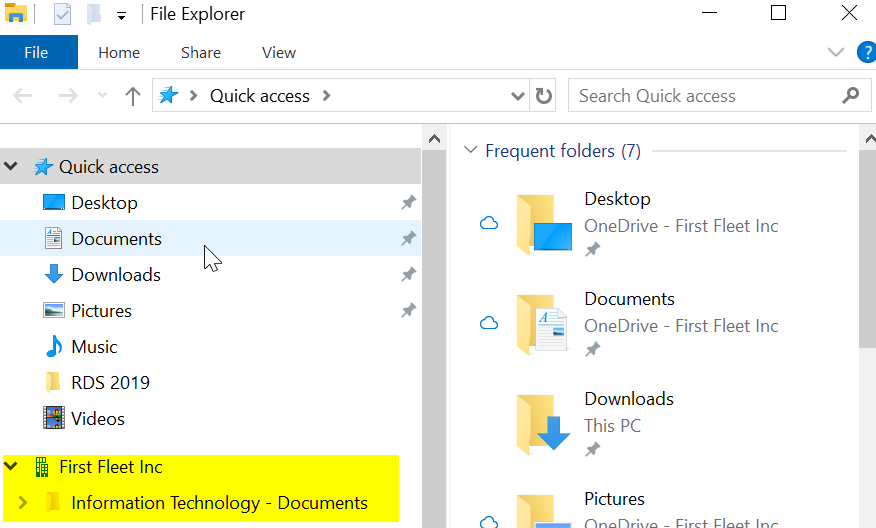 If you have any issues or questions, feel free to reach us at Support@firstfleetinc.com.