Welcome to the FirstFleet Partners Portal
As a Business Partner, we have designed this tool to give you better load tracking and Inbound Load Notifications. This training documents will walk you through using our Load Tracker tool in the FirstFleet portal.
1. Login to the FirstFleet portal
**If you have not yet created a Partner account, click this link: Register for a FirstFleet Partner Account
2. Insert the Reference number of the load you wish to track

3. Click Show Map or the blue Order number link to expand the tracking information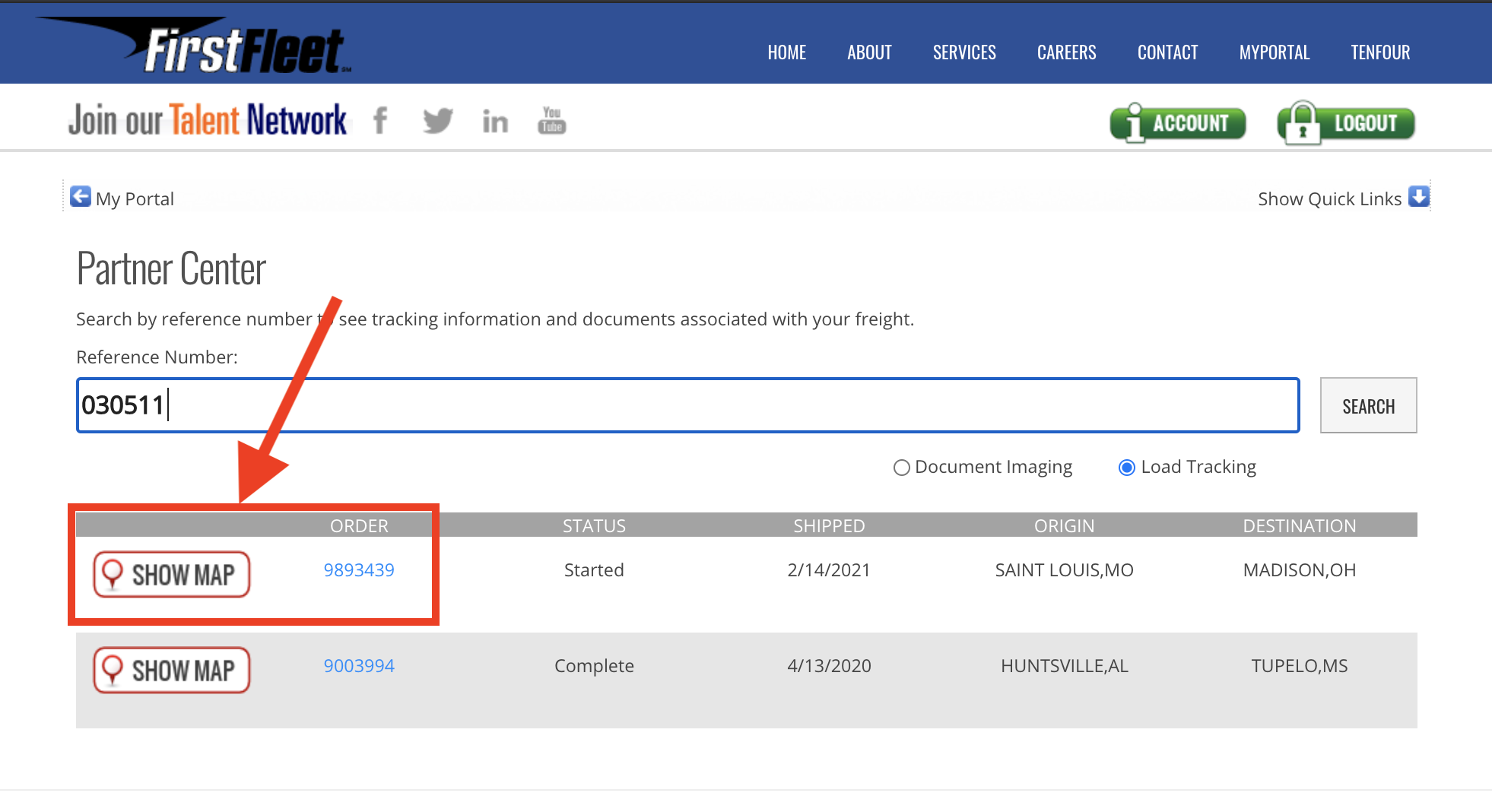 4. To track a driver's progress, click the link to show all positions at the bottom of the map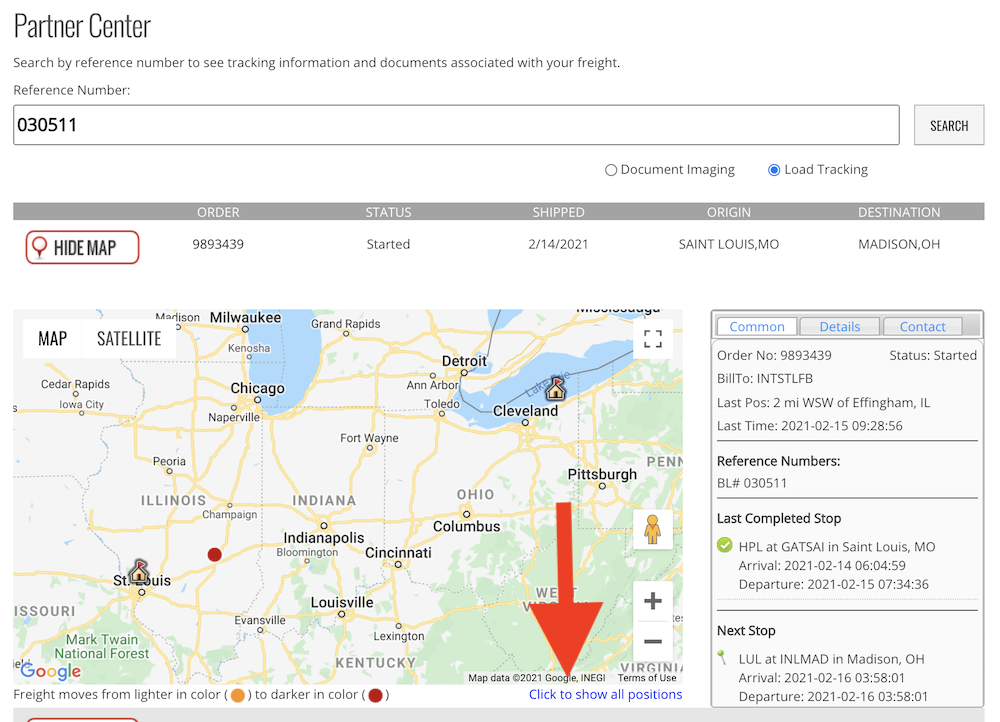 5. All the load information you need is in the field to the right. Click contact to send a message to dispatch about a load.