From time to time it may be necessary to pair a new tablet with the communications device in the truck. This process is quick and easy and can be done directly from the tablet.
Tap the menu in the top left and then locate WiFi Manager.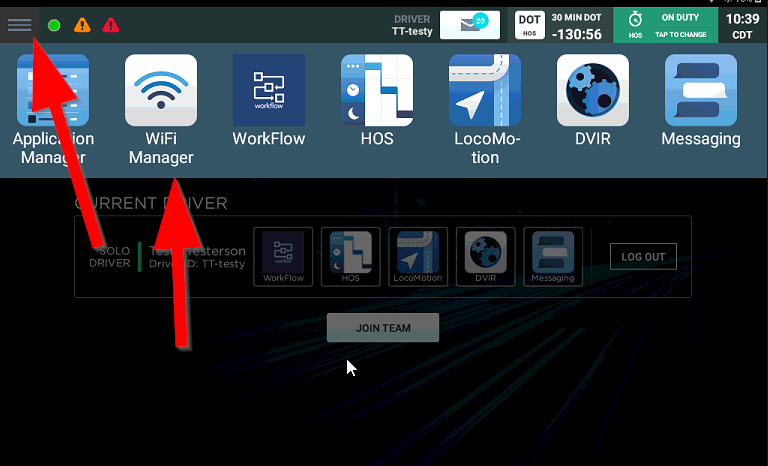 The next screen will reflect the current status of the WiFi connection on the tablet. If the tablet is already connected to a wireless network it will be reflected with the option to Disconnect - as seen below.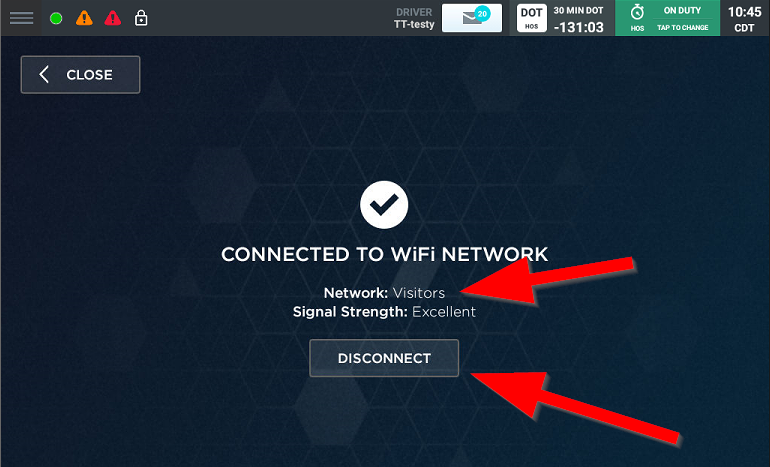 If the tablet is not connected to a WiFi network you will see a screen that is reflected in the image below. Here you can enter the truck number you wish to pair the tablet to. To connect simply enter the truck number and tap CONNECT.