Setting up your UberConference
UberConference is our new, super easy to use way to create conference calls. It has all the functionality of our old conference system with a streamlined interface. To begin using your new UberConference account, there are a few things you'll need to do to set it up.
1. You will receive an email from UberConference asking you to join FirstFleet Inc. on UberConference. Click on the blue banner in the email to begin.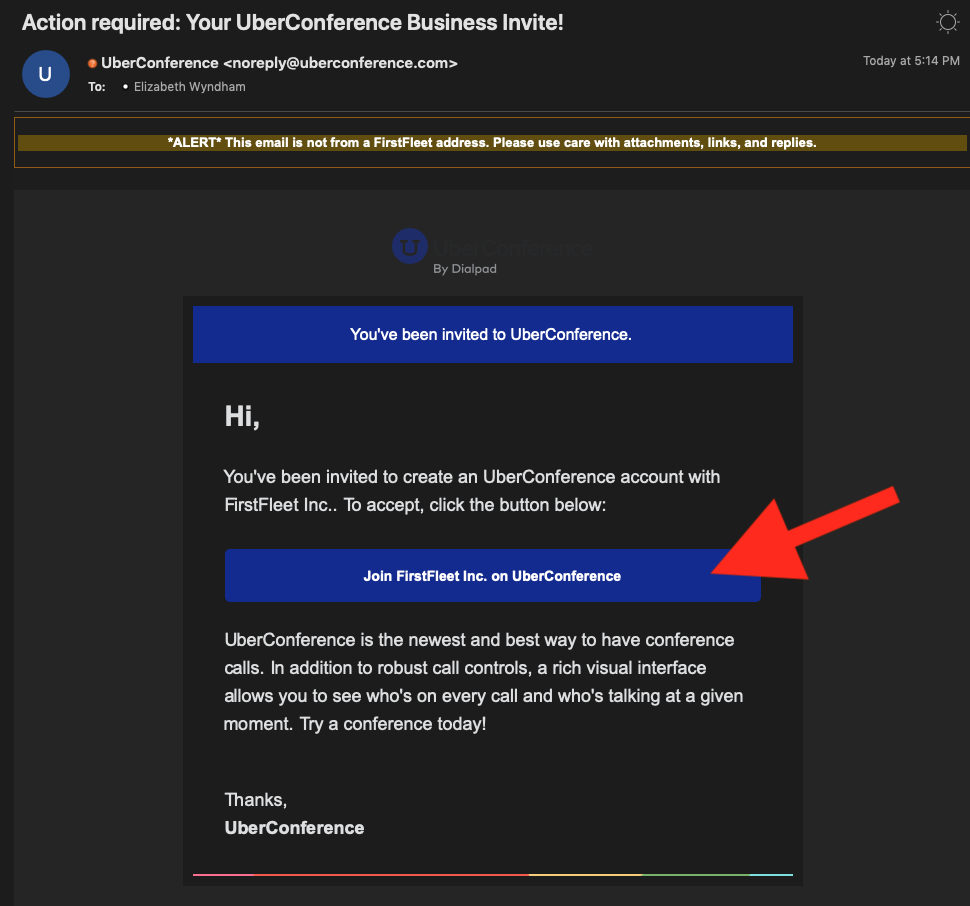 2. After clicking the banner, you will be taken to a webpage like the one below. Sign in with your email and password OR sign up with Office 365 so that your login info stays the same as your other accounts.
3. If you selected "sign up with office 365" you will need to click Accept to give UberConference permission.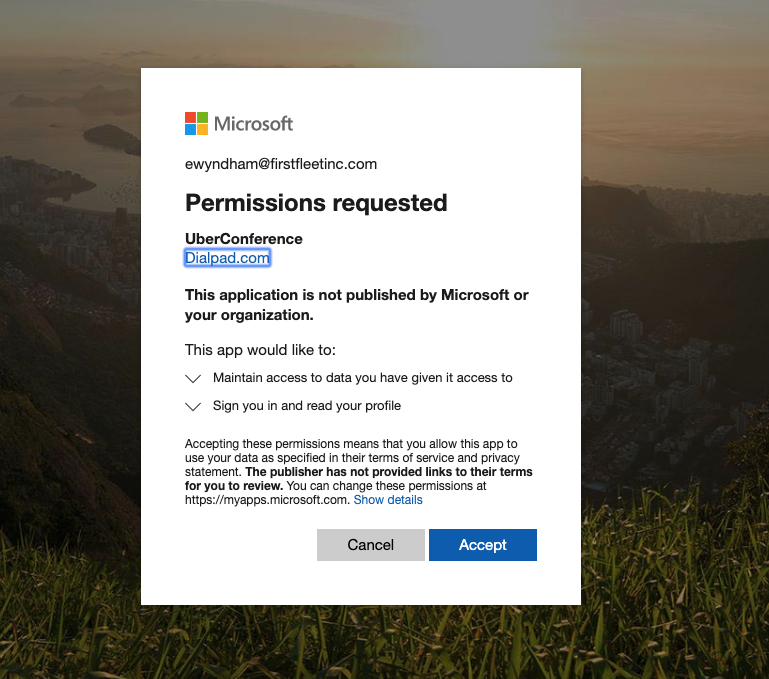 4. Once you are logged in, you will see a page like the one below. This will be the link people will use to see your shared screen. Attach your phone number for when you call in to the conference. Then Click Next.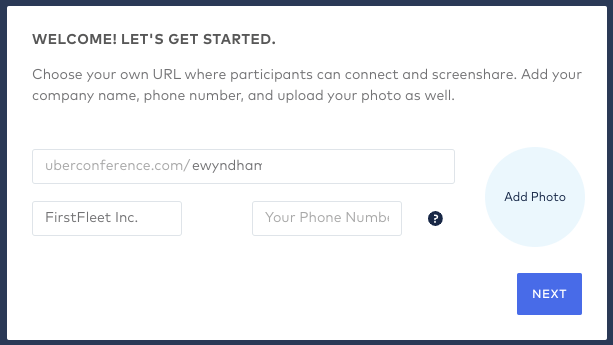 5. Now you need to choose a phone number for your account. This is the number people will dial to get into your conference; you may wish to use a local area code, but the area code you enter doesn't truly matter. Enter the area code you wish to use and click search. Then select a phone number. Any number here is fine; again, this is the number that people will be calling to get to your conference. After selecting the number, click next.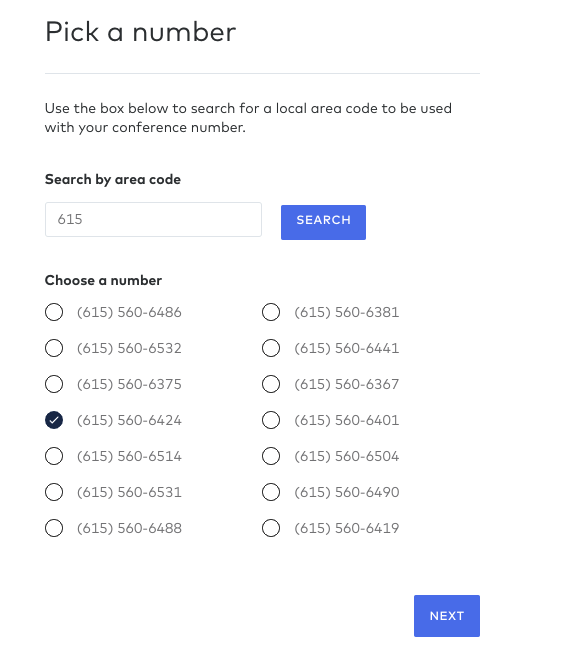 6. You will then be directed to the page below. Click done.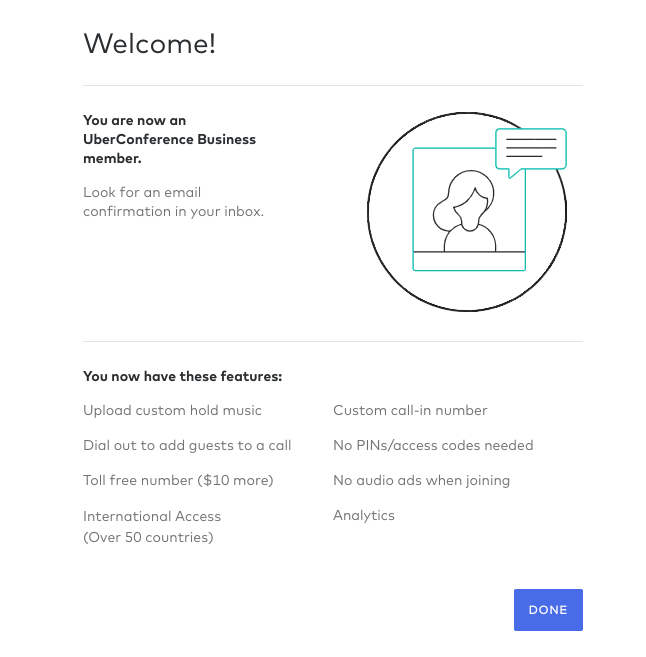 7. Don't forget to return to your email and verify your email address.
Schedule an UberConference Meeting
1. Go to uberconference.com
2. Click schedule for later
3. Fill out the scheduling information and click Next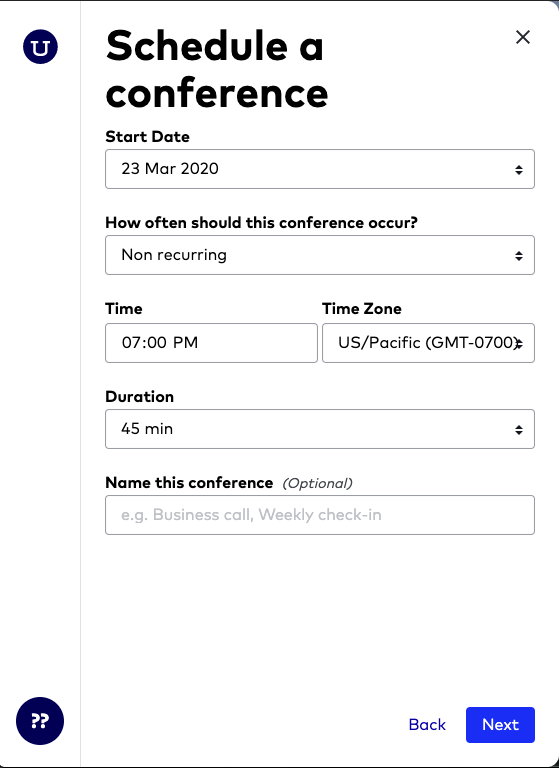 4. Invite attendees by typing in their email and creating the contacts.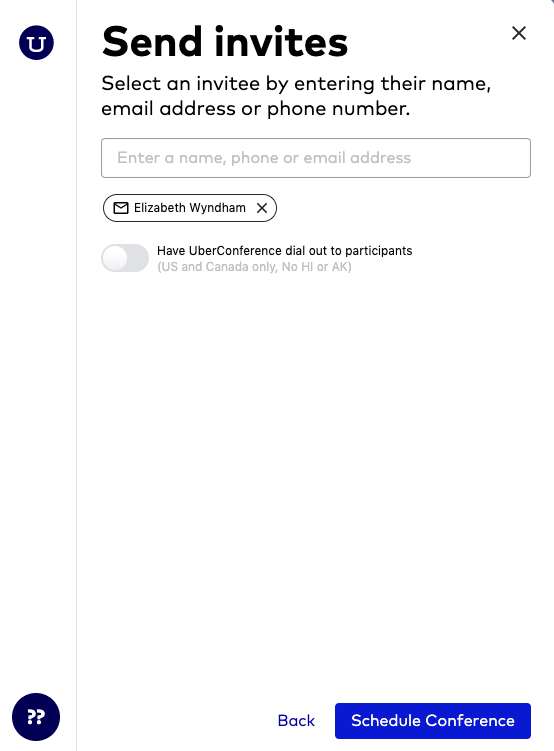 Using UberConference
1. Open UberConference.com
2. Click Join Your Conference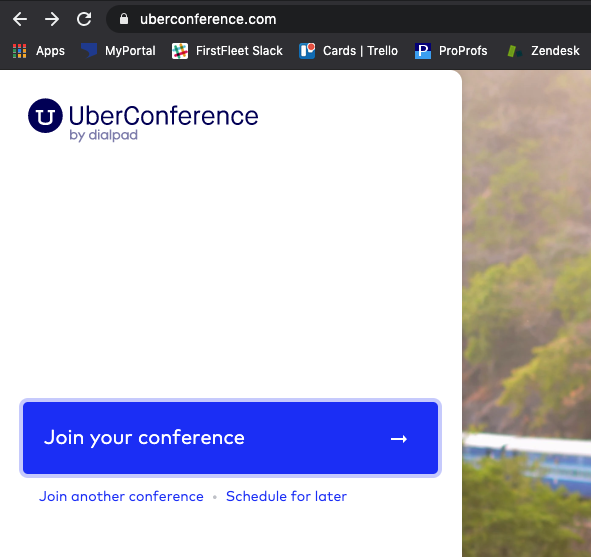 3. Confirm Settings & Join Conference
*For Easy (1x1) Video Conferencing: Join by Desktop and ensure camera and microphone are enabled
*For ScreenSharing or Hosting in a Conference Room: Call by Phone for audio & Join in View-Only Mode to share your screen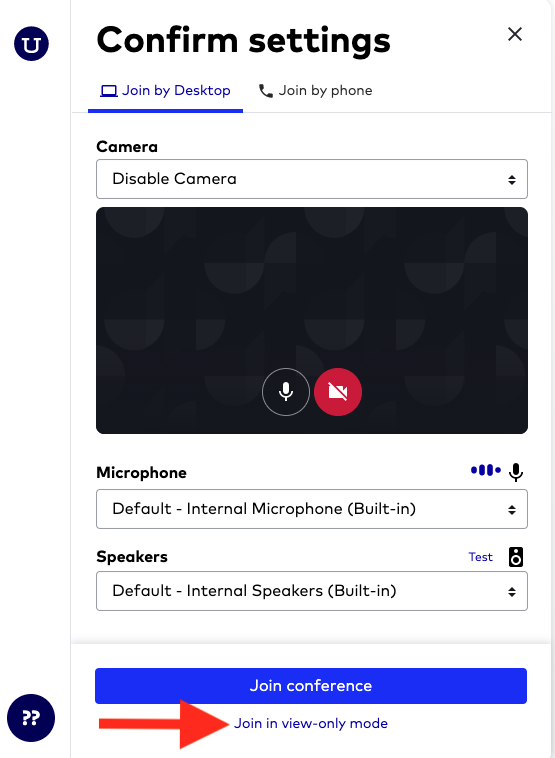 4. Share your screen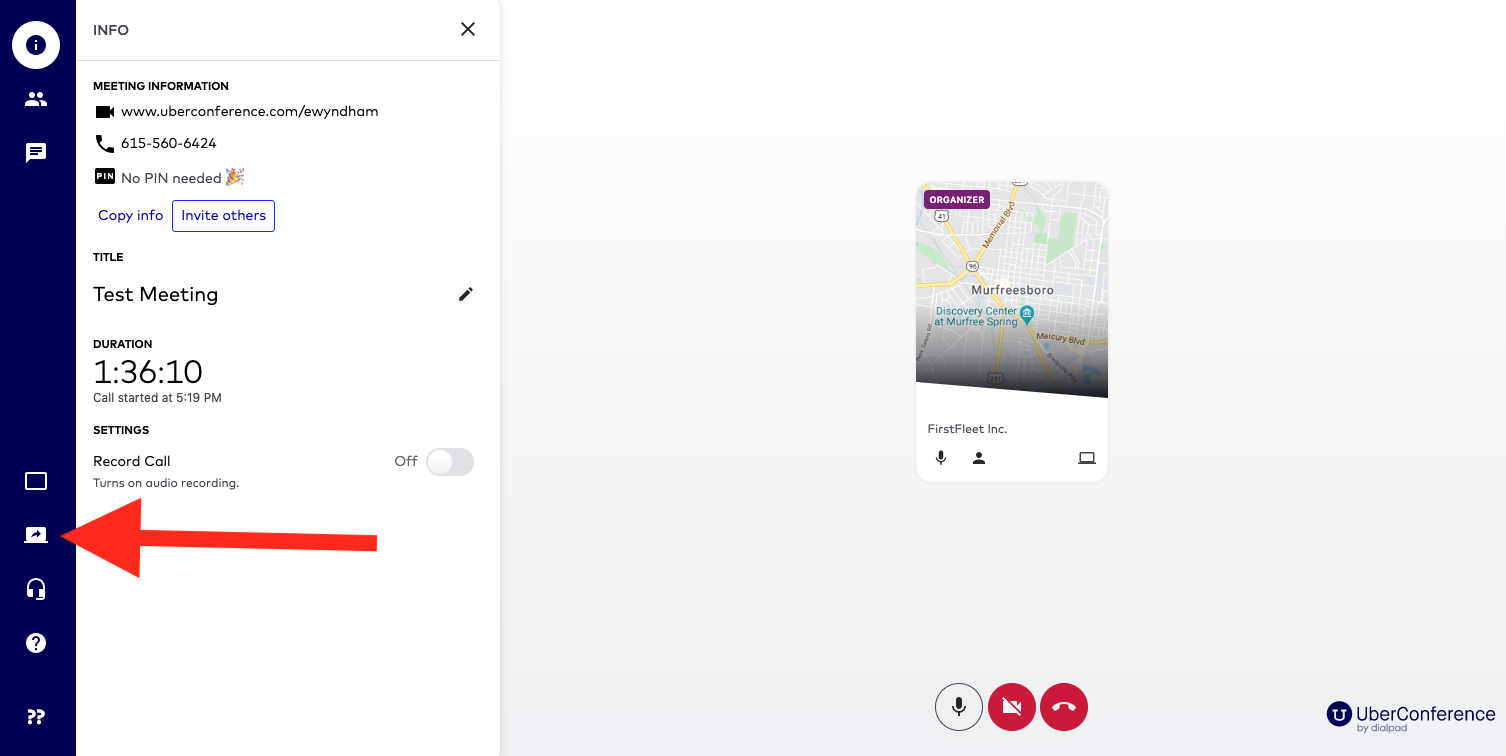 Audio Options
UberConference can automatically call you to start the conference, and this will default to the number you entered when you set it up. If you do not wish to have UberConference call you, you can click dial in manually where you can then dial into the conference at your leisure. Otherwise, clicking call me will have UberConference call you and begin the conference.
Other Options
Go to the menu in the upper right hand corner and select settings.
Here you can change your time zone, joining, and pin settings. Time zone is self-explanatory; simply change that to the time zone you are in. Under joining, it is probably best to change it to Place callers on hold until I join. Under additional security, you can allow or disallow the pin requirements for your conference calls. You can change this to Require PIN for your conferences.
The hold music being heard on UberConference calls for all FIRSTFLEET calls will be managed through the master account. The hold music is the file "conference on hold -mp3.mp3" which will show up in Conference Settings. This will allow us all to stay in sync when it comes to the message we want callers to hear when placed on hold or waiting for the conference to start
When you select "Require PIN for my conferences," you will be given a prompt that you are being assigned an Organizer PIN Number. This will allow you call from any phone, whether on your account or not, and host a call. Once you enter your Organizer PIN Number, the system will identify you as the host and open your conference call should you have the "Place callers on hold until I join" option selected.
Keyboard Shortcuts
UberConference offers the following keyboard short cuts for you to use during an active conference:
m - mute/unmute audio

v - mute/unmute video

i - open info panel

p - open participant panel

c - open chat panel

d - open device panel

cmd + e - send error logs

cmd + shift + m - mute/unmute all

cmd + shift + L - lock/unlock call

spacebar - switch between grid/big screen layout
Viola! You've successfully set up and used UberConference.